Description
RIBA
RIBA is being developed in a site with unique landscape characteristics.
Located in the setting of La Caleta lake, on an exceptional land, in a privileged residential zone wherein the most important real state projects of the East of Montevideo are being developed.
The area has all necessary services, excellent commute options, and easy access through three important Avenues.

A park with more than 32,000 square meters (344445.13 Sq.Ft.) extends over 430 meters (1410.76 Ft.) on the North shore of La Caleta lake.
It is a calm place, surrounded by water and a very well preserved delicate ecosystem.
RIBA consists of four residential buildings arranged with plenty of room in a park on the shores of the lake. The complex is accessible from Avenida a la Playa through a winding street that goes among the translucent halls of the different buildings, where the main feature is the lake's landscape.
Peculiarities of the site allow to arrange the buildings so as to achieve the best orientation in terms of sunlight and assuring clear lake views from each unit.
Three buildings have six levels plus a basement and the other has two levels more. On the basement level there are the parking lots, the storage cabinets of each apartment, and common service areas. Access level is through a large transparent hall and semi-roofed terrace overlooking the scenery. Car access is through a roofed eave that protects people when accessing and descending. This level offers carports for visitors.
The four upper levels have four apartments per level. Spaciousness of the site and the way the buildings are arranged allow to enjoy clear views of the lake and the landscape from all areas and master bedrooms of each unit of the complex buildings.
Last level features two spacious penthouses with large terraces and views to the countryside.
Gallery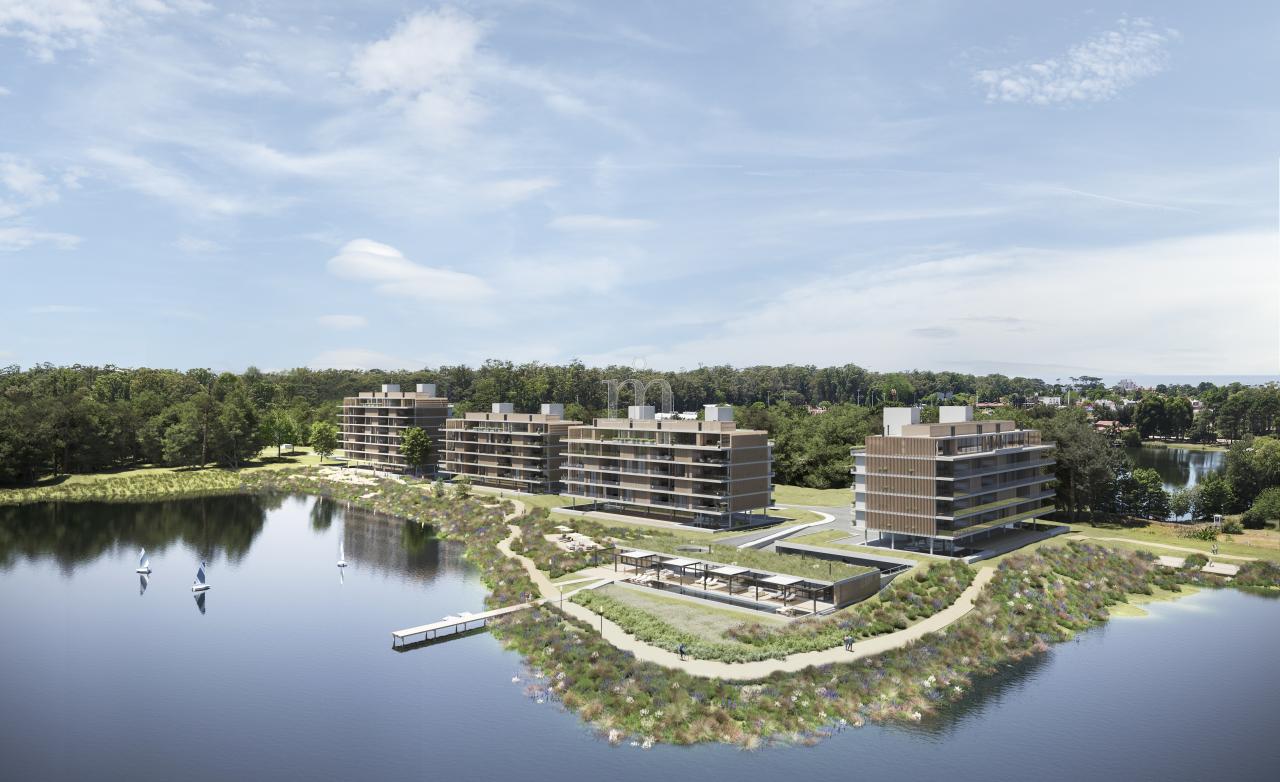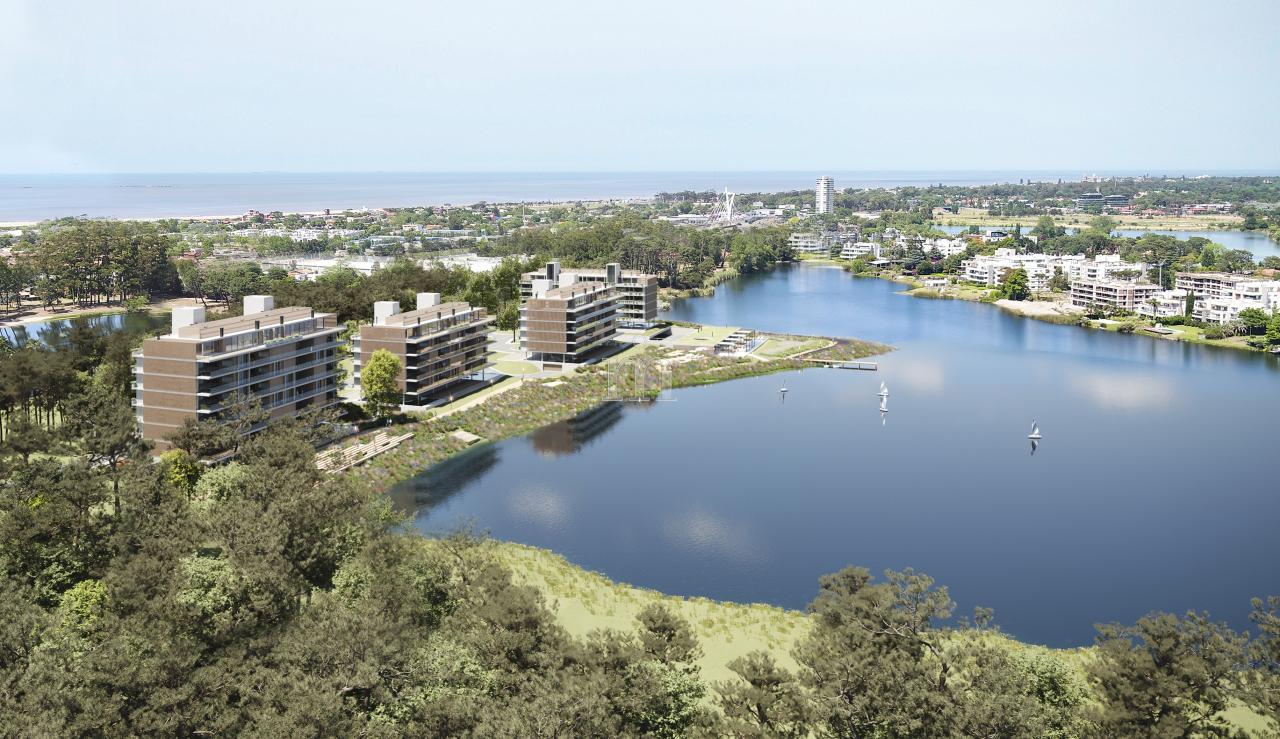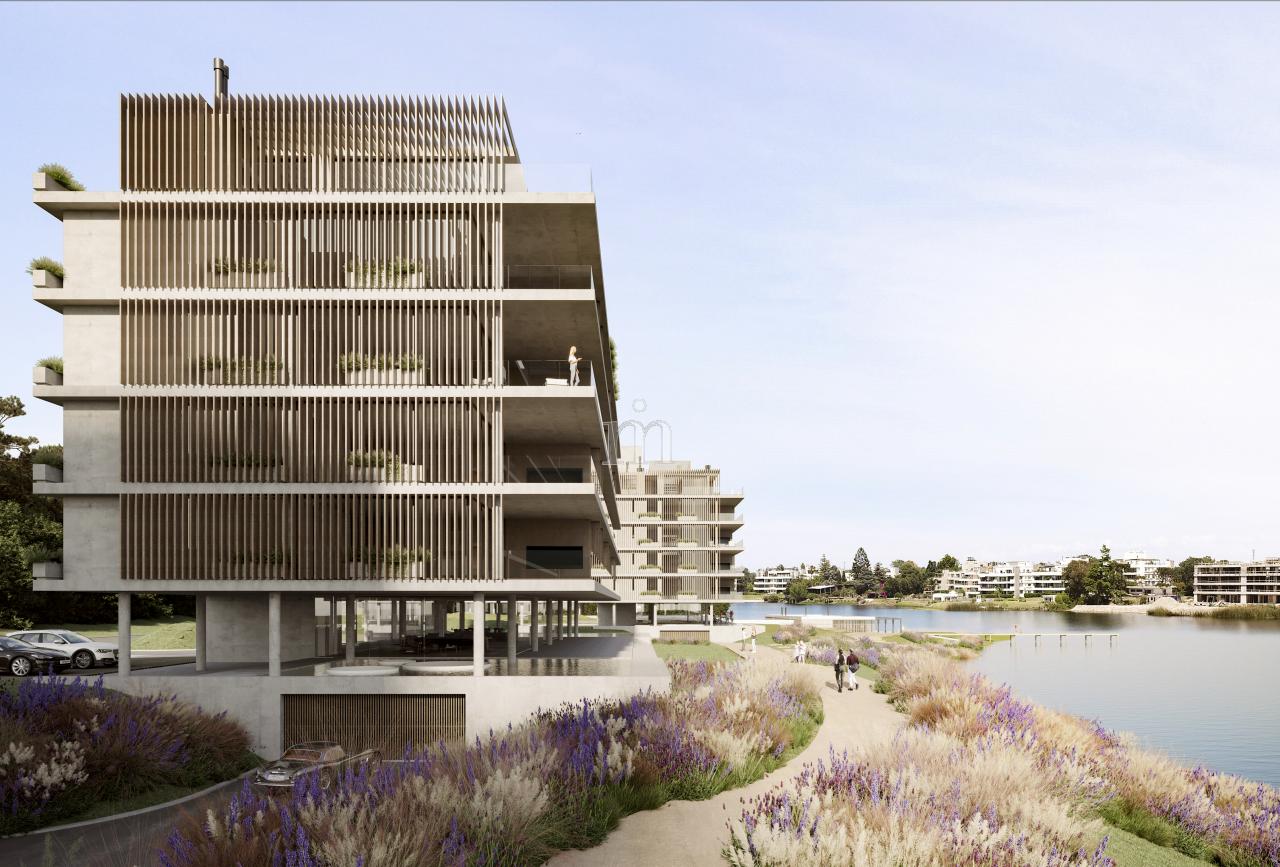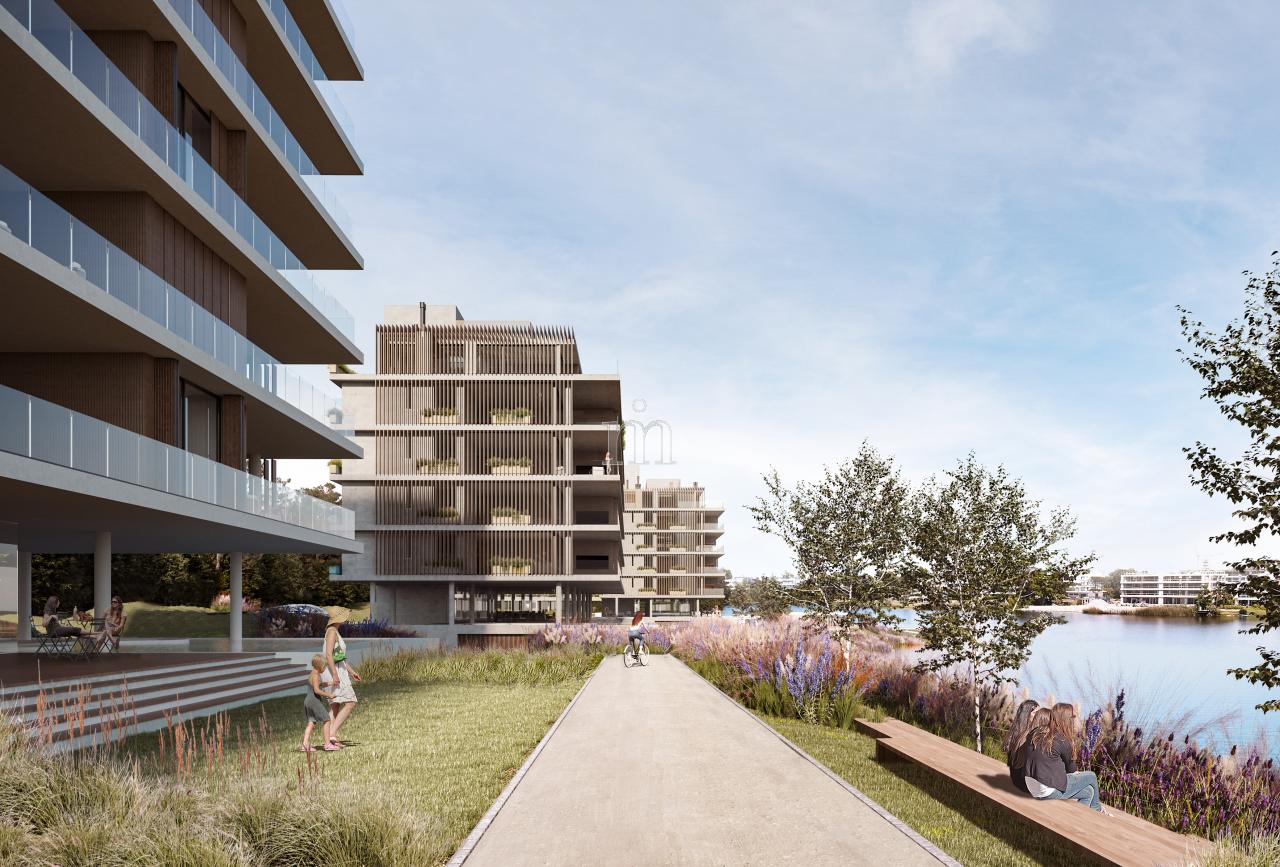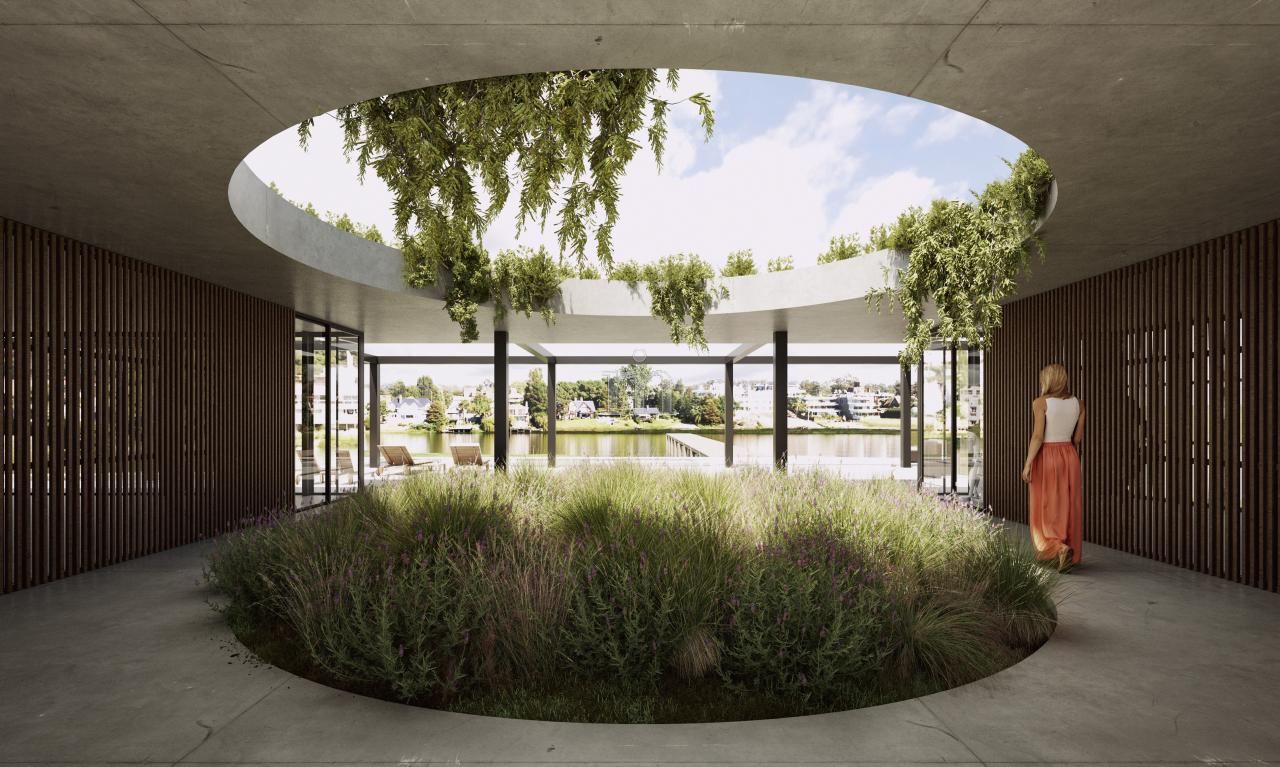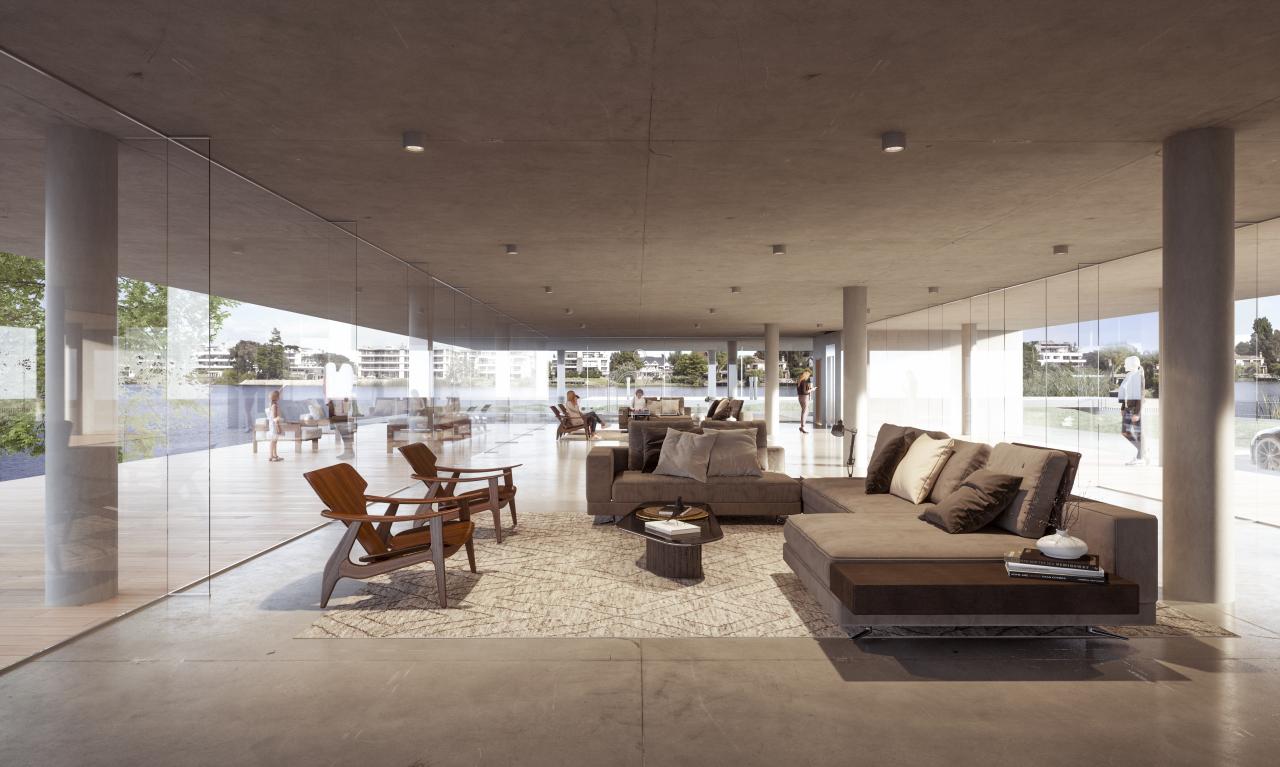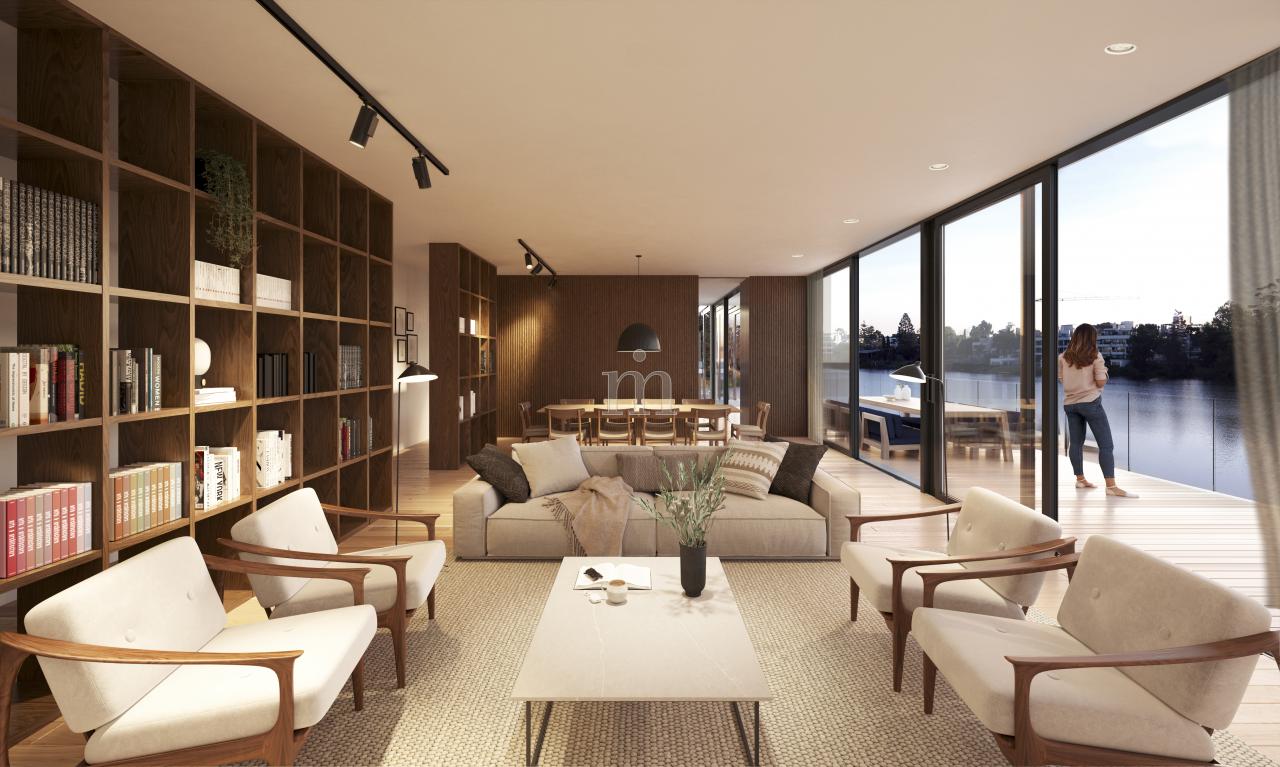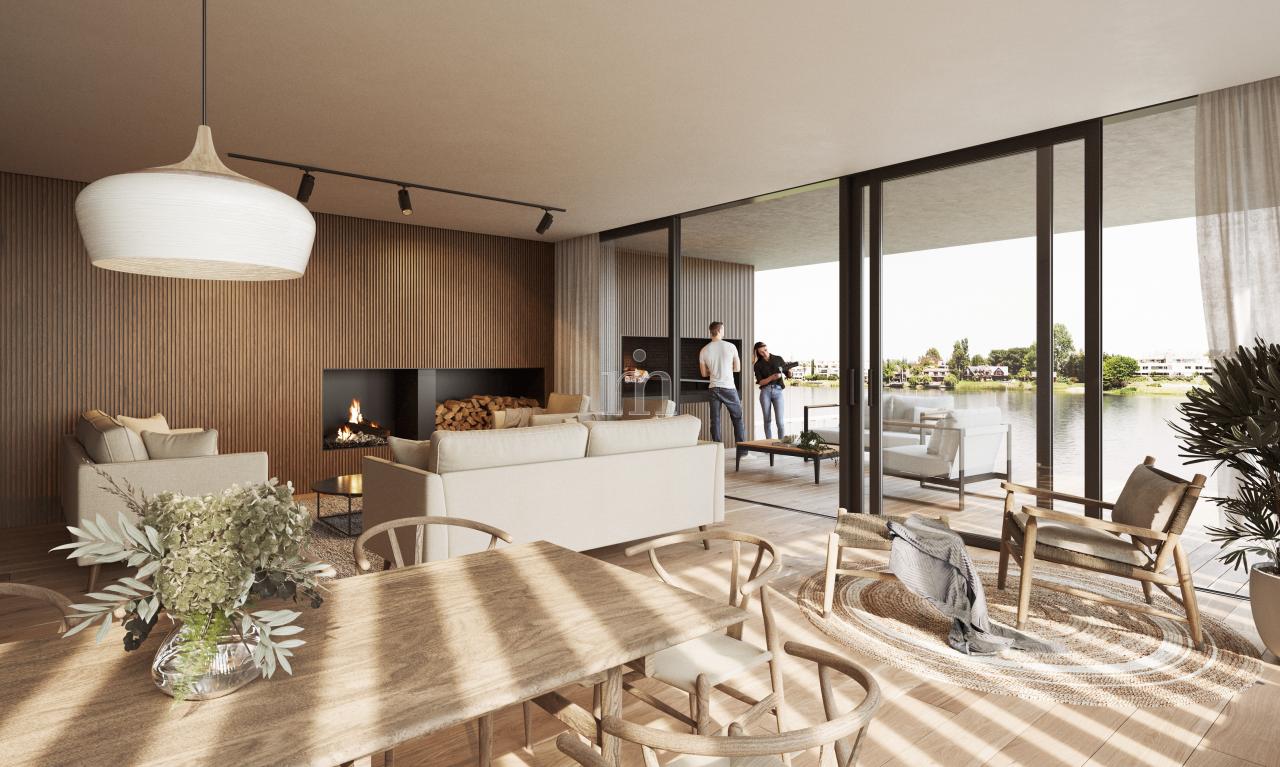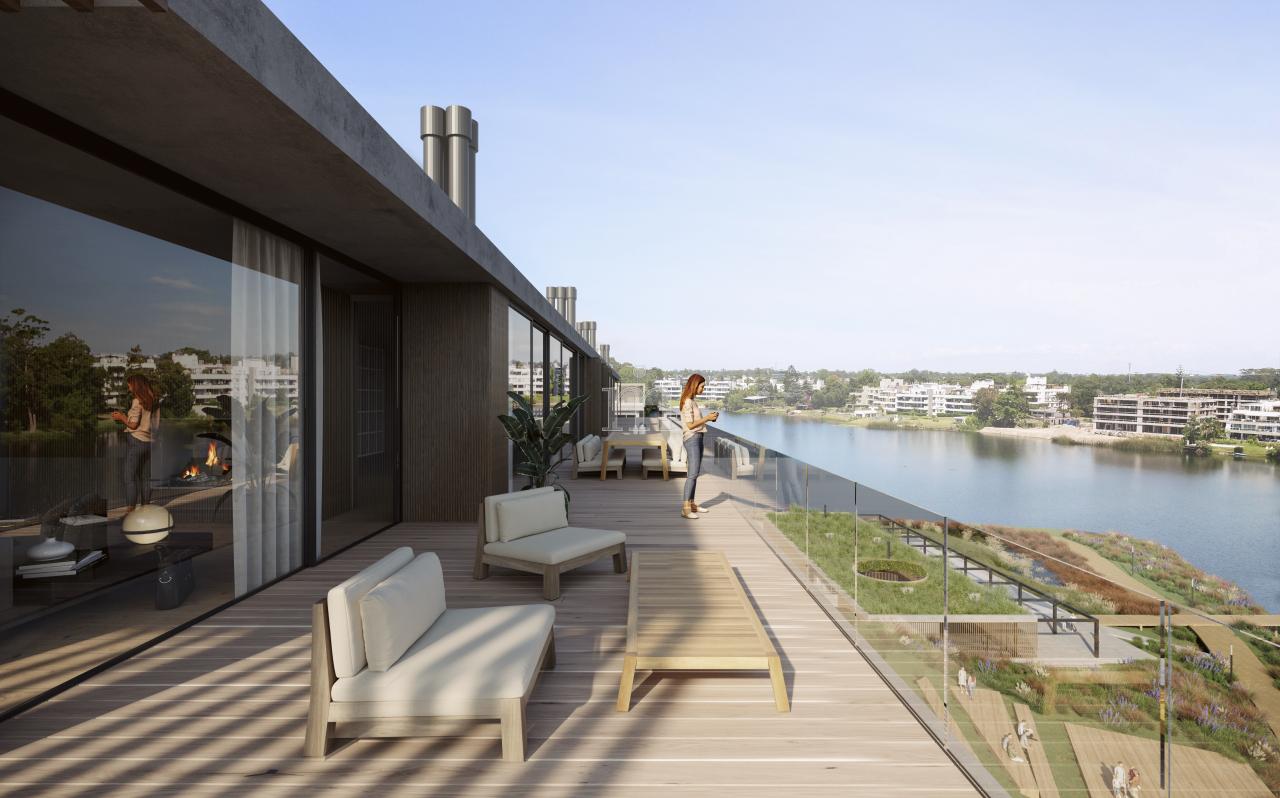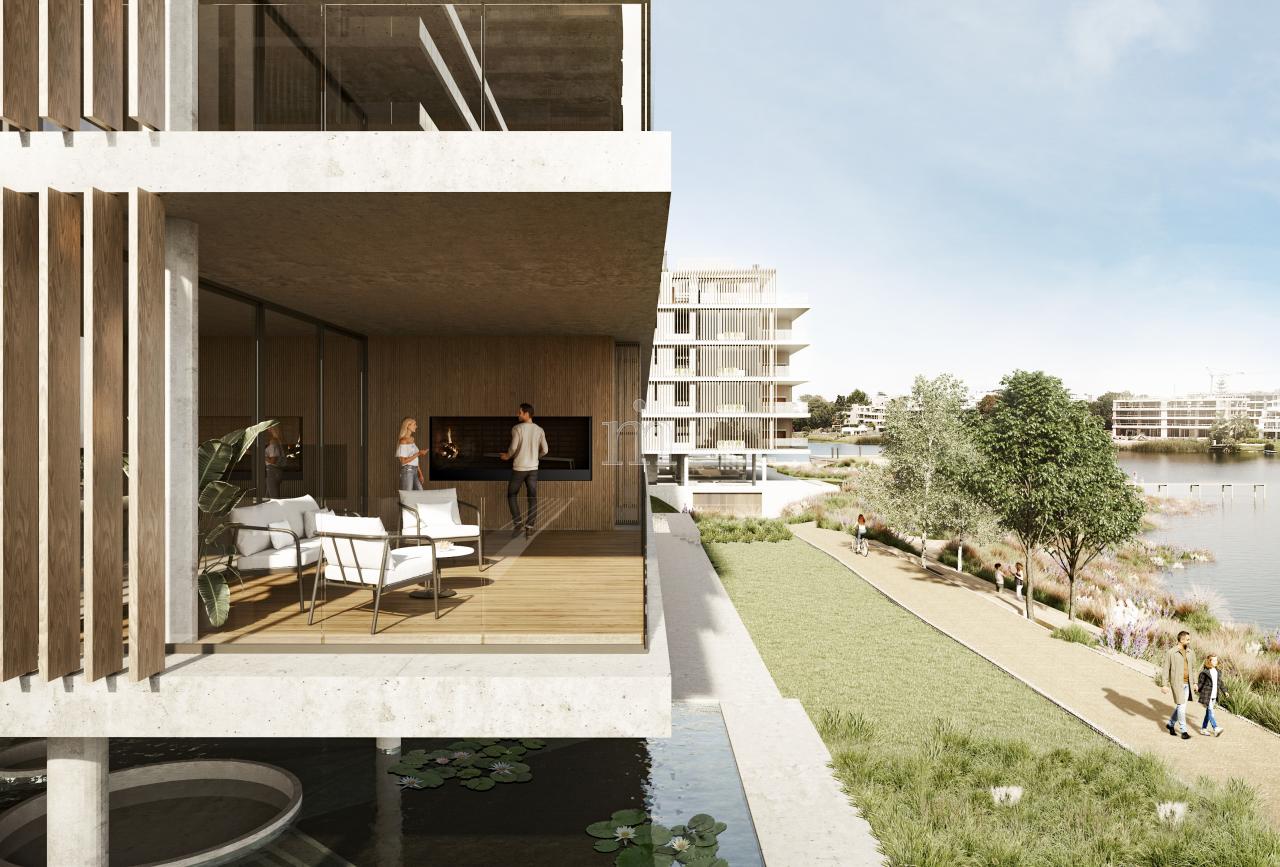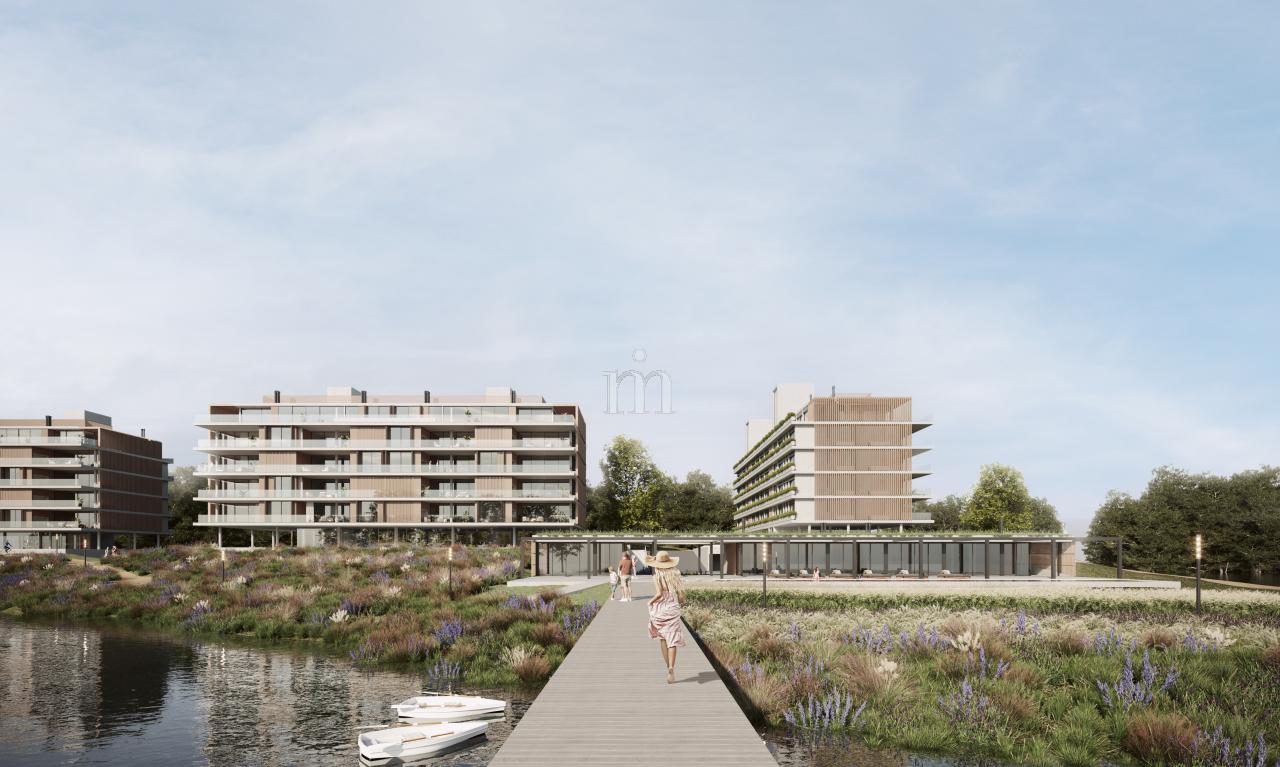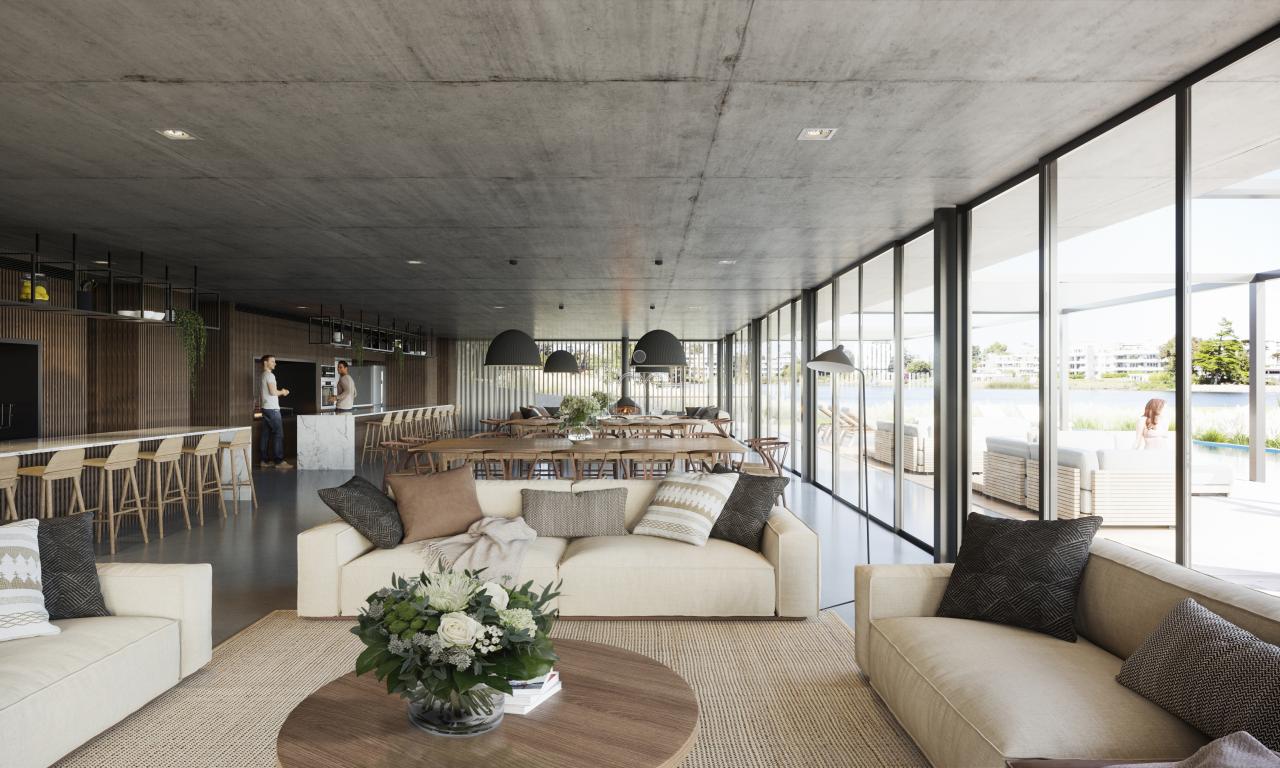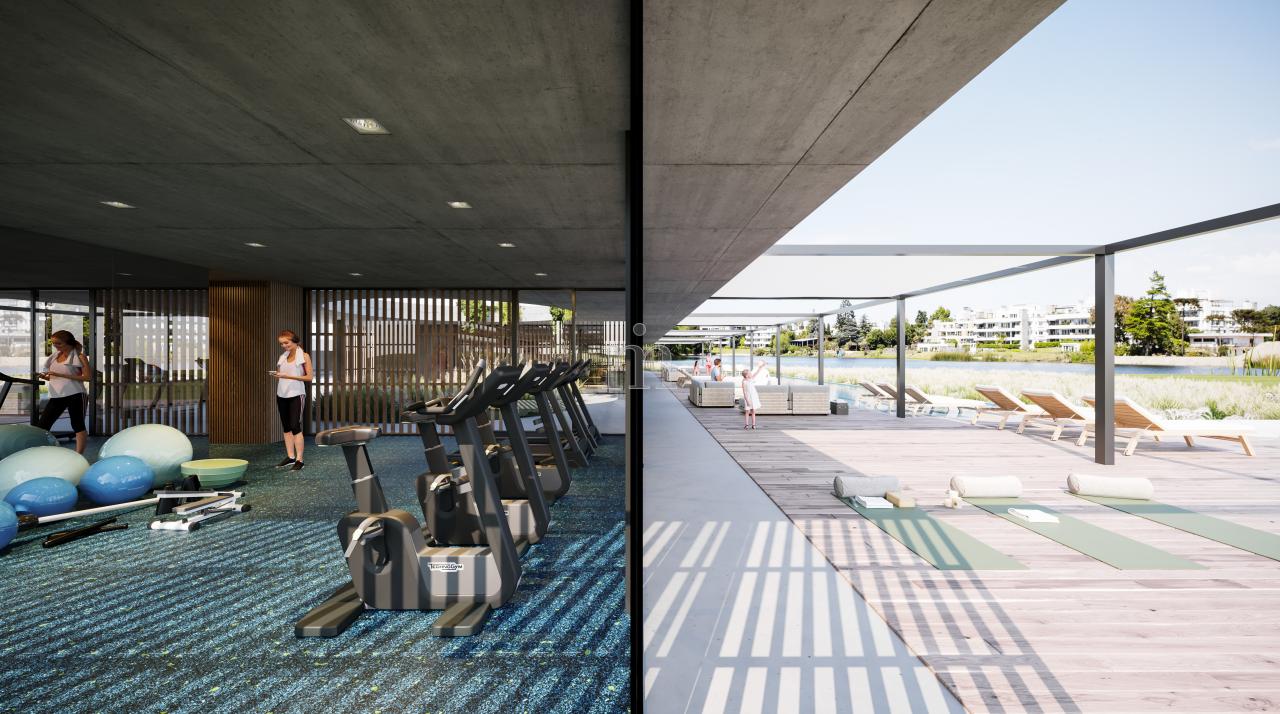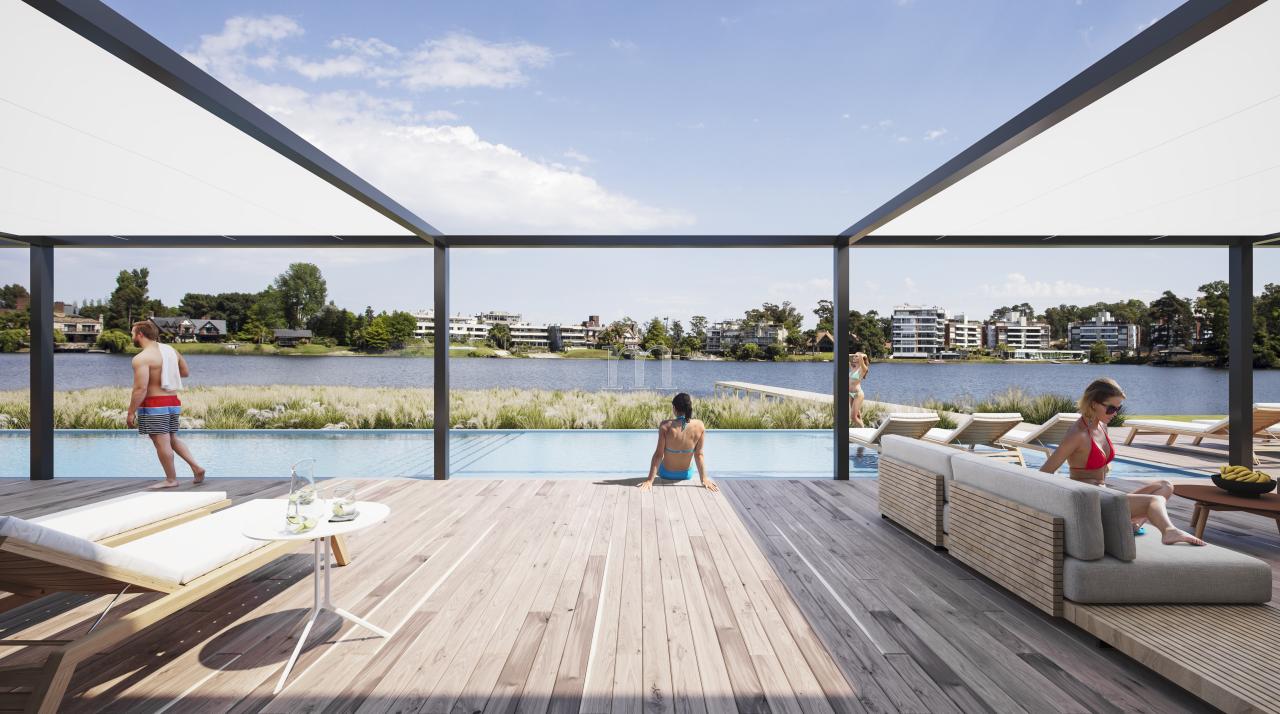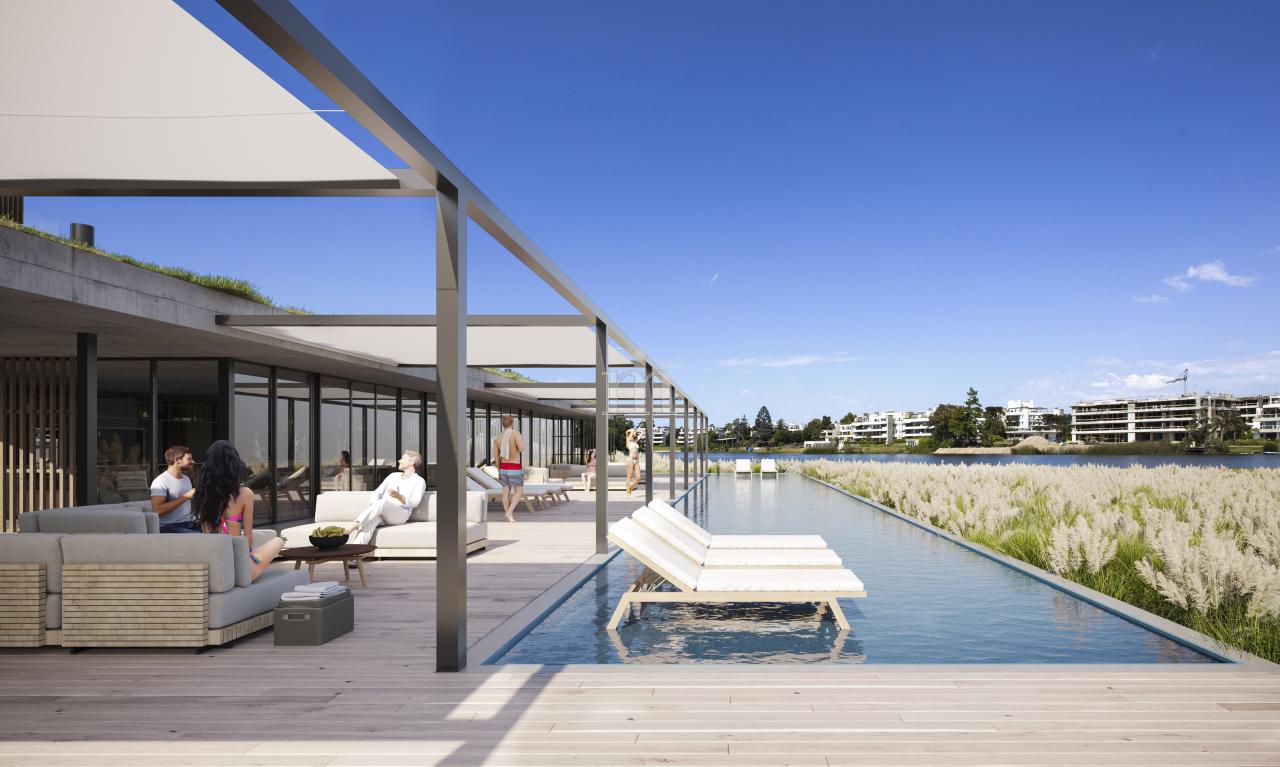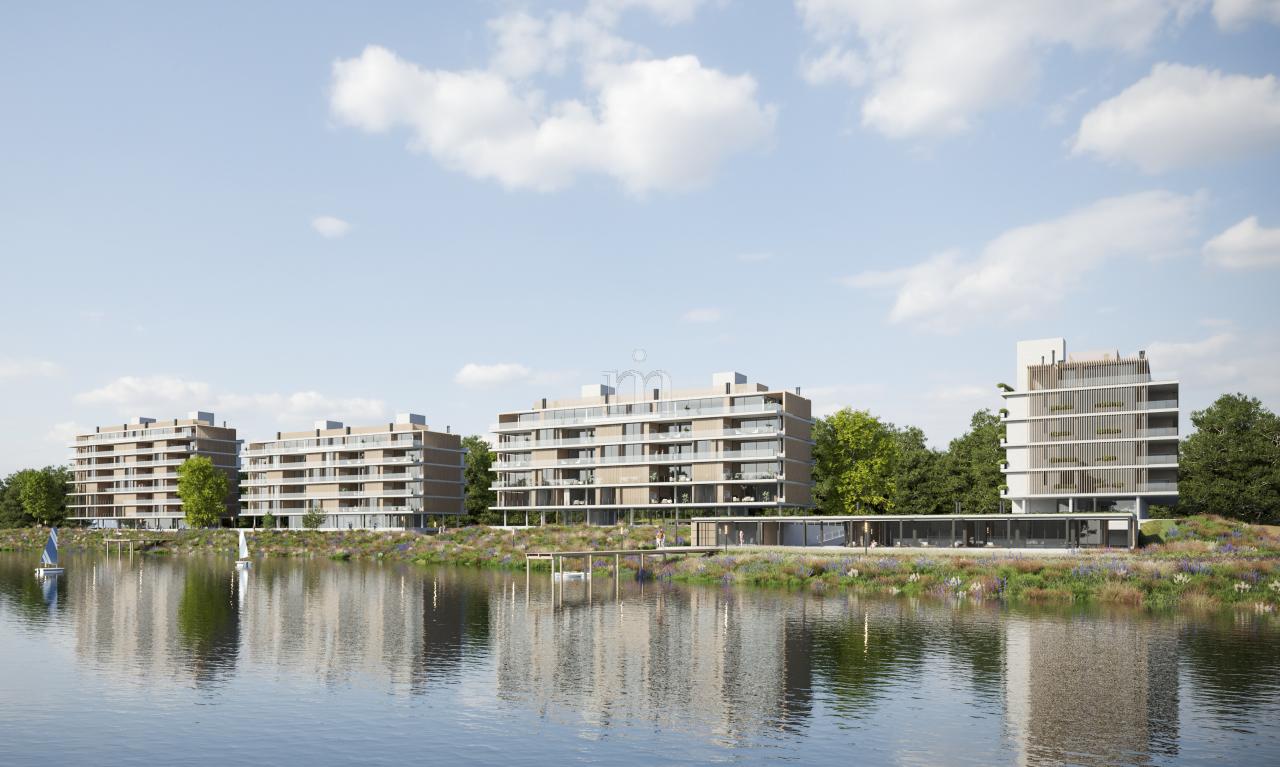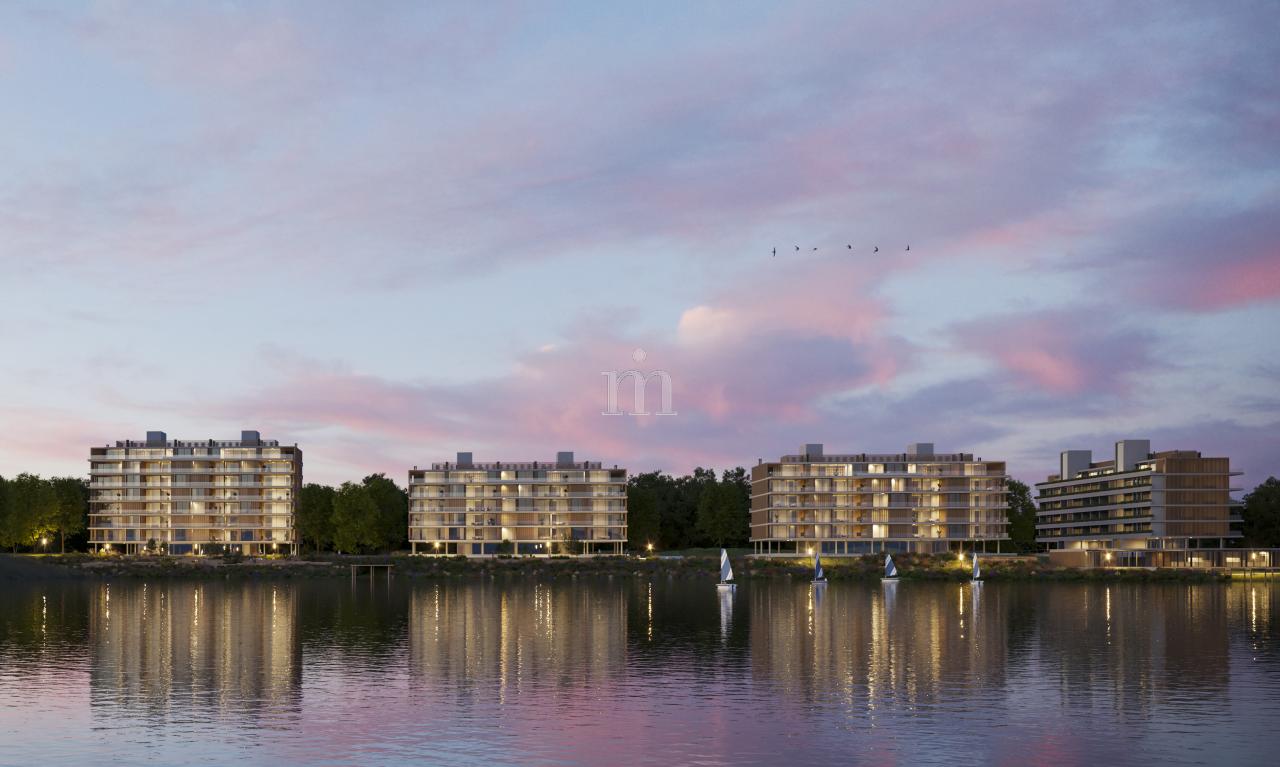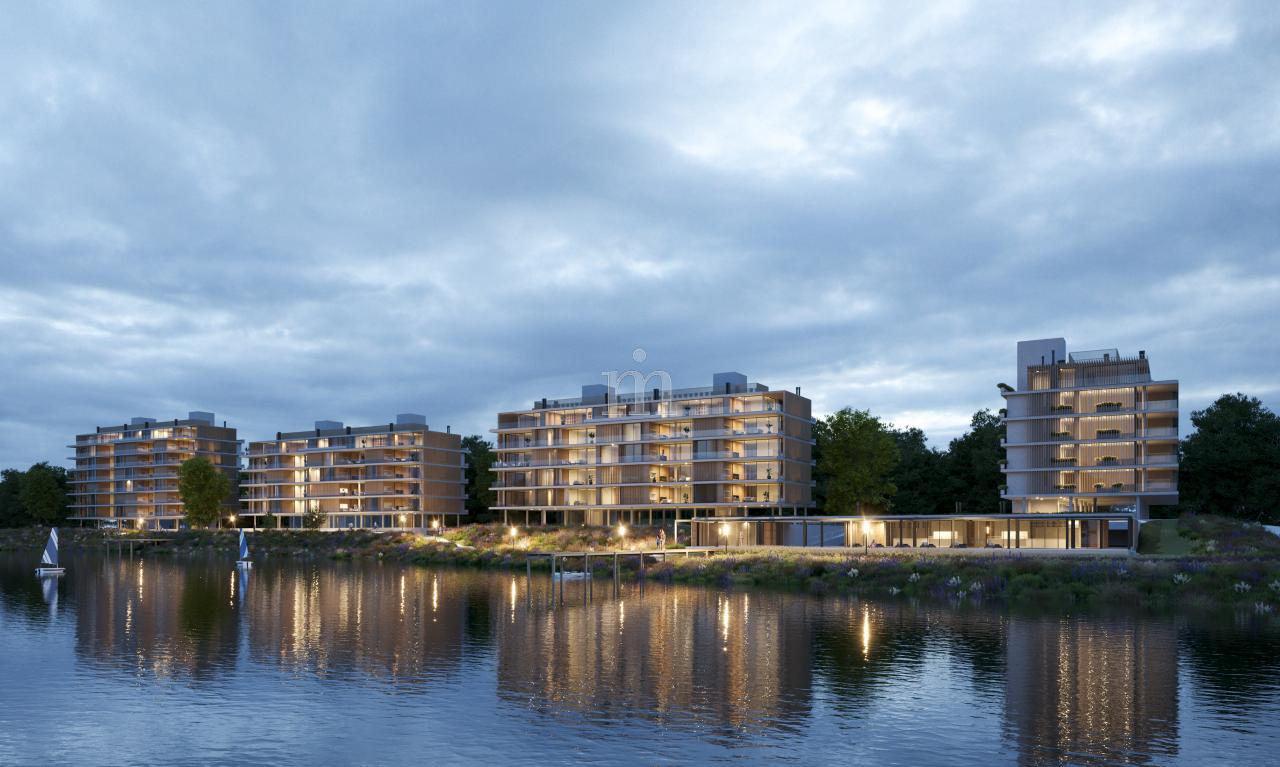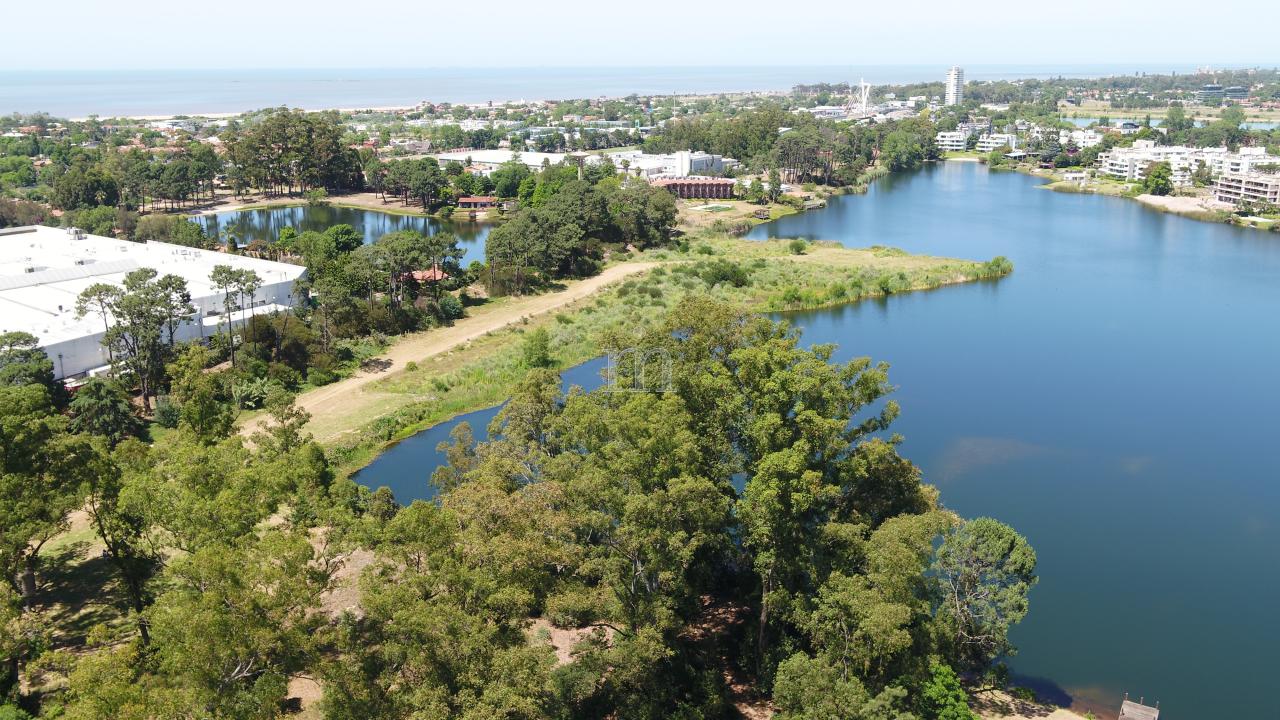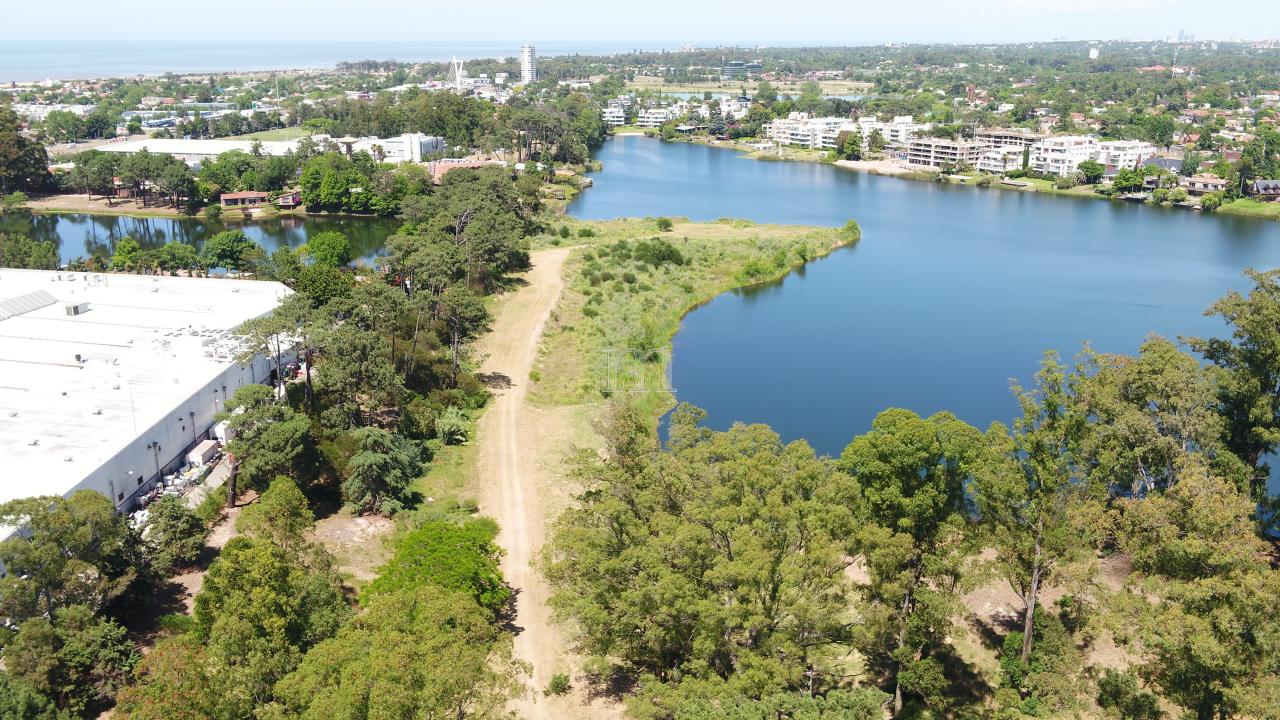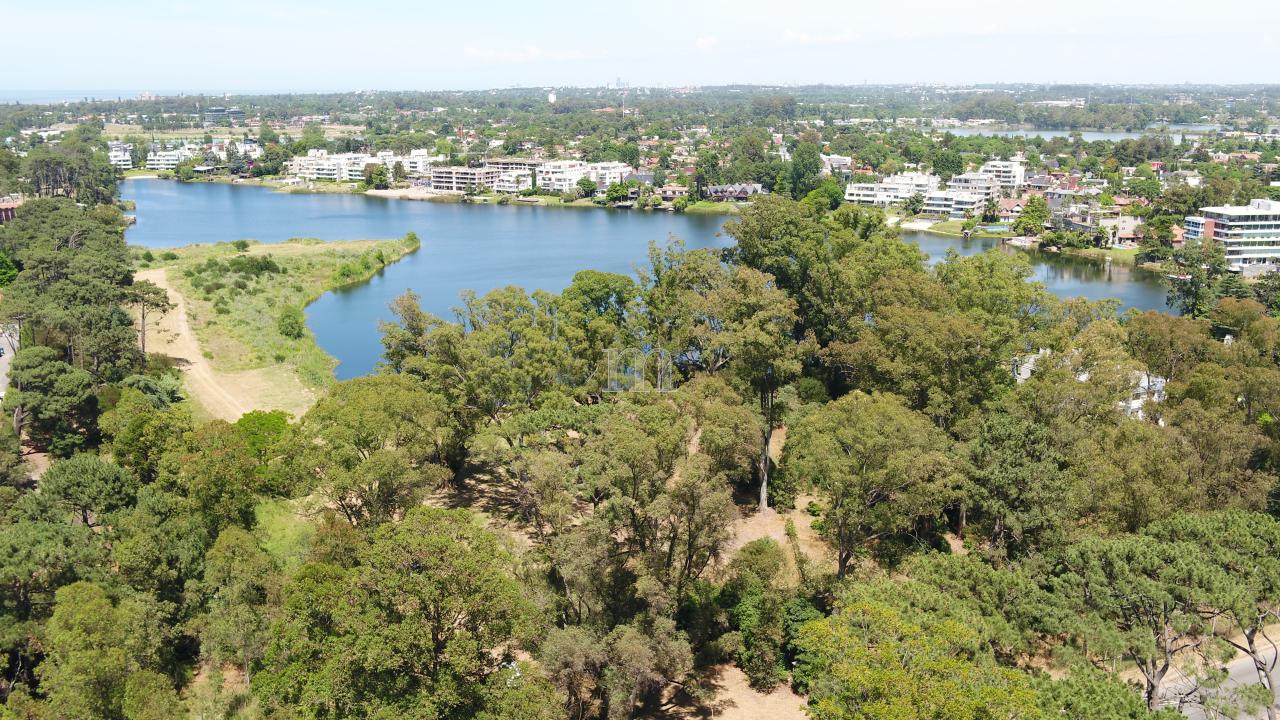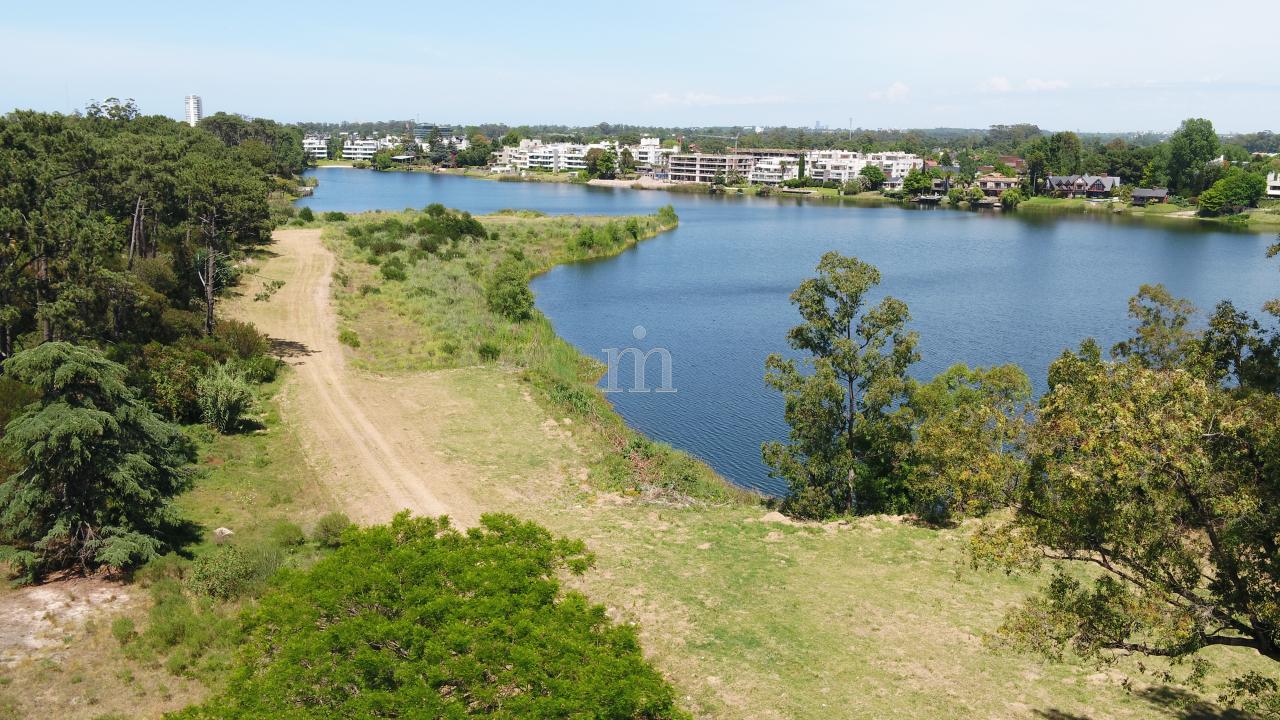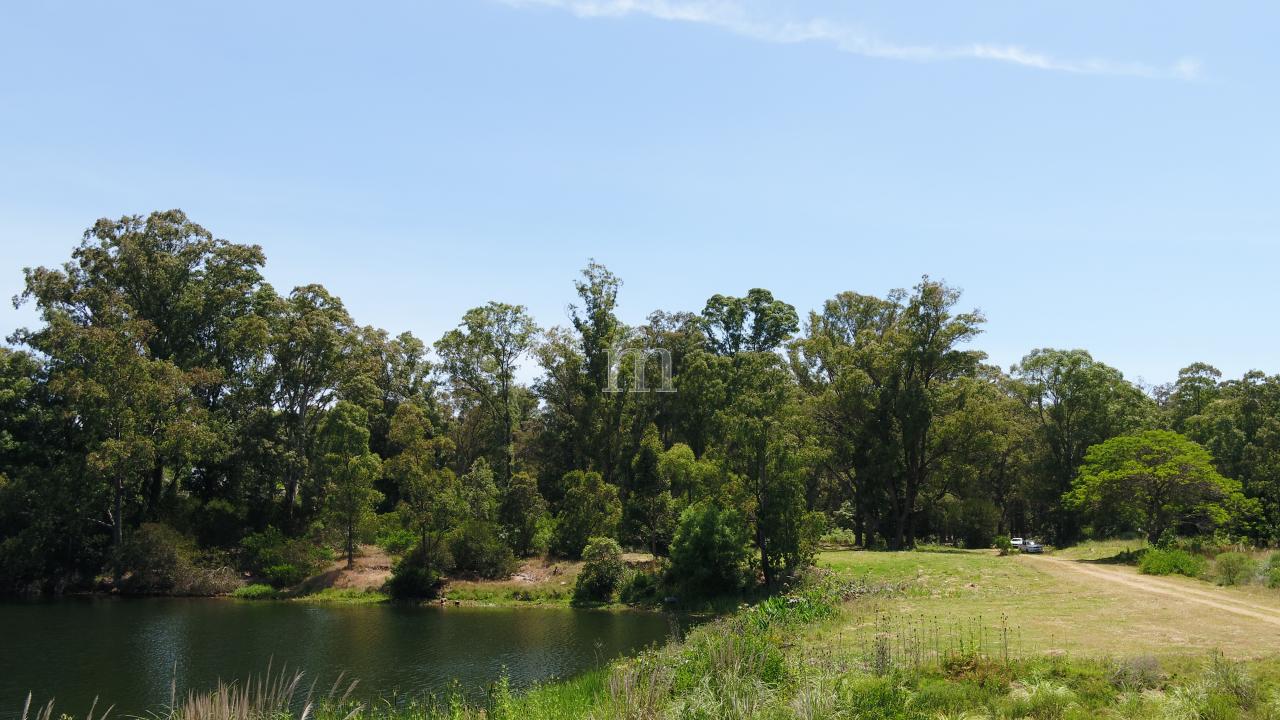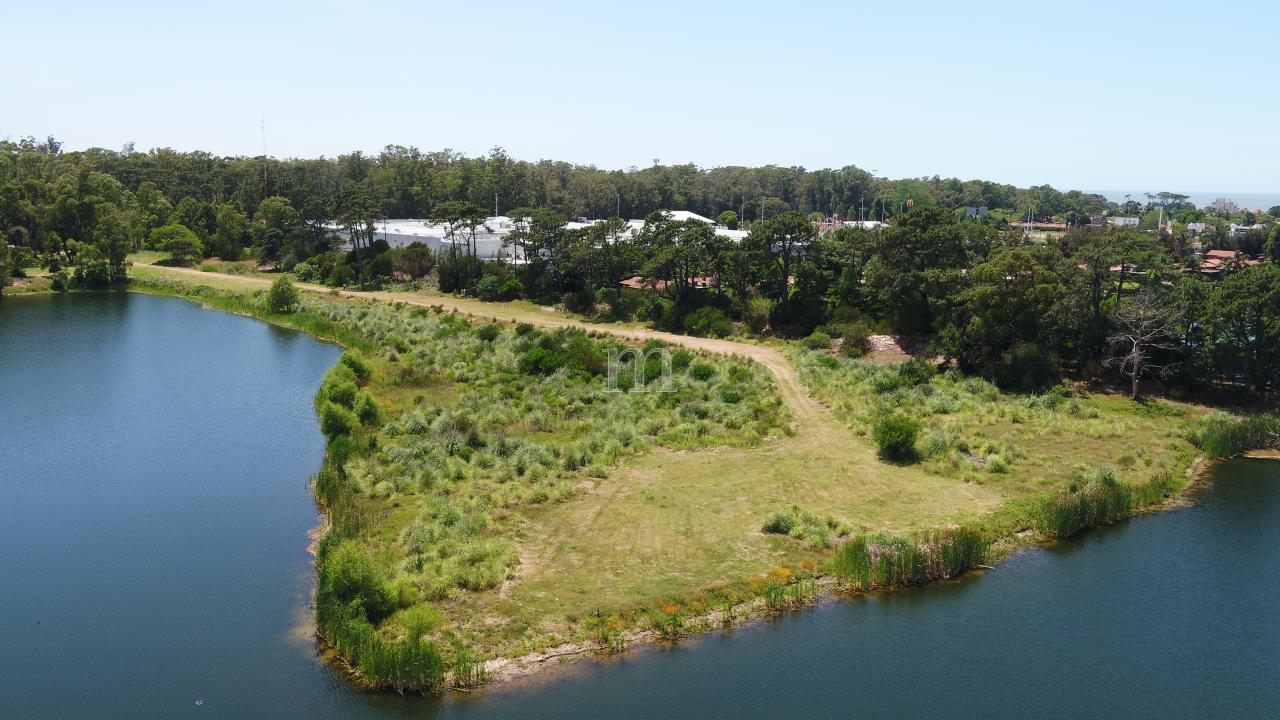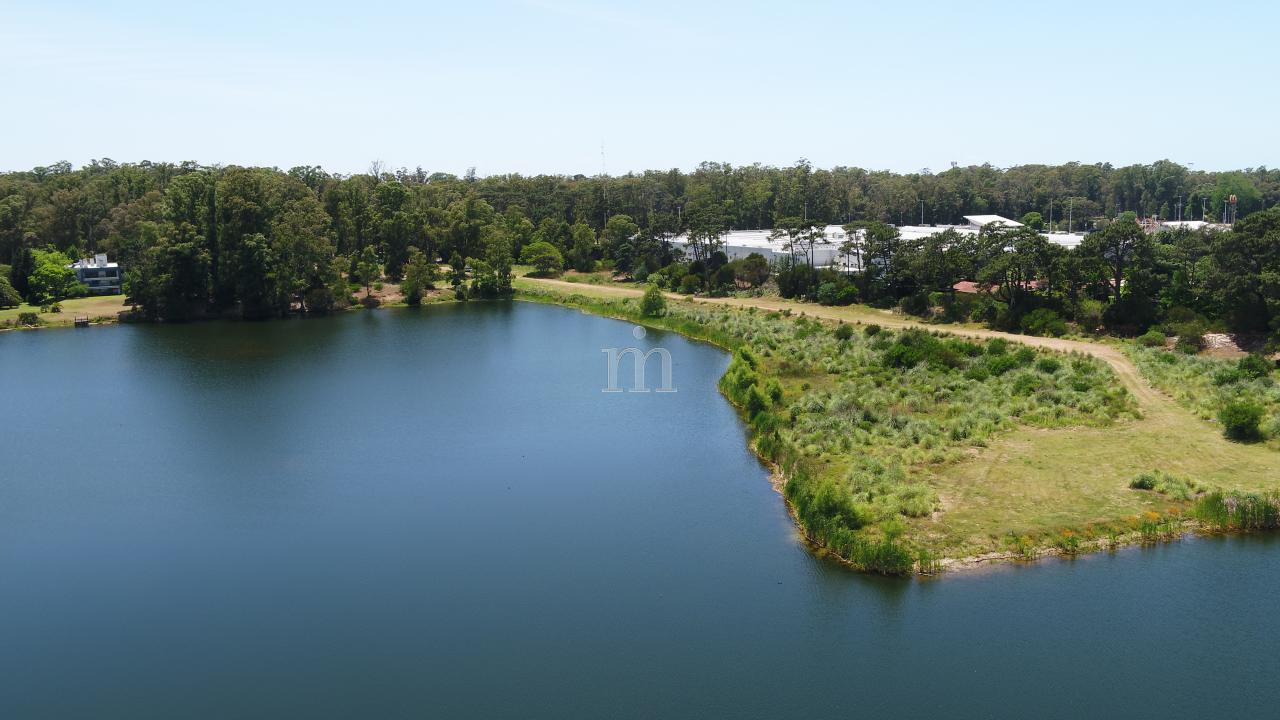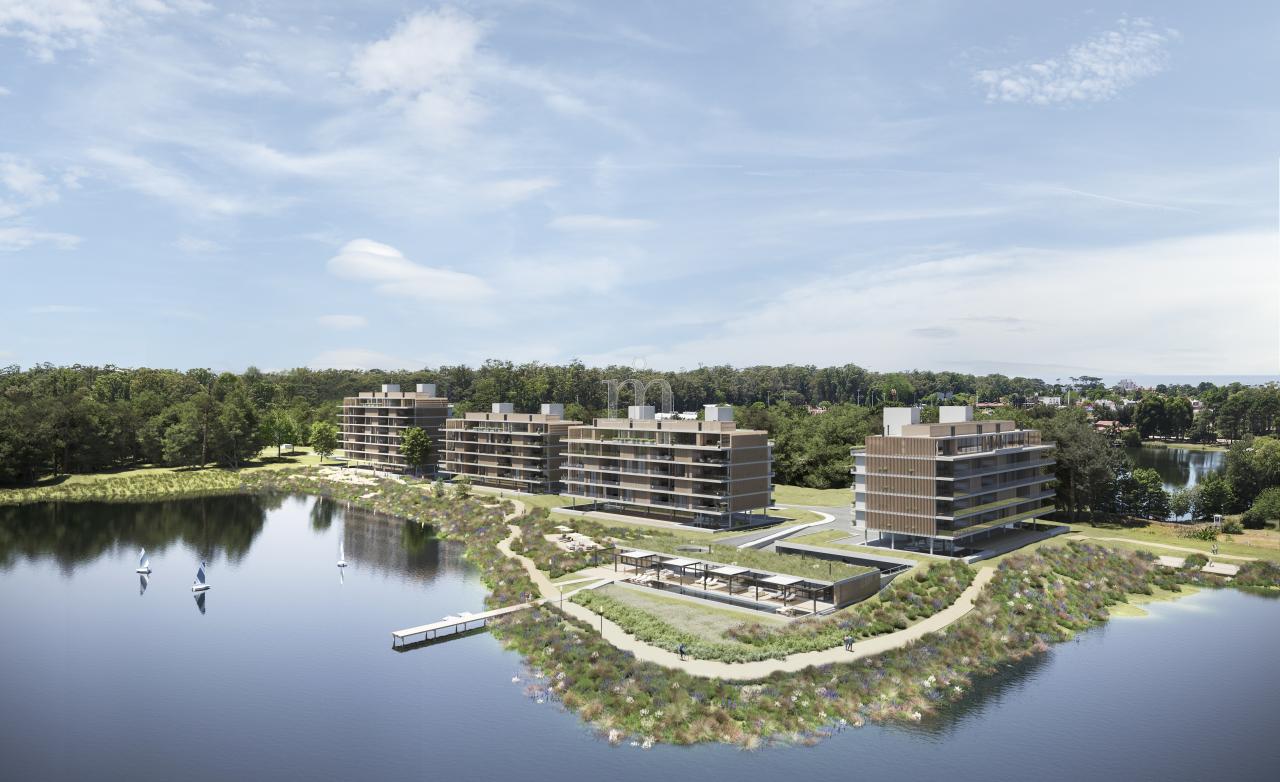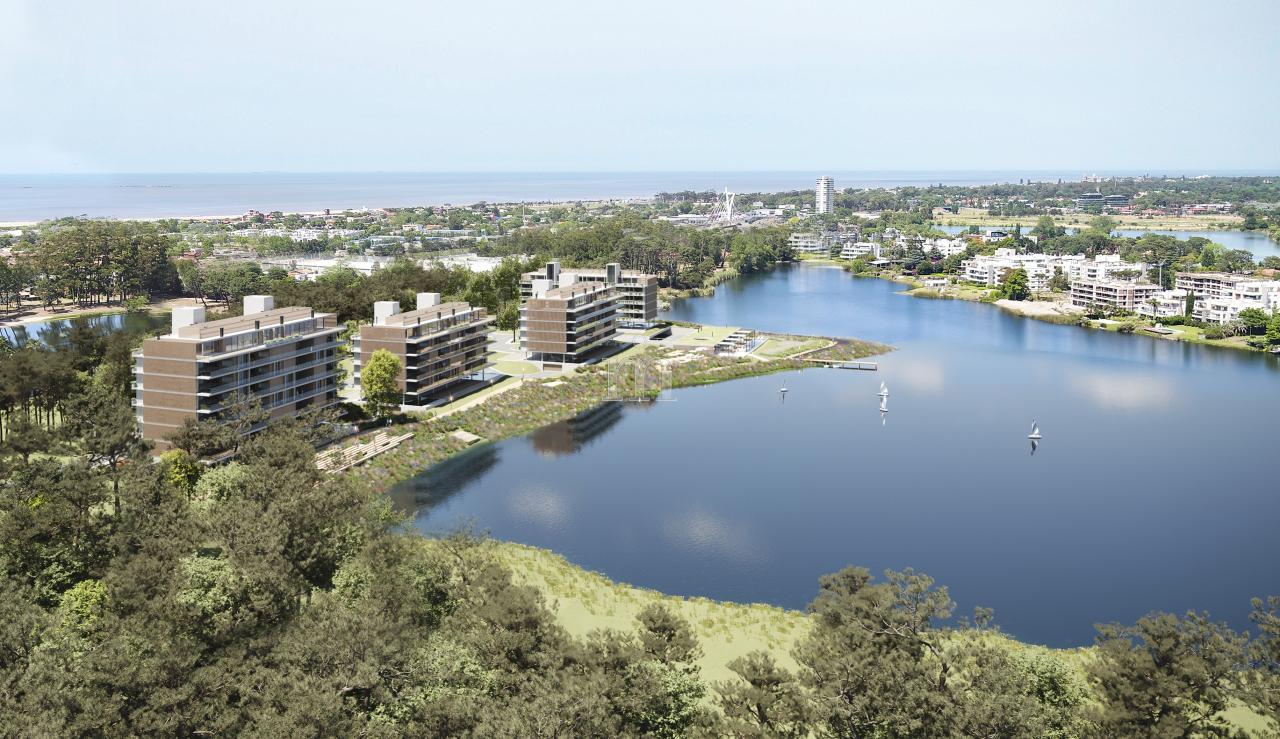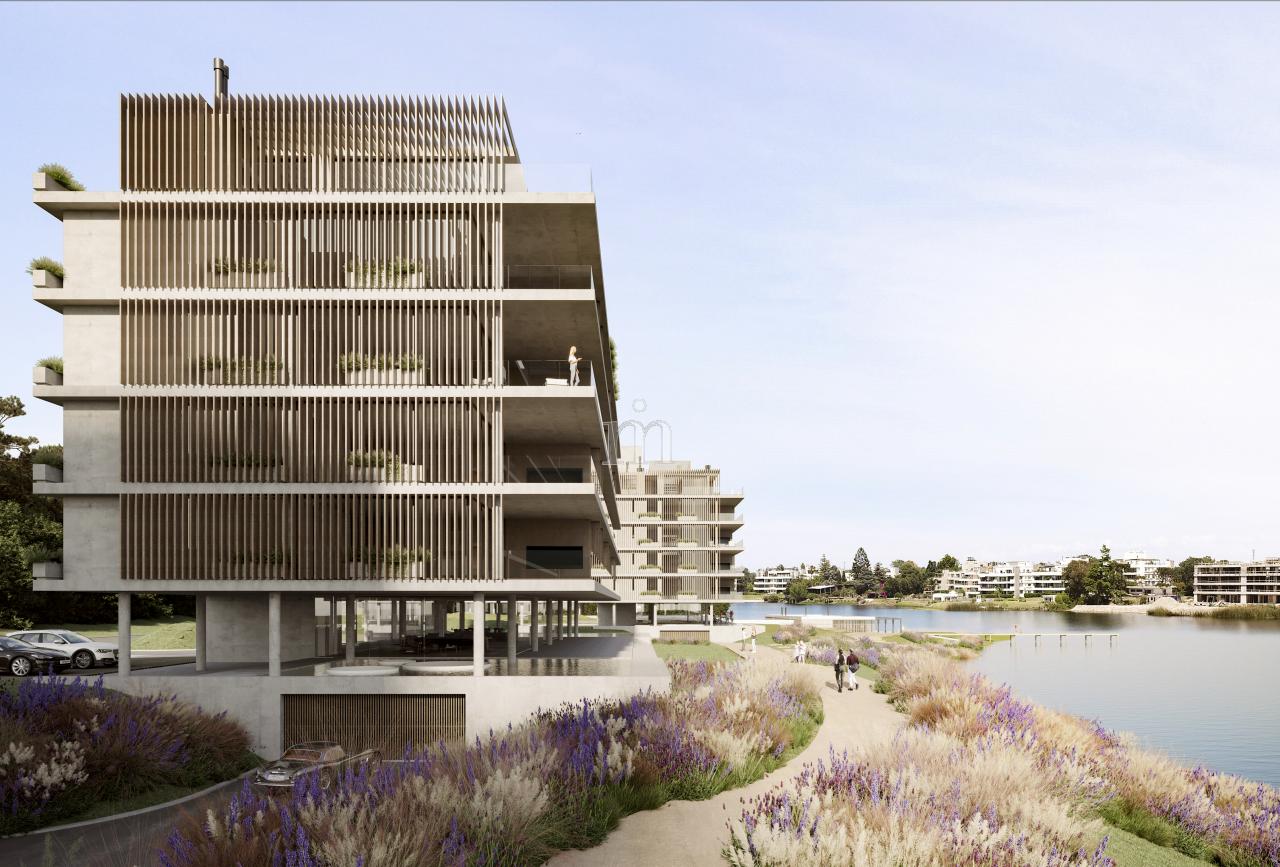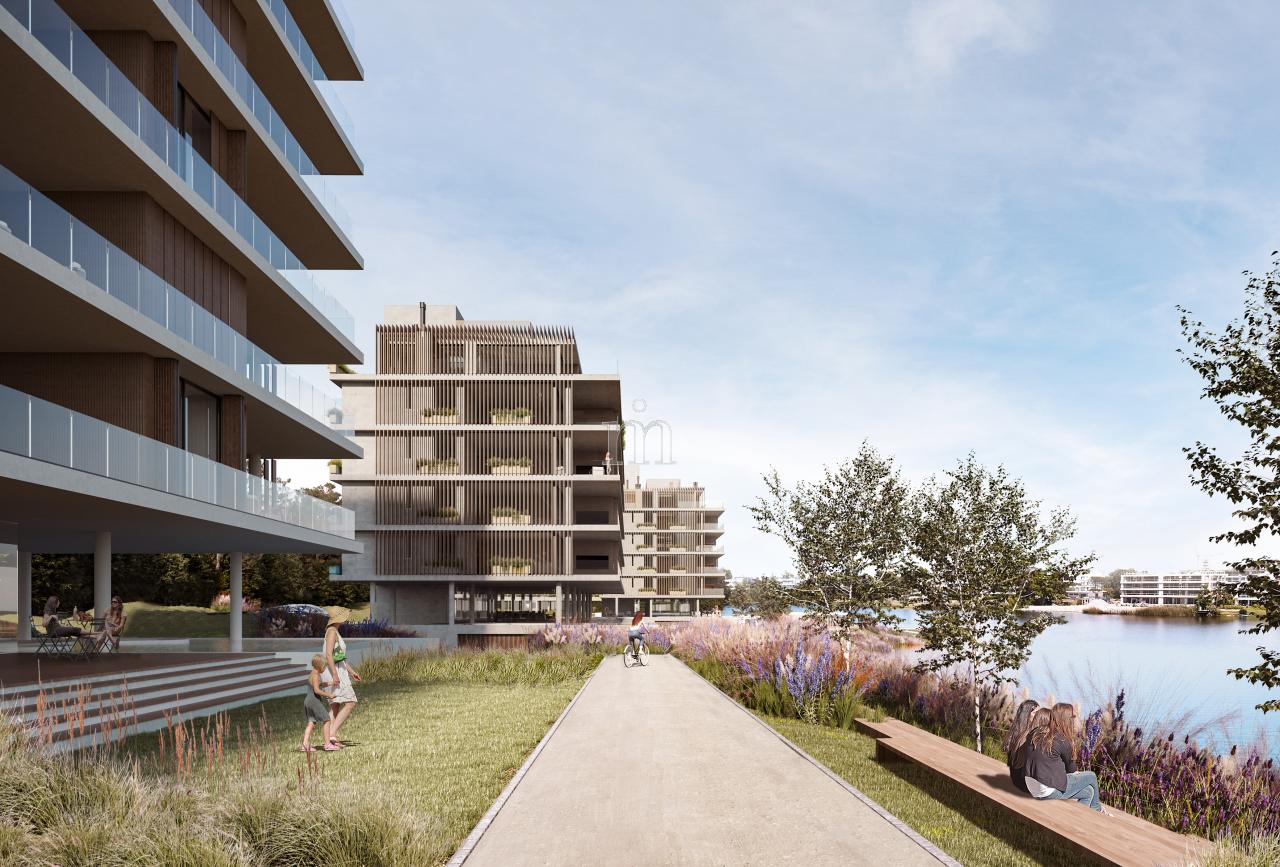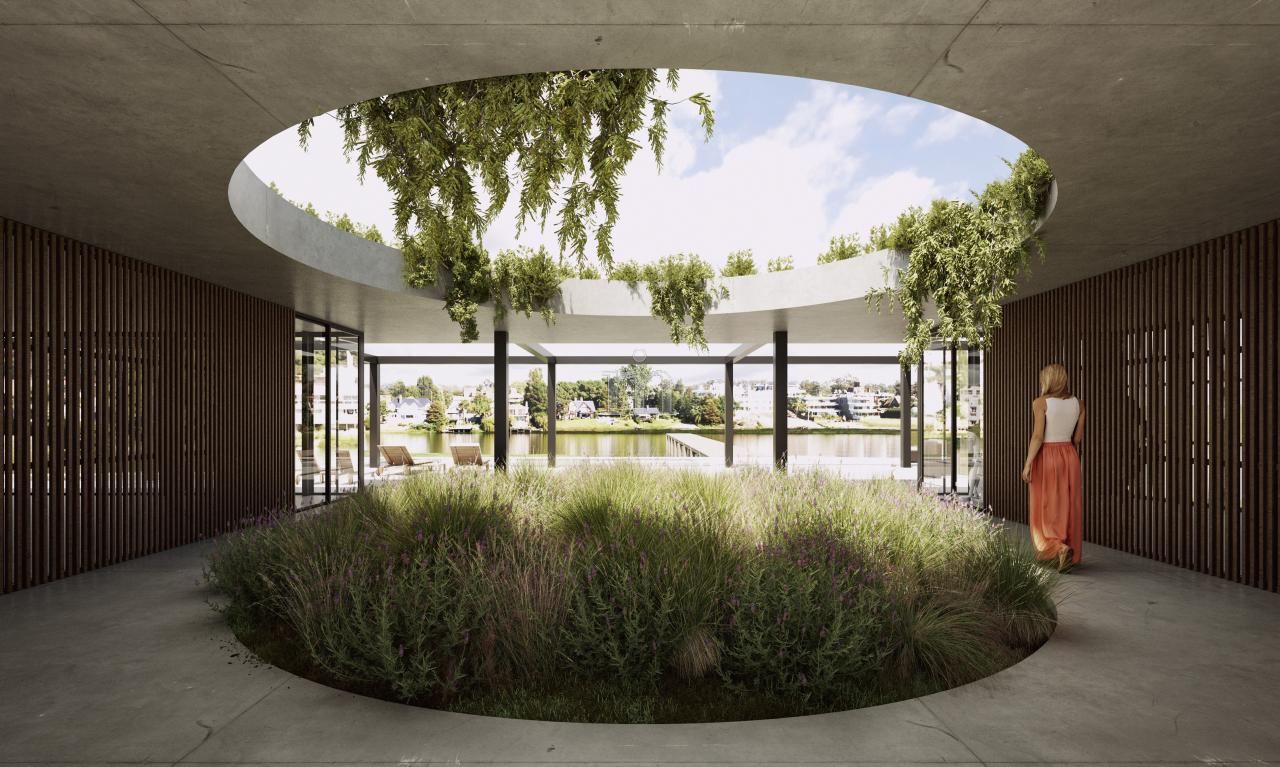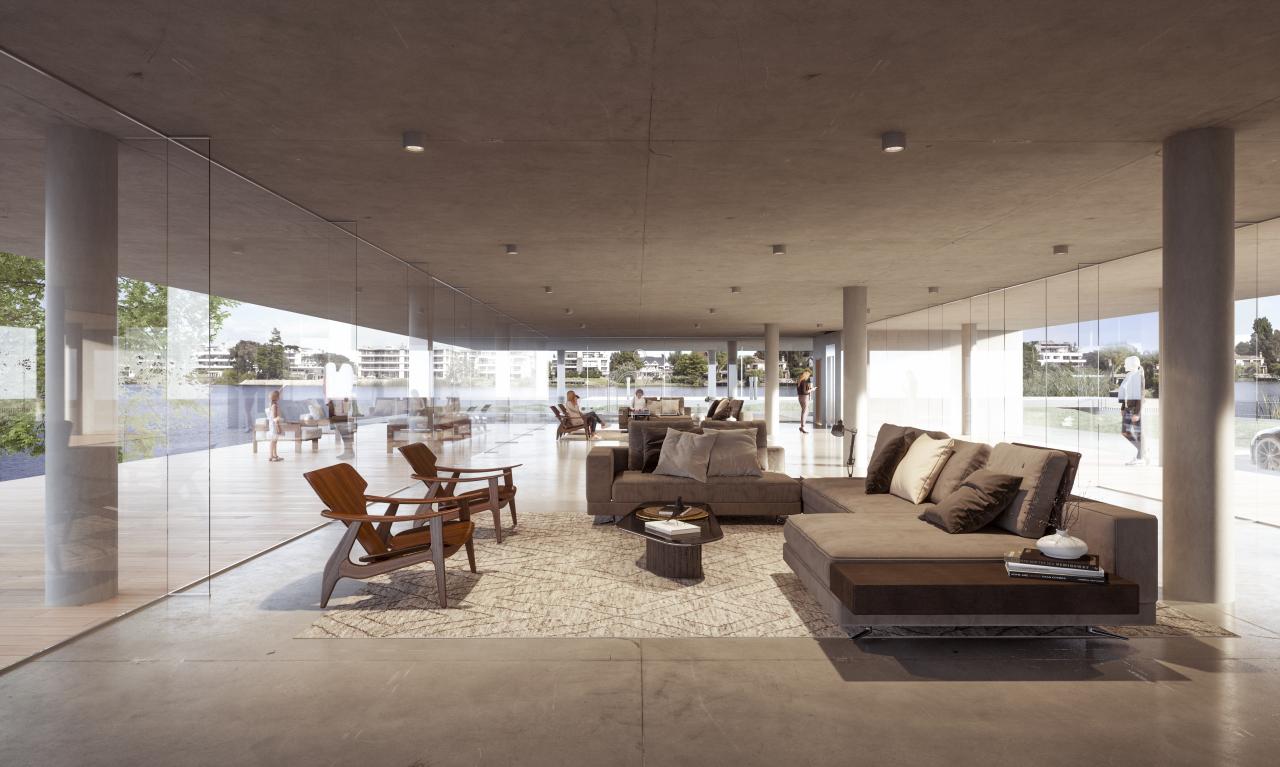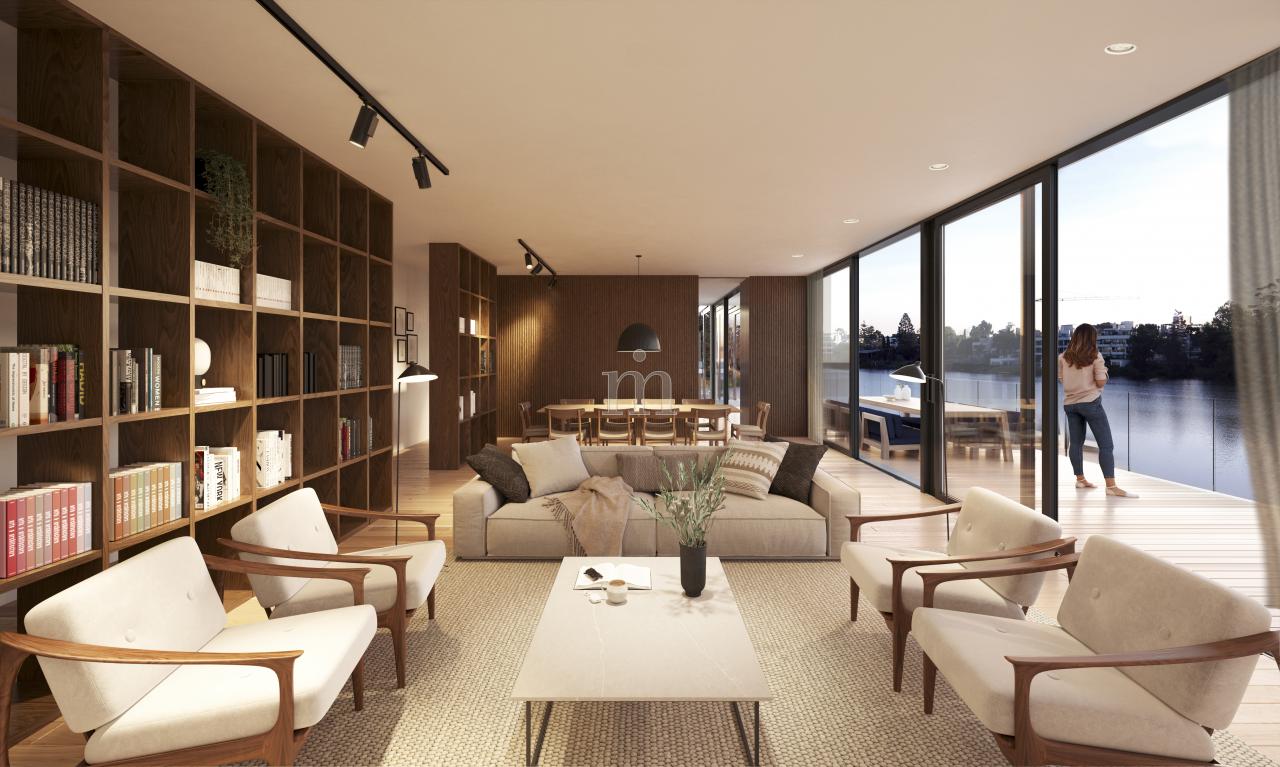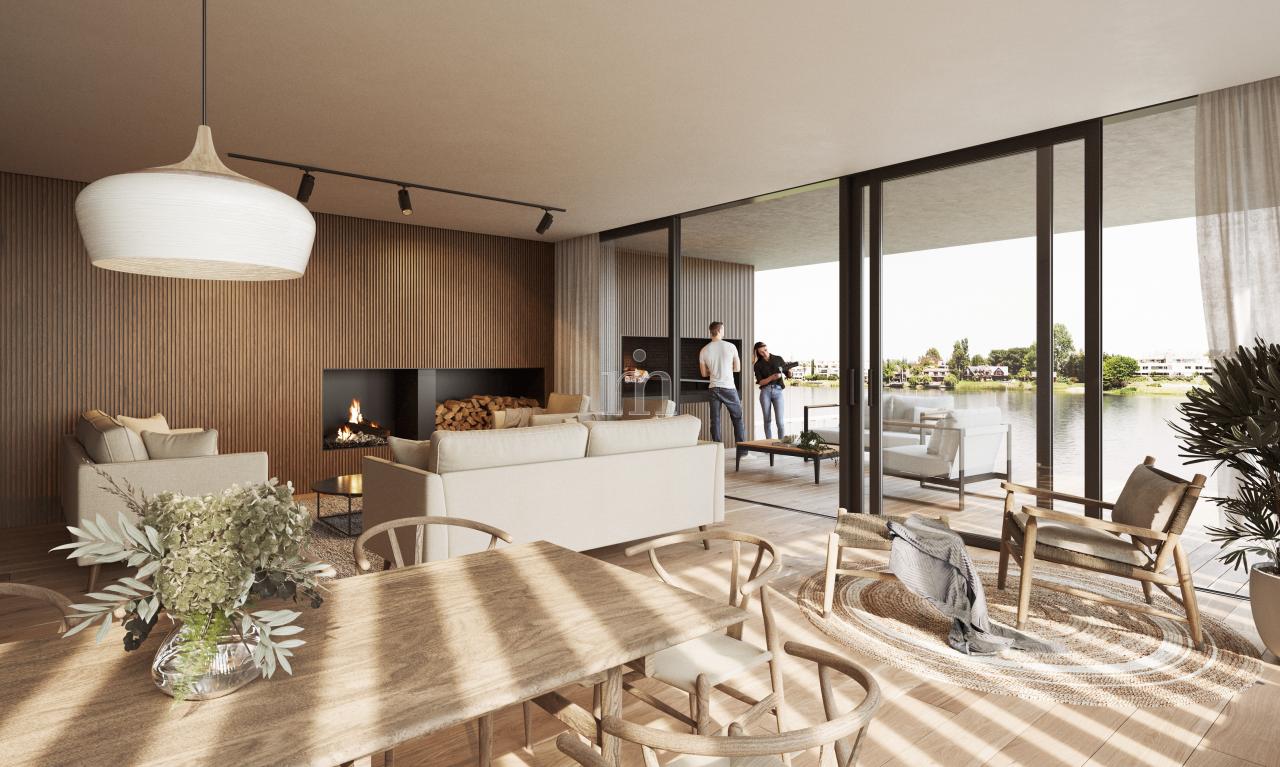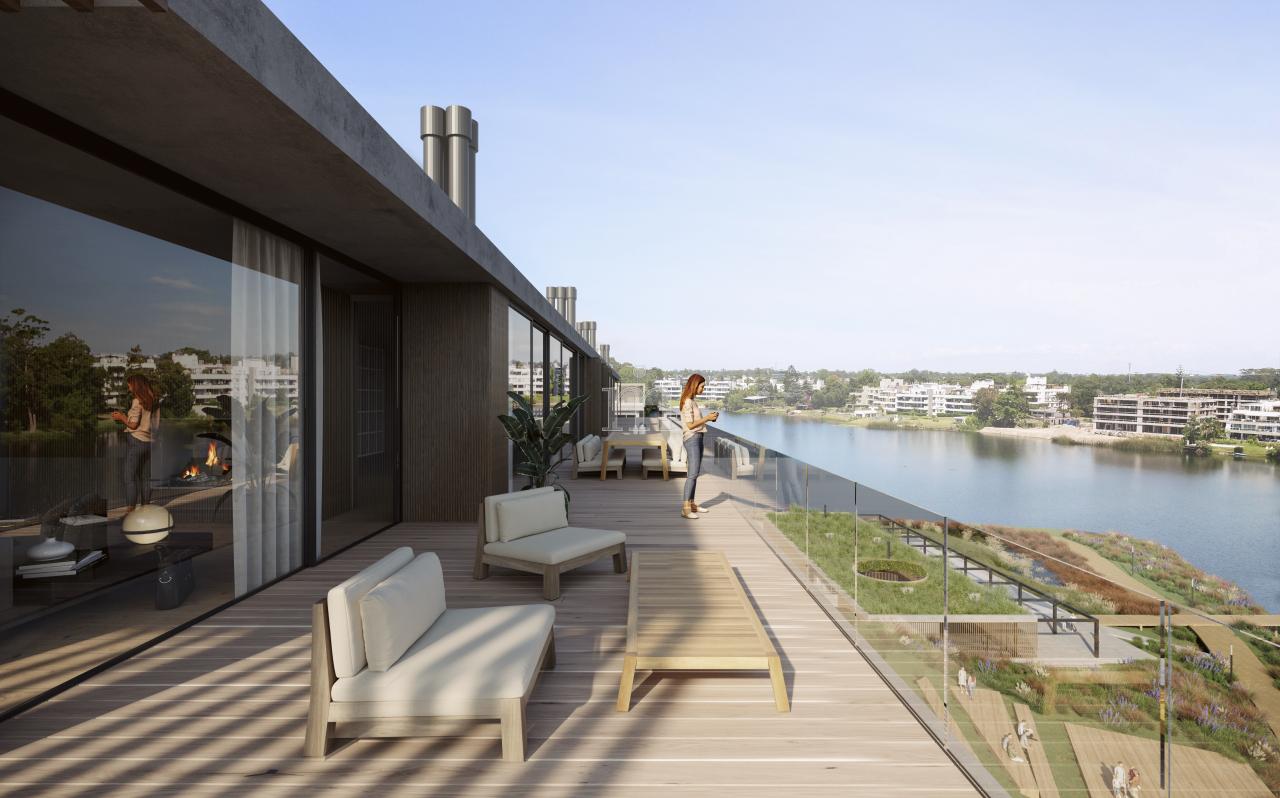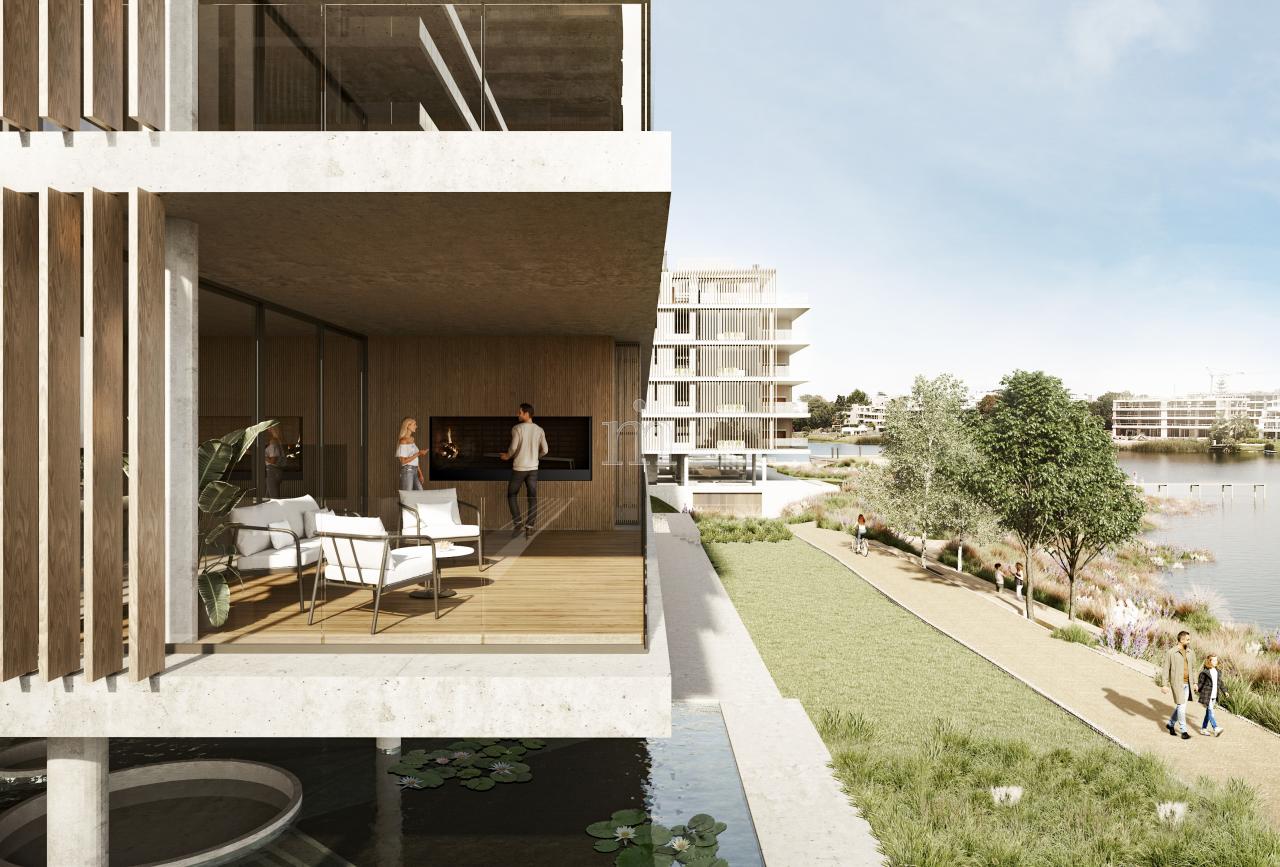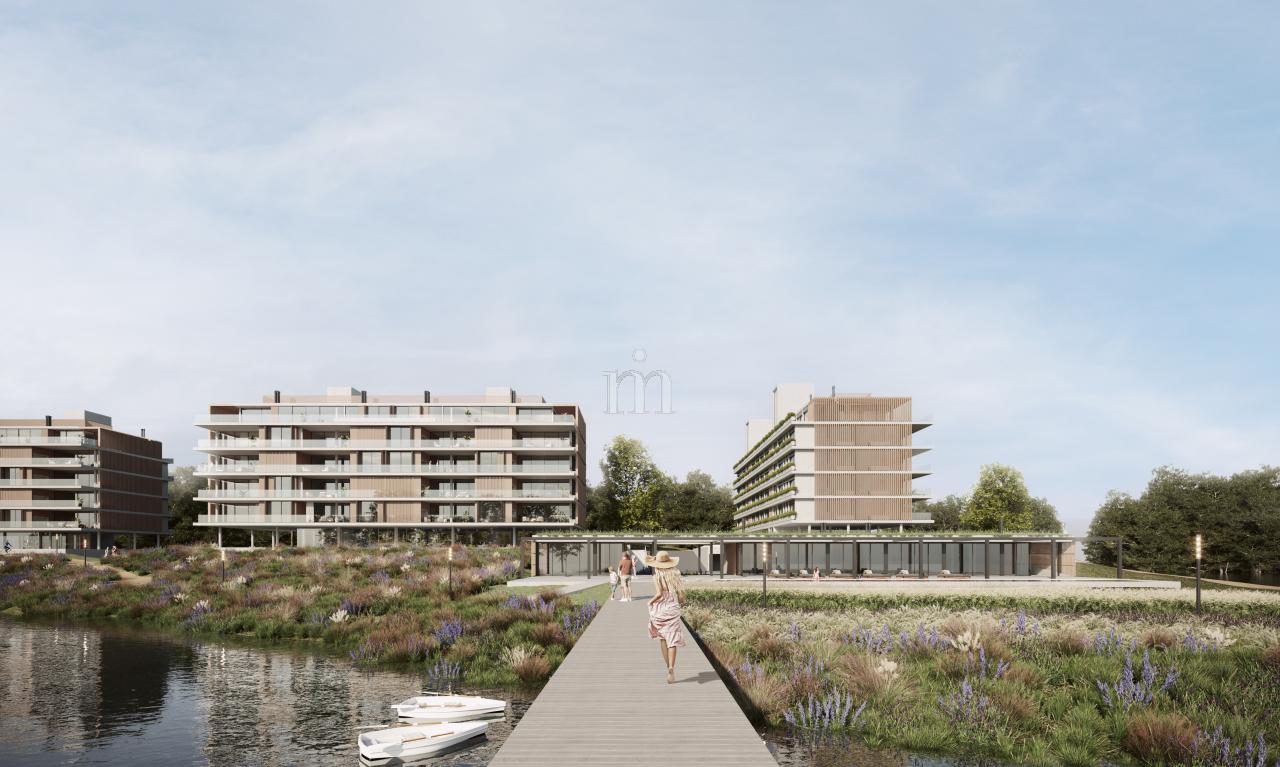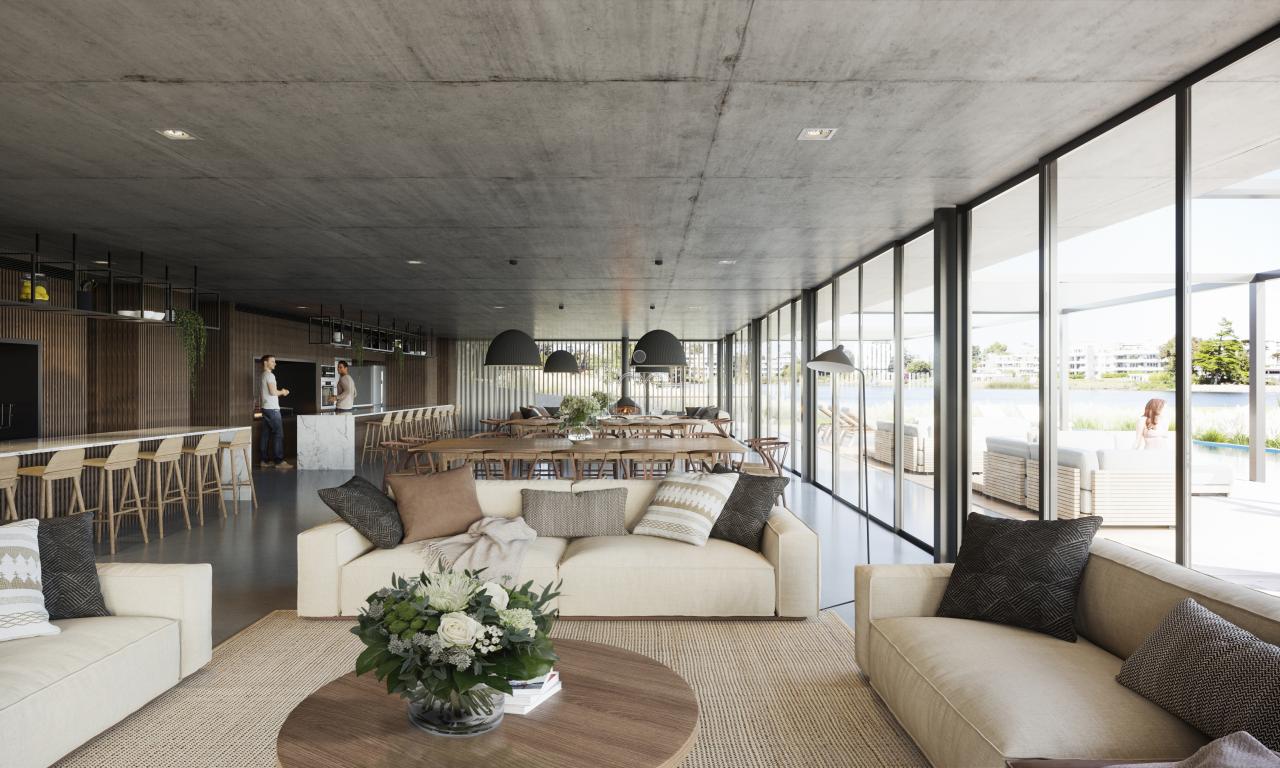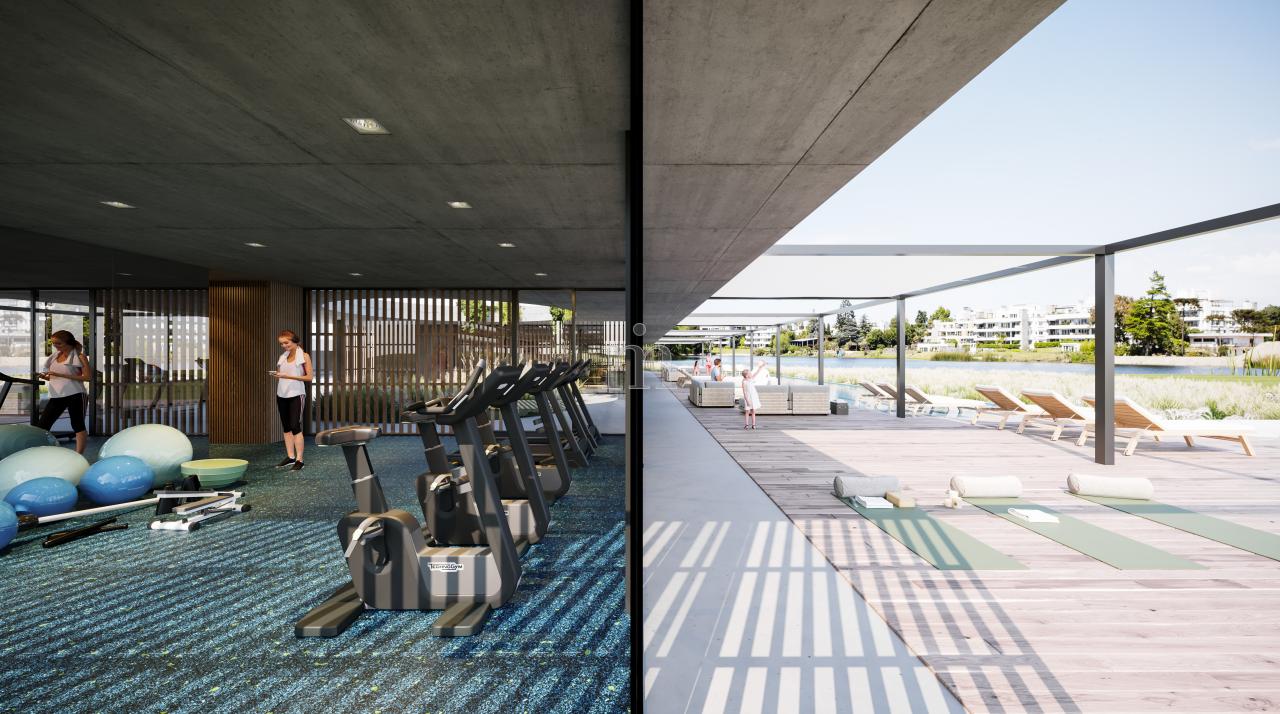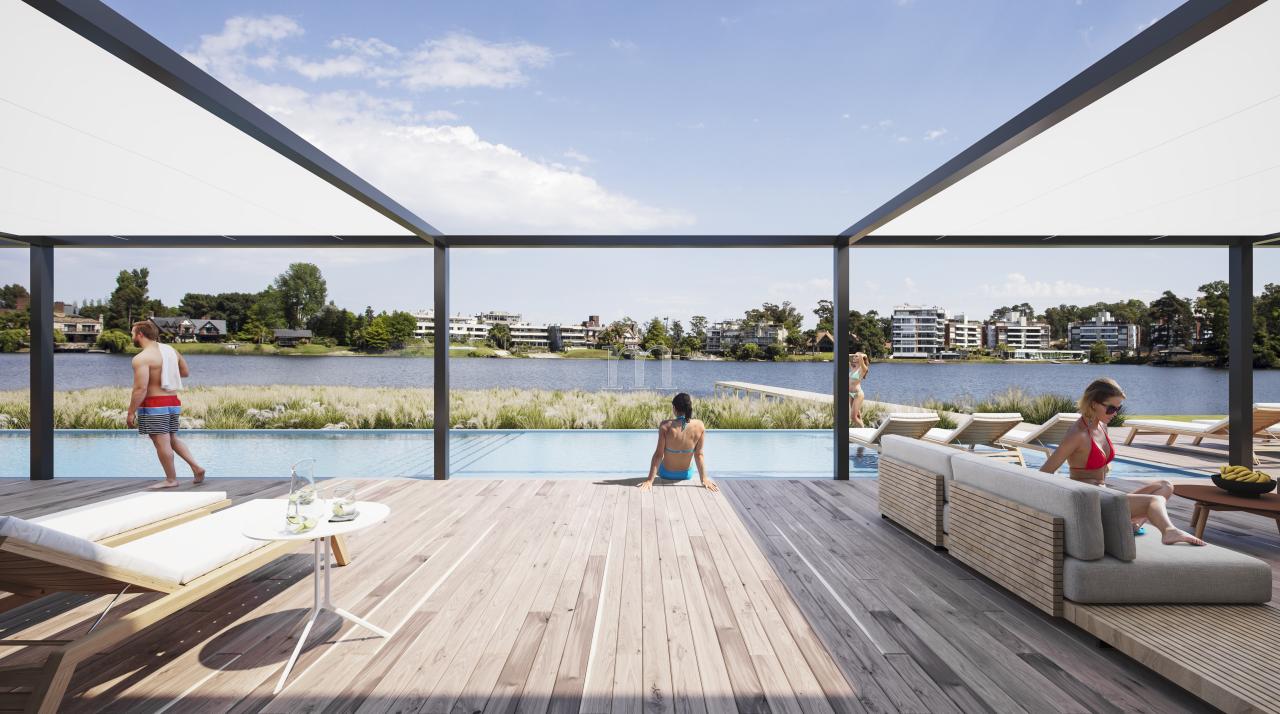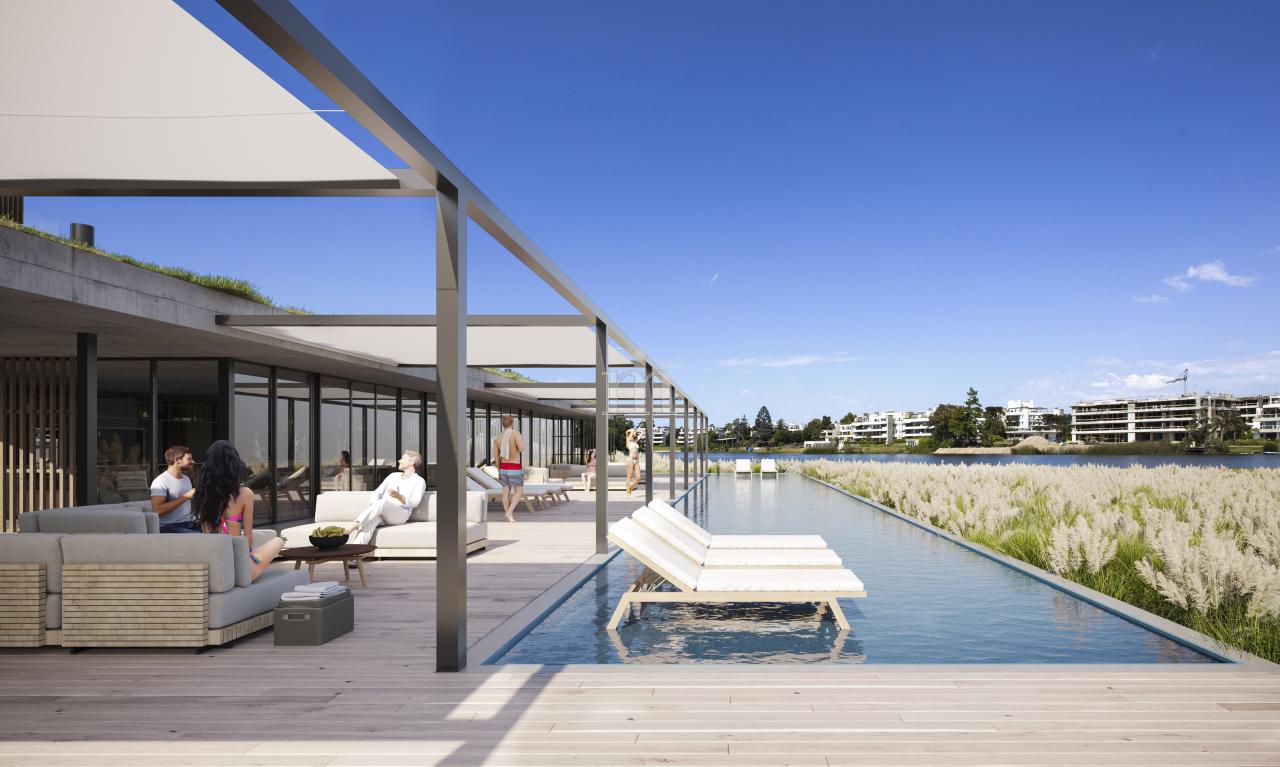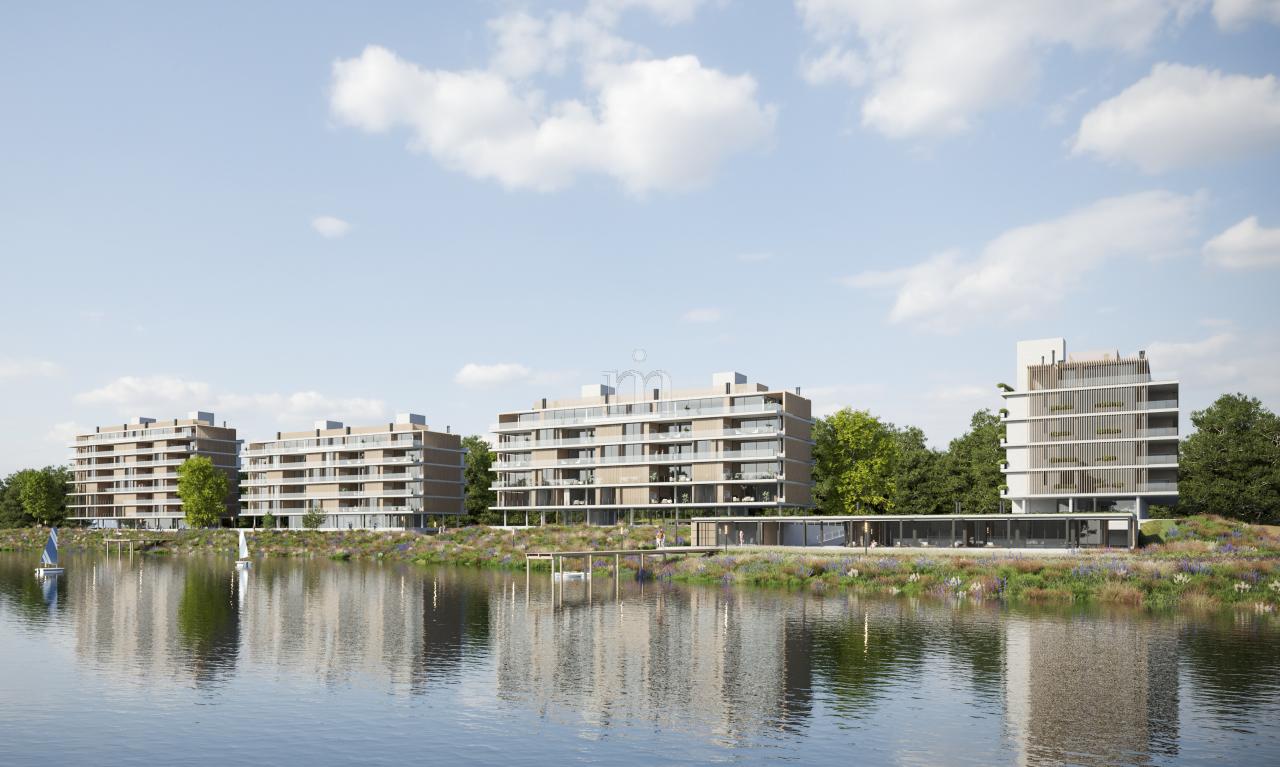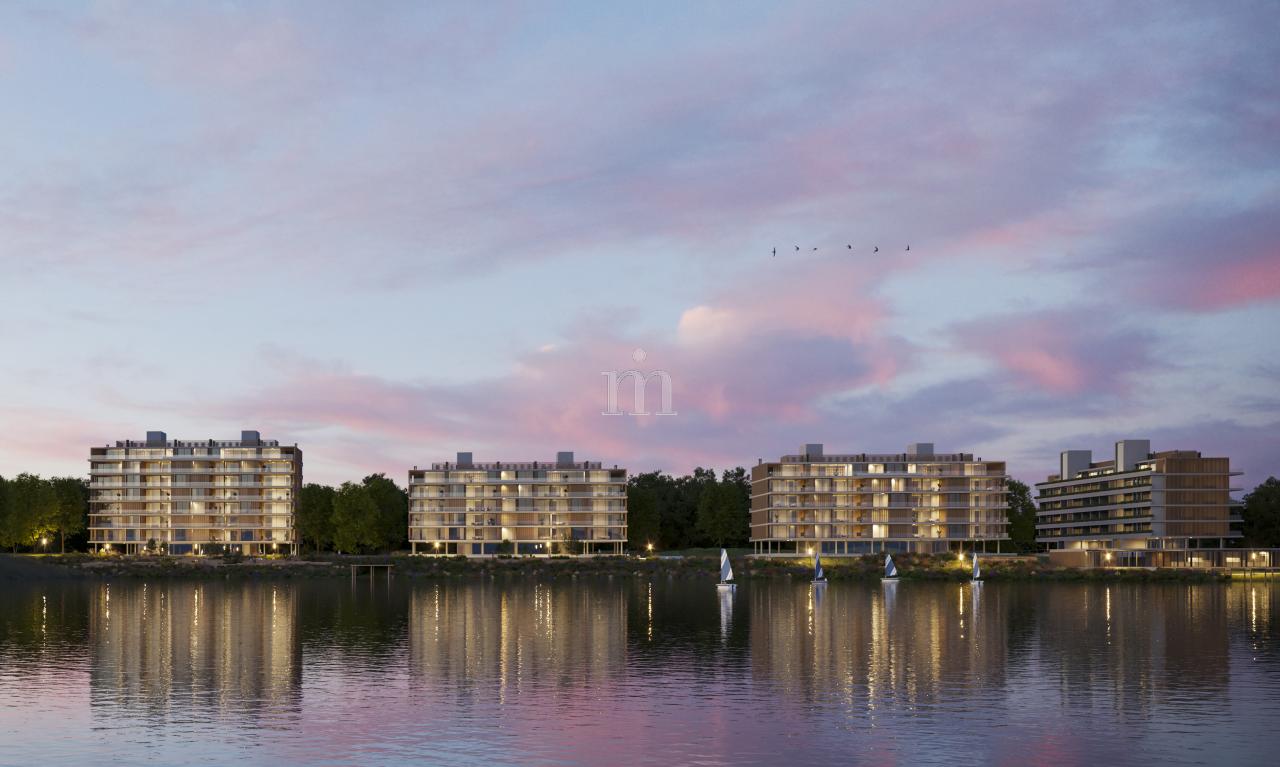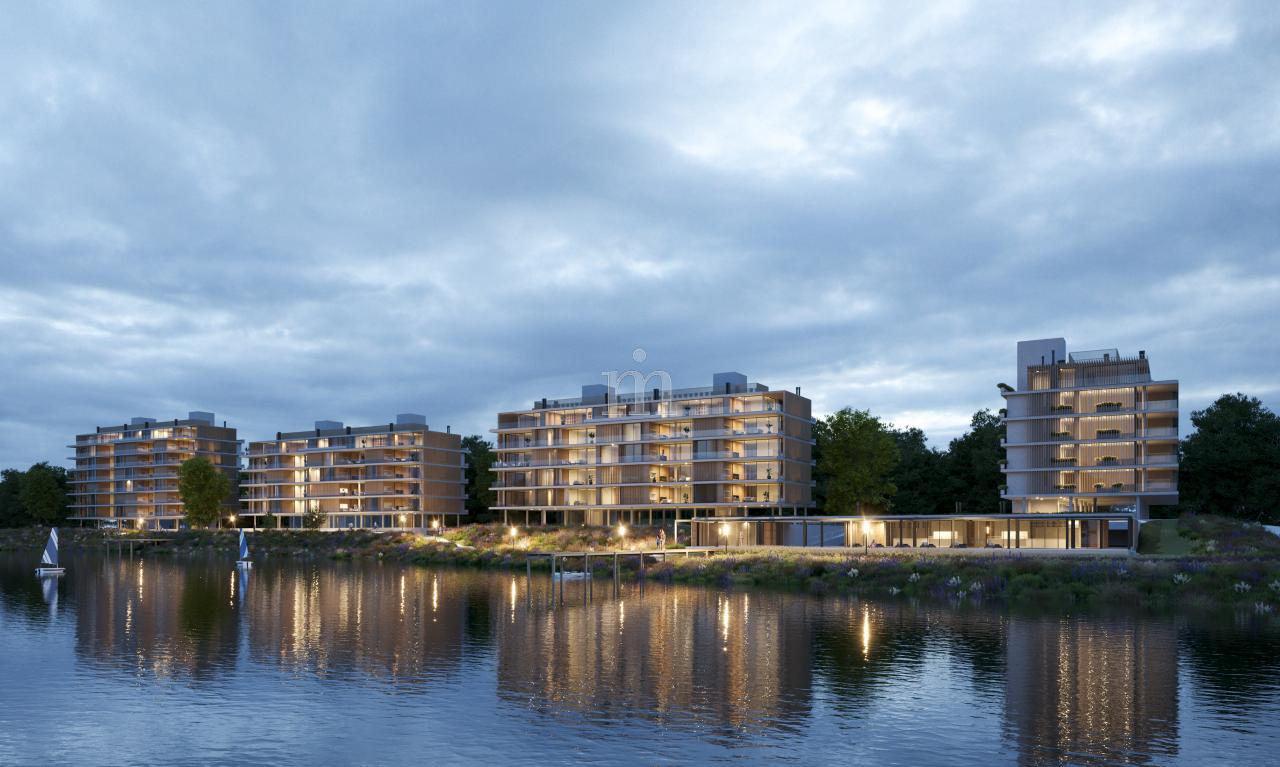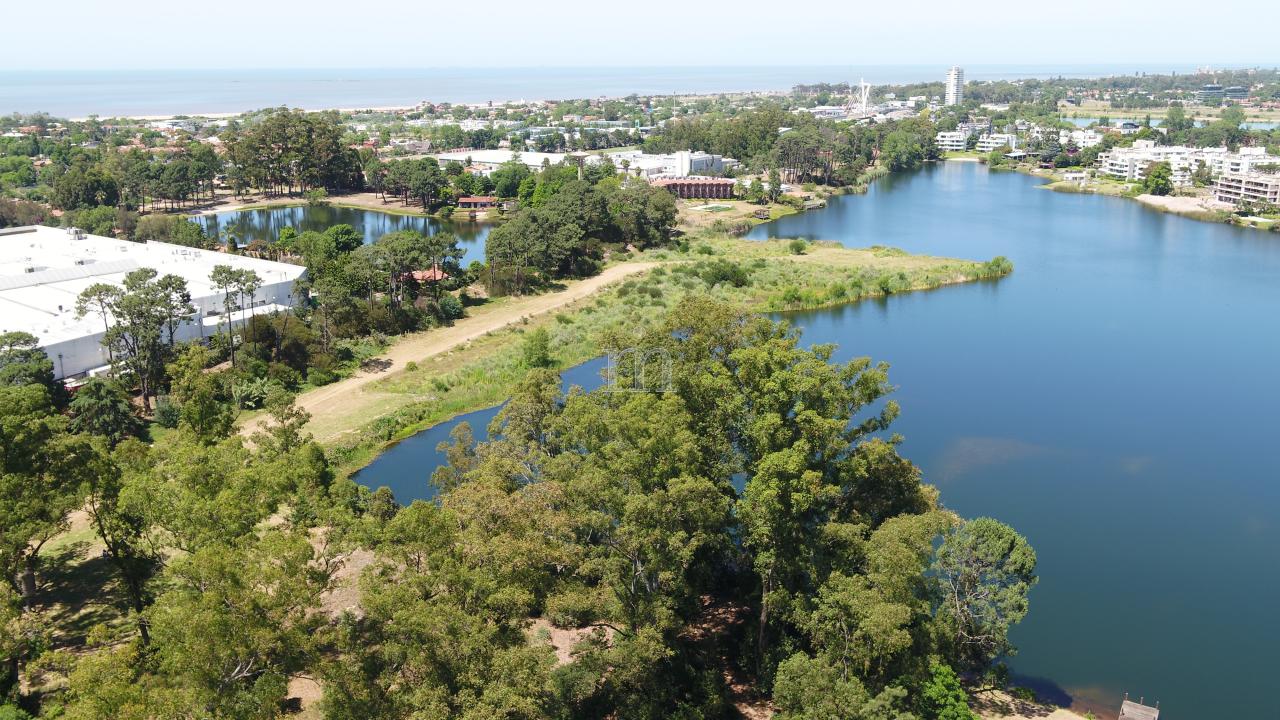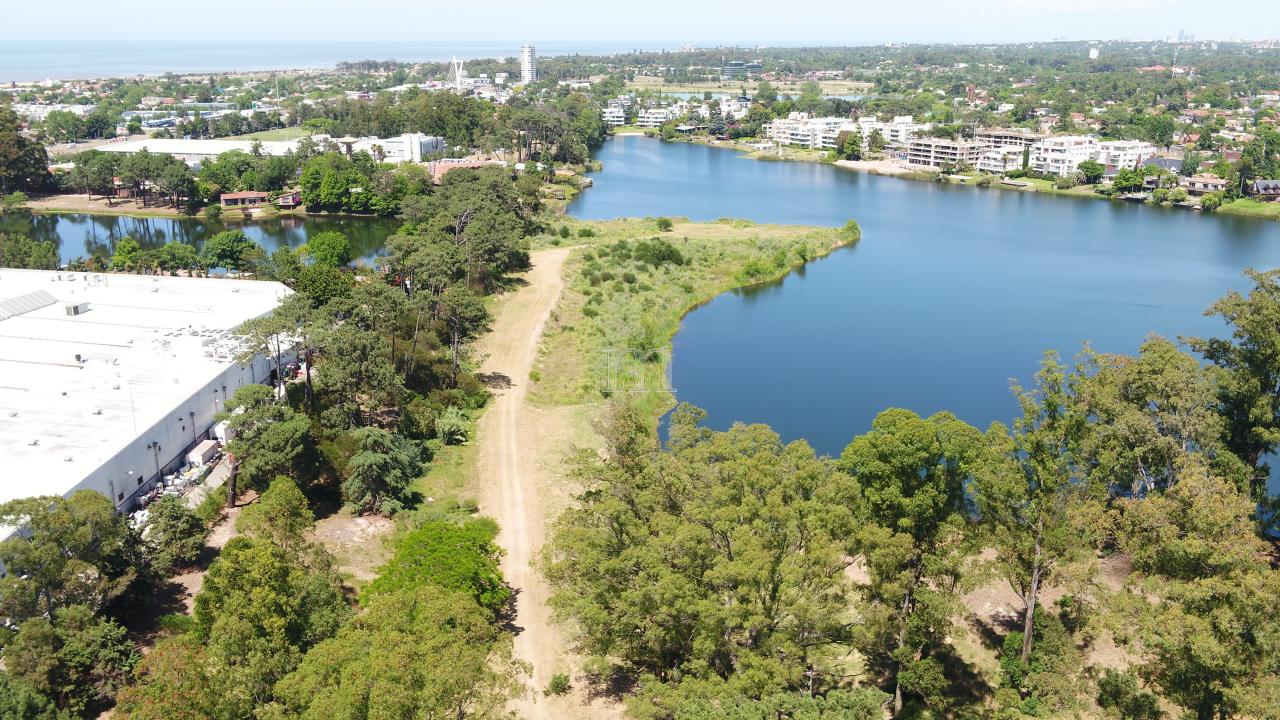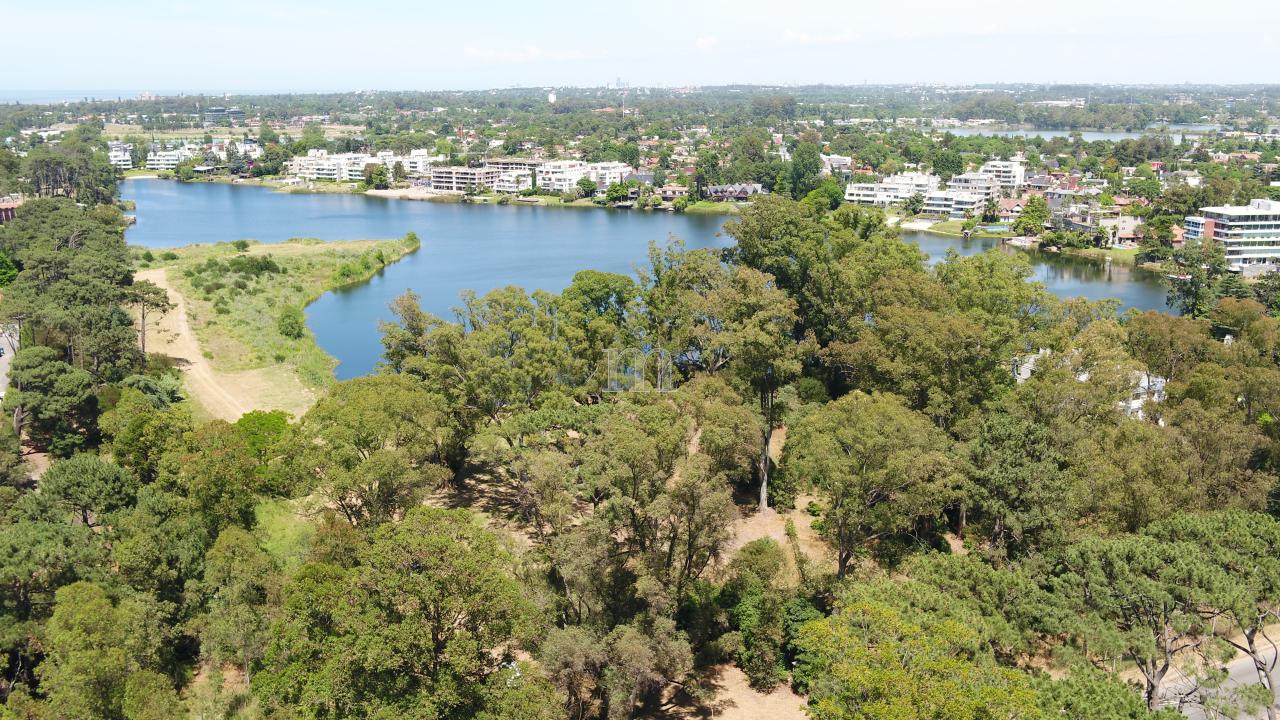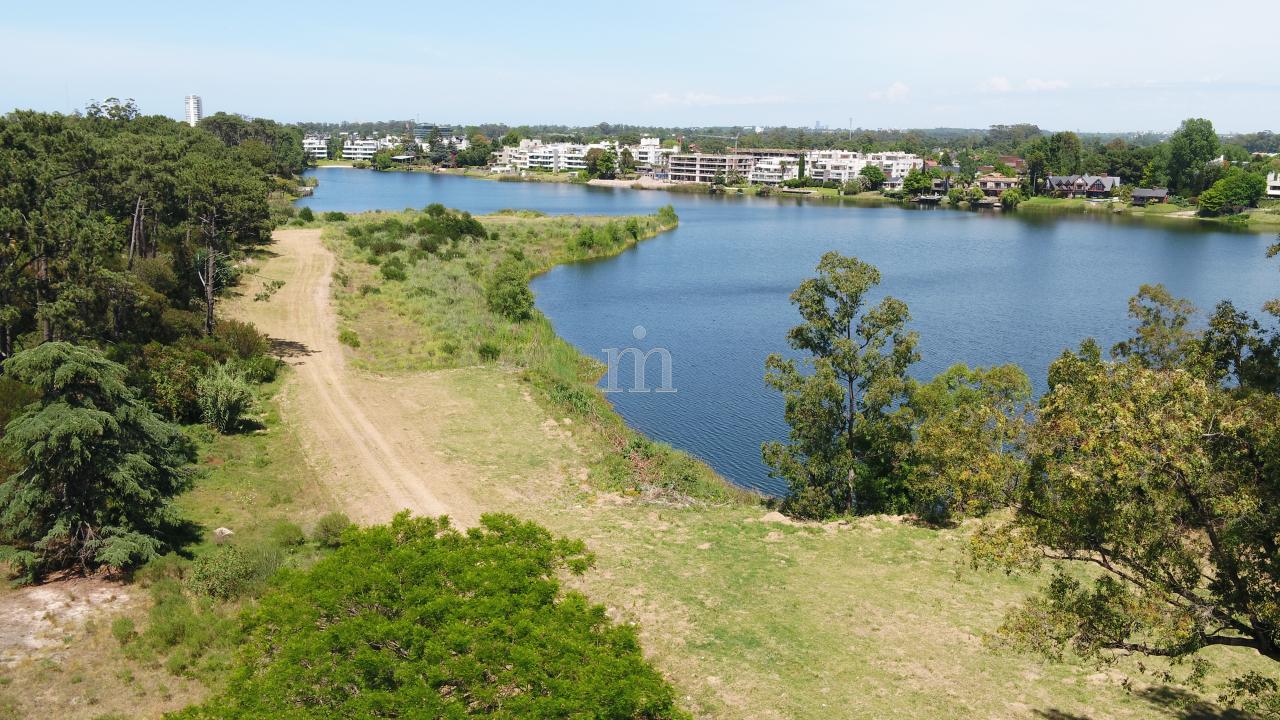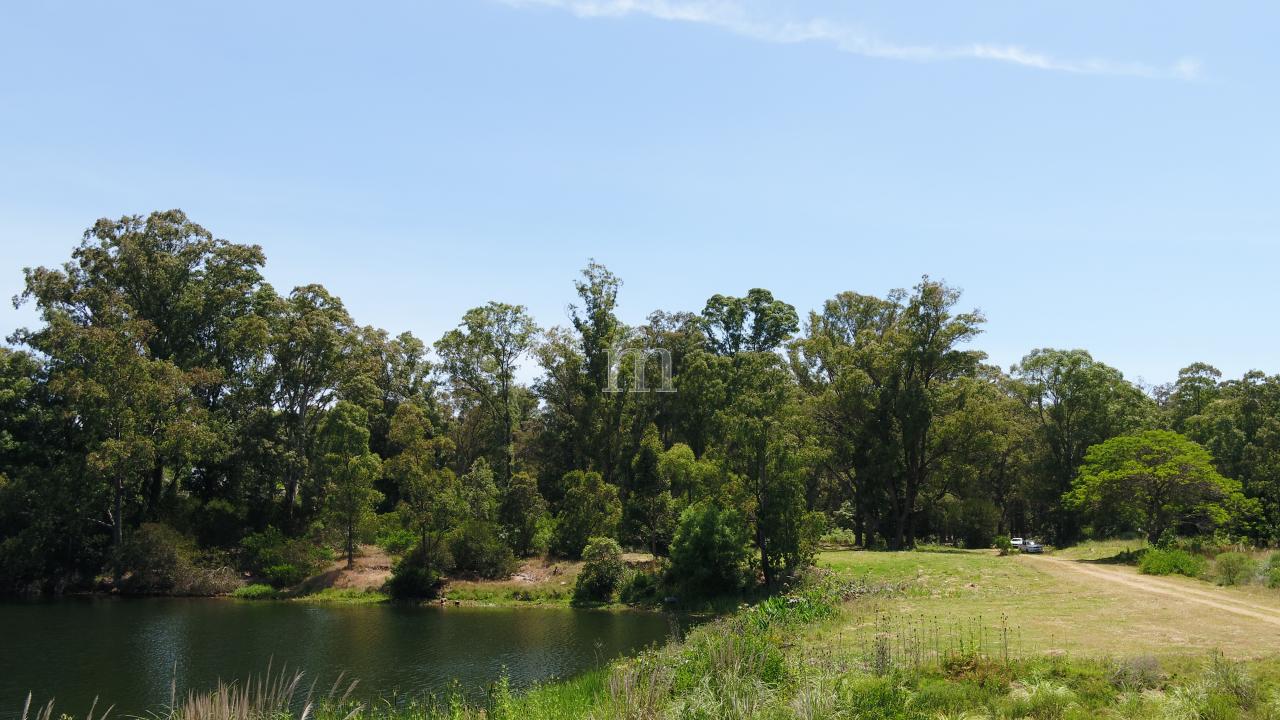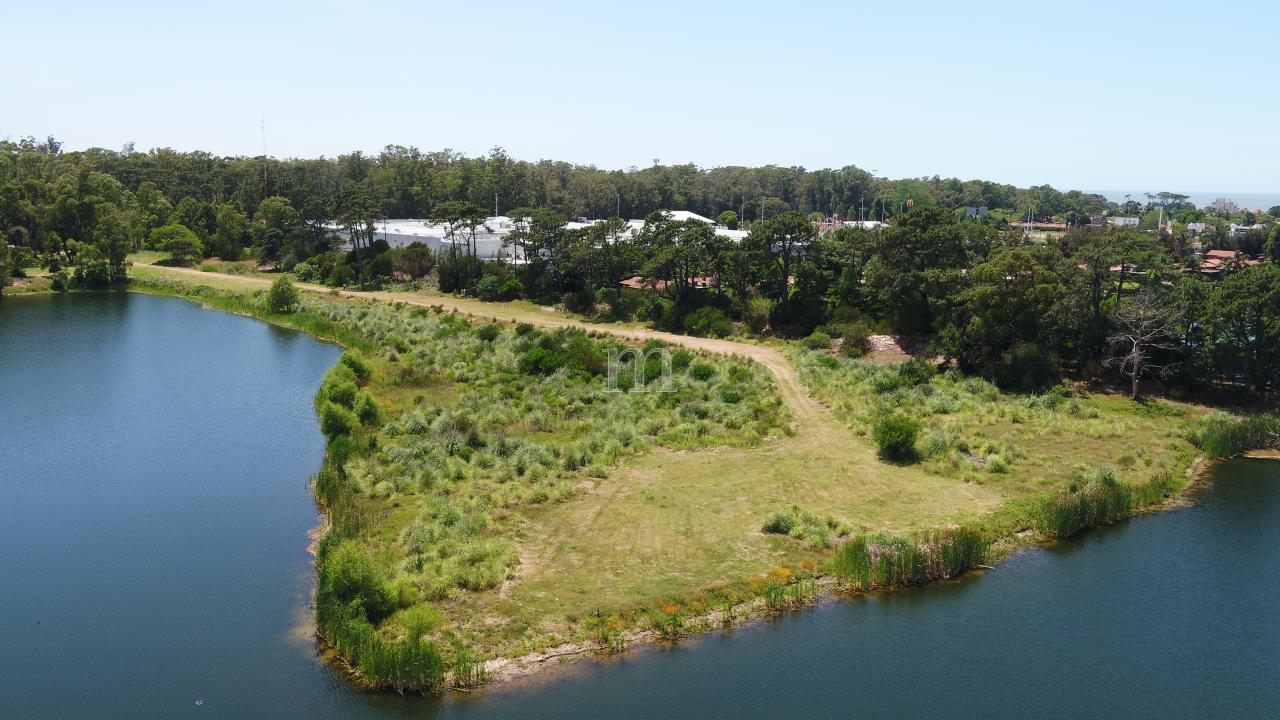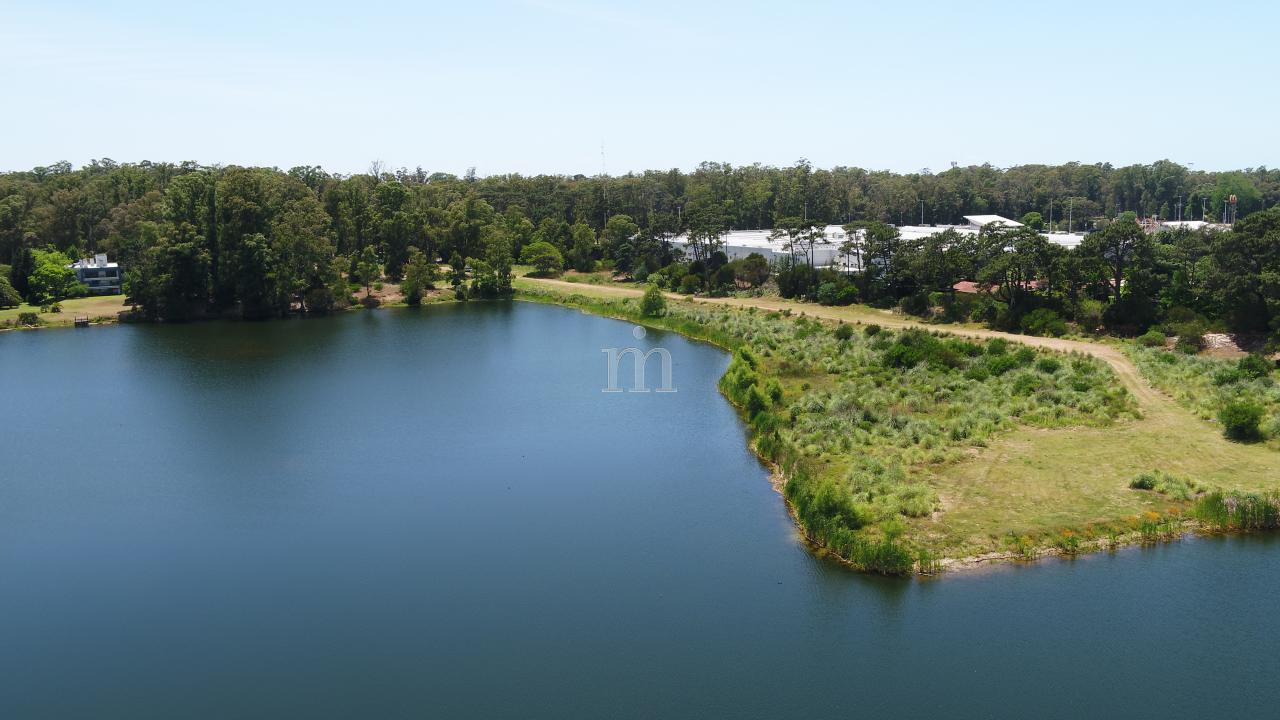 Amenities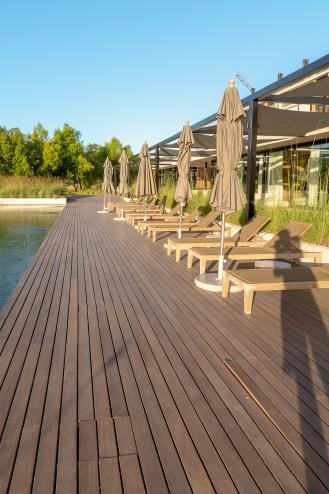 The Club House was developed in a way not to affect the buildings units and is independent. It will have a big lakefront North-oriented swimming pool connected to an outstanding solarium.
It will also have two enclosed barbecues including a home office area, and a gymnasium overlooking the lake.
Access on Avenida a la Playa will be controlled, with a security office and a guard at the entry in order to centralize security. Excluding the shores of the lake, the remaining perimeter will be fenced with a wall and/or bars depending on location, and trying to – without losing perimeter security - emphasize the aesthetic perspective.
There will be a full, perimeter and internal system, also with a closed-circuit surveillance cameras.
Each building has a roofed car access through which you enter a large glazed hall with clear views to the lake, and outdoors, there is a roofed open area also overlooking the water.

For additional comfort, garages will be organized with a street at the center with the parking lots on each side. Each unit has a large storage cabinet. This level will also have a bathroom and a maid's dressing room, which may be used both by personnel of the Building and personnel of any condo owner.
There will be last generation elevators. Staircases and landings design will be according to the rest of the common areas.
Finishes
All openings of the apartments will be made of oven-painted aluminum in black color. They will have double glazing with air chamber for better thermal insulation (DVH). Secondary bedrooms insulation will have outdoor motorized black-painted aluminum roller blinds. Master bedrooms will have indoor motorized blackout-type rollers with openwork wood shutter that can be moved from the outside.
Separation wall between units: solid, of 0,20 meters (0.656168 Ft.) minimum width. Other walls: made of first quality masonry.
Indoor ceilings will be made of concrete or plaster panel, brush-coated and painted. In outdoor terraces, ceilings will be of bare concrete. Minimum height of ceilings in reception areas and bedrooms will be 2.70m (8.85827 Ft.).
Indoor paving in reception areas and bedrooms: engineering wood floors with prefinished finishing. In bathrooms and kitchens it will be of porcelain or ceramic tiles. Main terraces will have decks made with solid wood boards. All baseboards will be lacquered in white color.
Kitchen and bathrooms will be covered up to the ceiling with first class porcelain or ceramic tiles. Barbecues in main terraces will be covered with wood or similar. The same covering will be used on the wall of the fireplace in family room to give continuity to the outdoor-indoor social space.
Rails of main terraces will be of transparent security glass to allow the best view possible to the lake and the environment.
Kitchens and bathrooms will have first quality modular furniture covered with melamine of different finishes according to the room.
All bedrooms will be delivered with built-in closets. Master bedrooms will have first quality independent modular walk-in closets, covered with melamine of various finishes, textures and colors, with design ironwork in keeping with the aesthetic required.
In general, passing doors will be made of polished or lacquered wood according with the location and will have first class stainless steel hardware (Hafele or similar).
Each unit will feature an electric heat pump on the roof terrace, it will feed both the underground heating and the fan-coil system for air conditioning. Water underground heating will be individual for each unit, with a thermostat per room (one in the reception area and one in each bedroom) thus allowing for a more efficient system, with temperature and functioning independent regulation and control of each sector of the underground heating.
All apartments will also have fan-coil equipment through ducts for air conditioning supply (only cold) in reception area and bedrooms. Such equipment will also be fed by the roof terrace heat pump.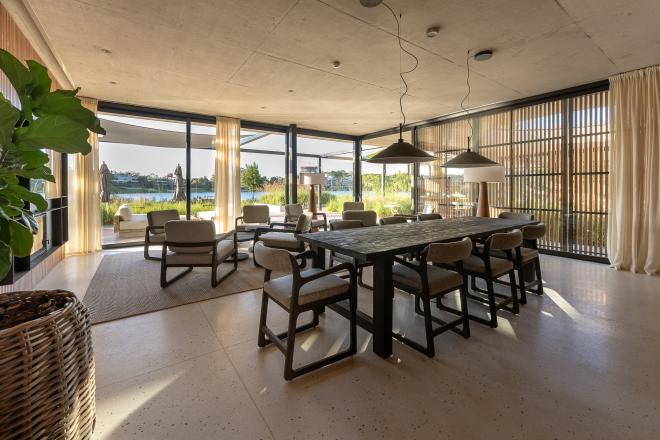 Masterplan
Plants