---
WELL 3 PROJECT
Building In construction in Lago Sur, Lagos
SALE from USD 384.000

Description
WELL 3 PROJECT
WELL arises from an integral conception seeking to cause a positive comprehensive impact: body, mind and spirit. Inspired in the Wellness architecture concept, WELL is an innovative Project based on a new welfare and comfort paradigm, providing spaces that enhance connection and growth.
The WELL concept begins with the principle that the way we live is conditioned to the place where we live. WELL proposes a more healthy and harmonic life style, facing the lake, in a place where light and the quiet presence of water play a key role; an environment where to enjoy products from your own vegetable garden, with state-of-the-art technology that takes care of the environment and provides you comfort, with amenities inviting you to get moving. All in a secure environment with 24x7 security.
Everything in WELL is conceived to connect us with our natural self, designed to facilitate rest, relaxation, sports activities and creativity; a set of key features that enhance personal development. Located in a privileged setting, such as LAGOS, with bodies of water that set the pace and the tone of the place, it creates an urban framework with exceptional characteristics allowing to recover the community spirit within a safe and protected environment.
In WELL things are a lot easier, with a complete and neighboring commercial and services area, near schools area, enchanting cafes and restaurants, with a unique gastronomy choice. Its strategic location connects it to Carrasco, Zonamerica, the airport and the eastern beach resorts. Because we know that proximity is also and aspect of life quality.
The architecture design drawn by the Ponce de León firm harmoniously integrates the geographical features of the landsite; while enhancing its beauty, it provides the ideal setting for various outdoor activities or relax. The centrally located lake is a main characteristic of this space, as well as the blending of buildings with the landscape and the careful chromatic palette in the architecture. It also stands out for its openness to the environment, with wide windows and large overhanging verandas that dilute indoor-outdoor limits, inviting to contemplation as well as to active enjoyment.
Occupation in mid 2024.
Gallery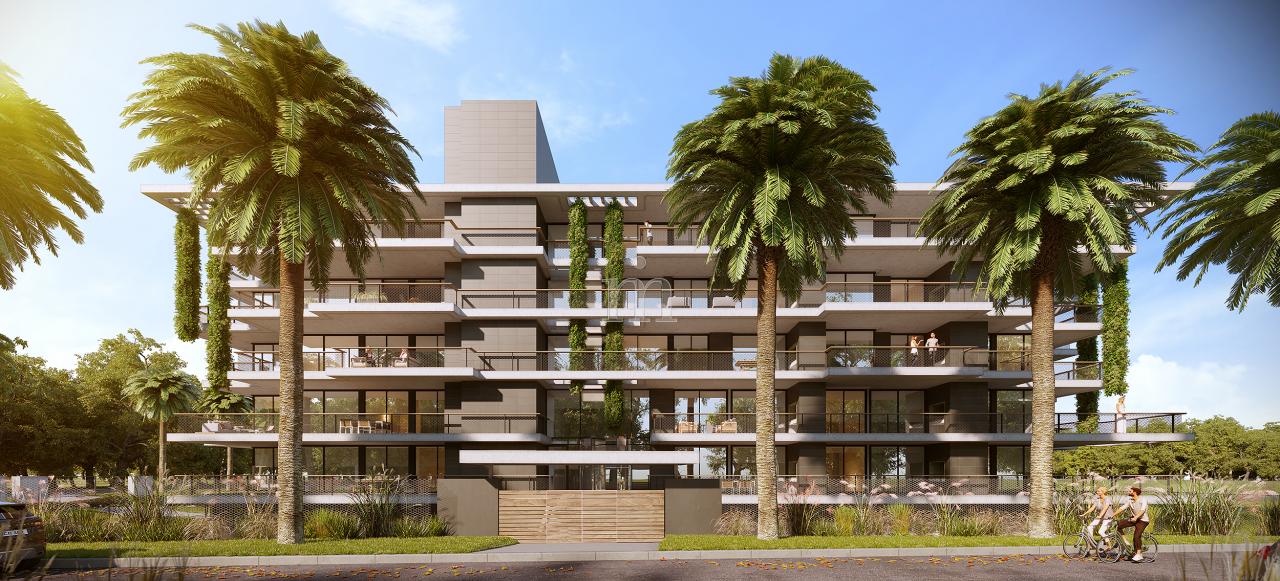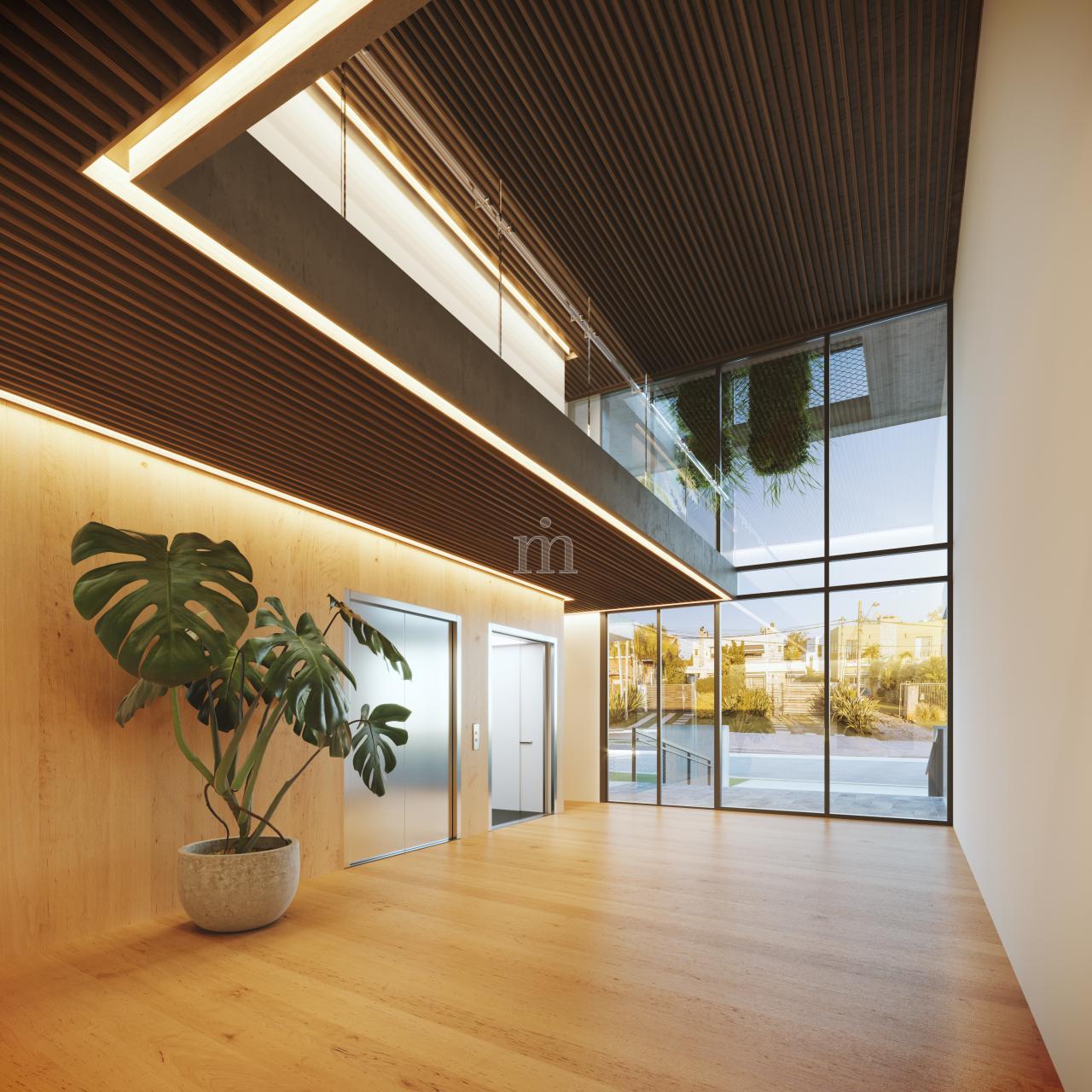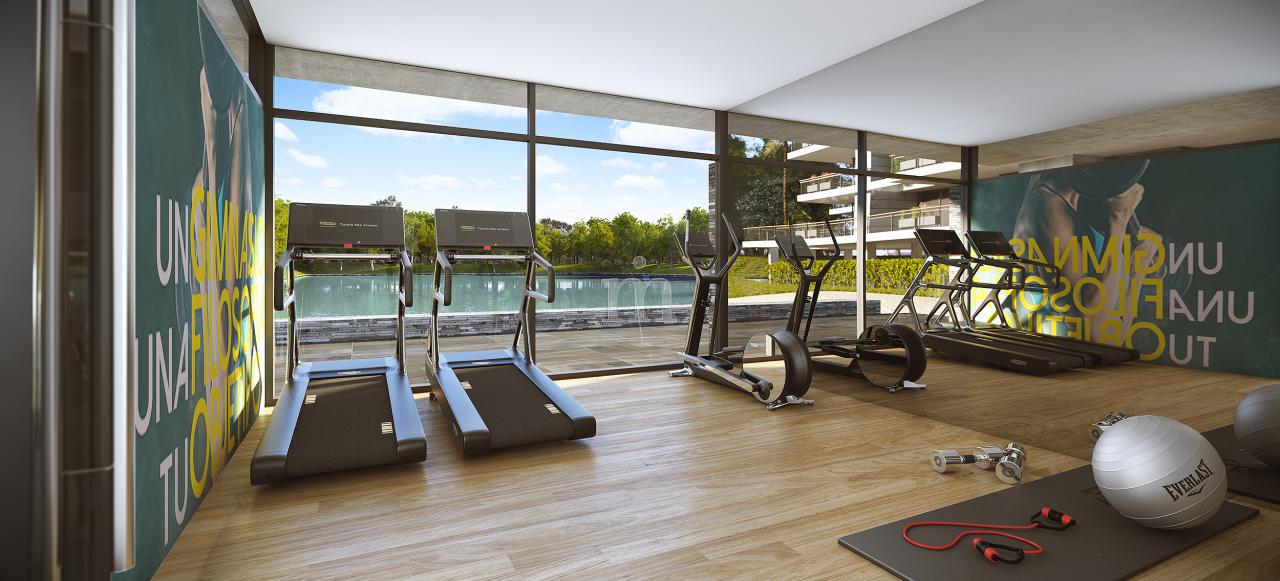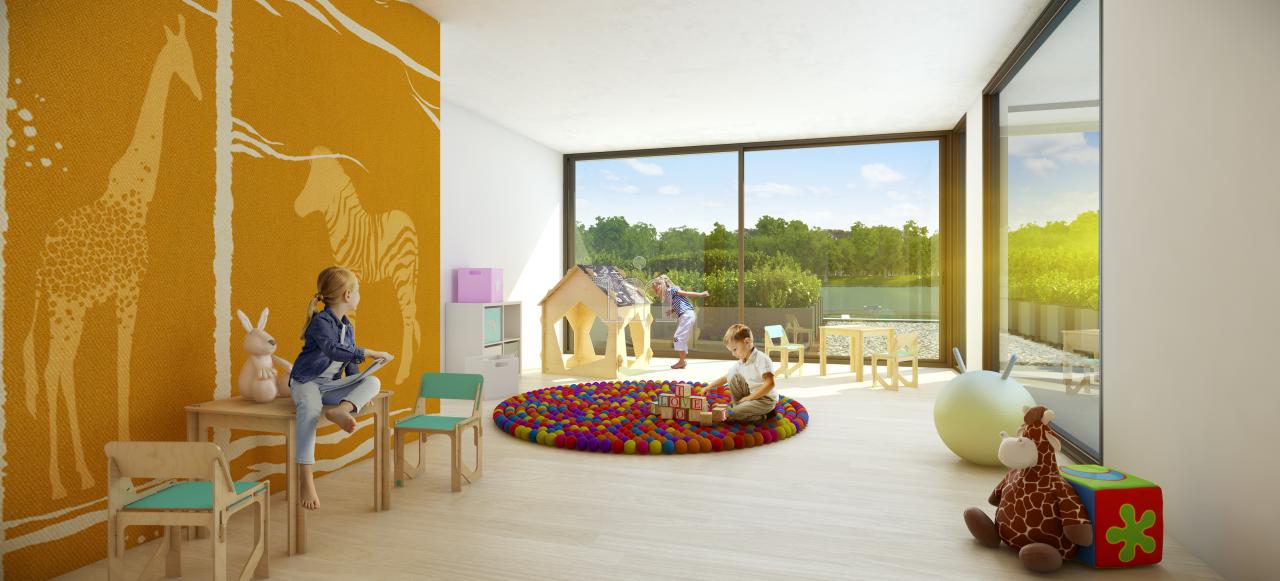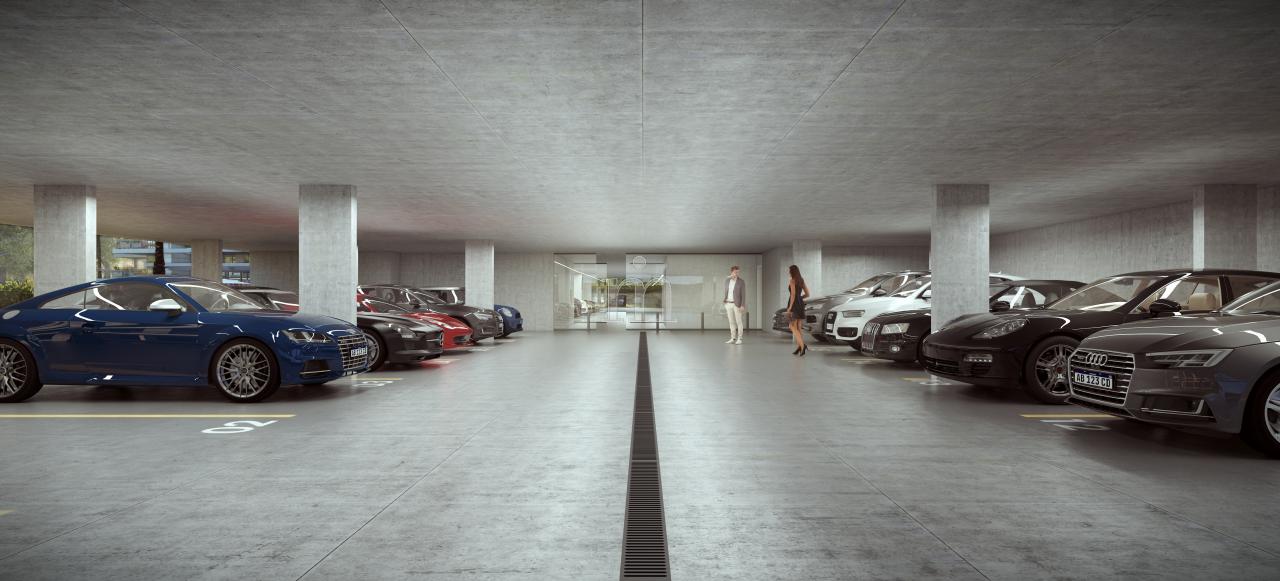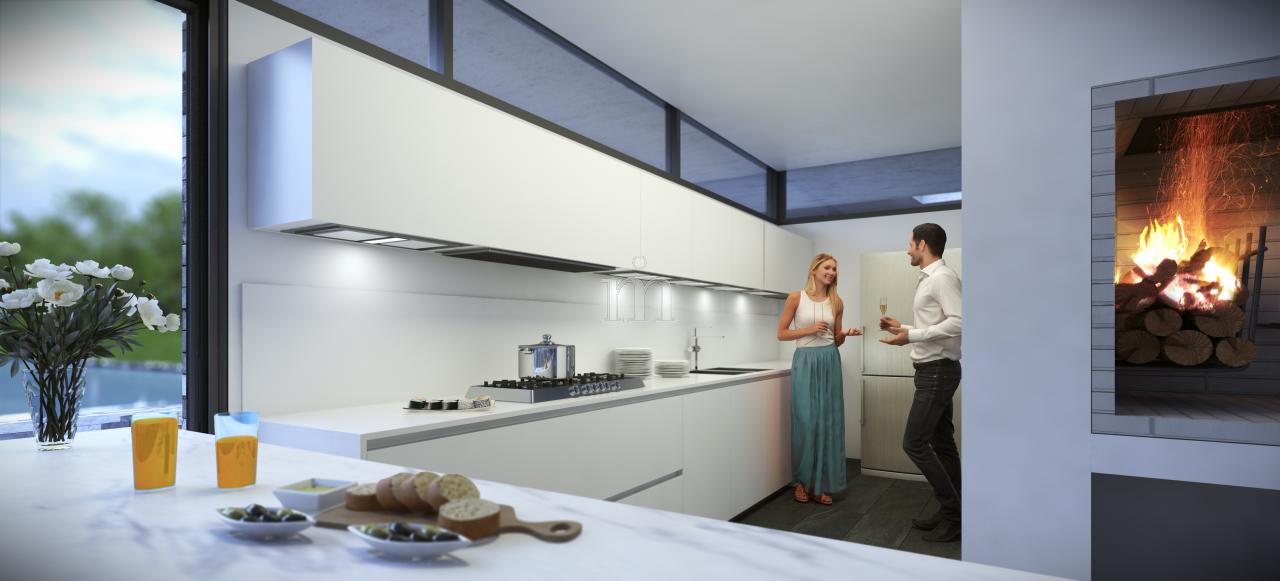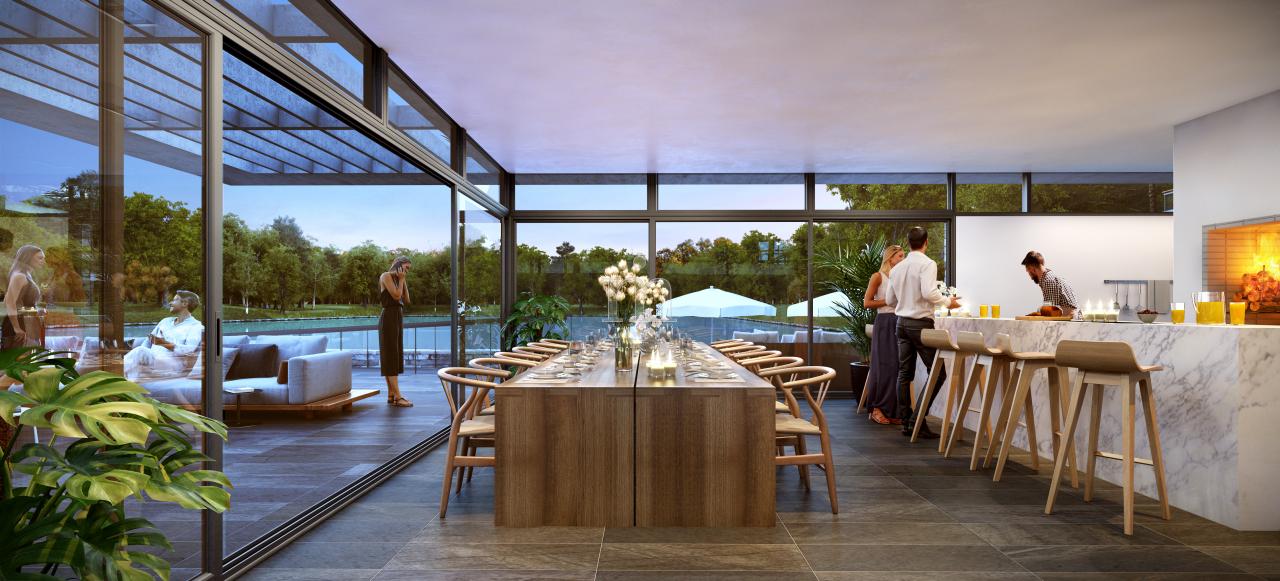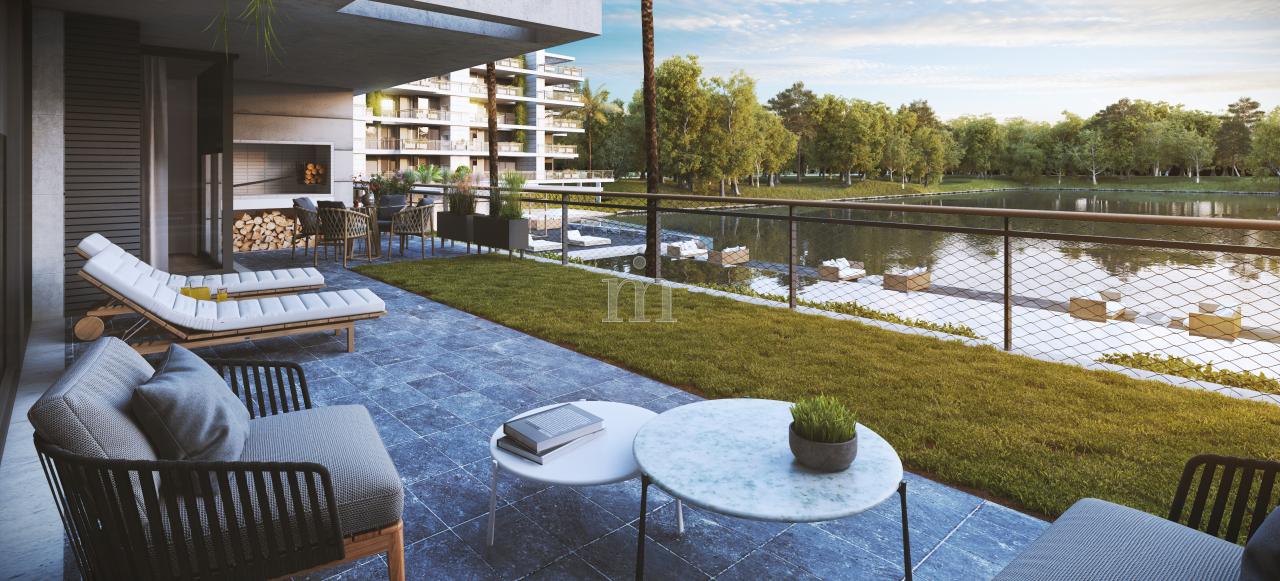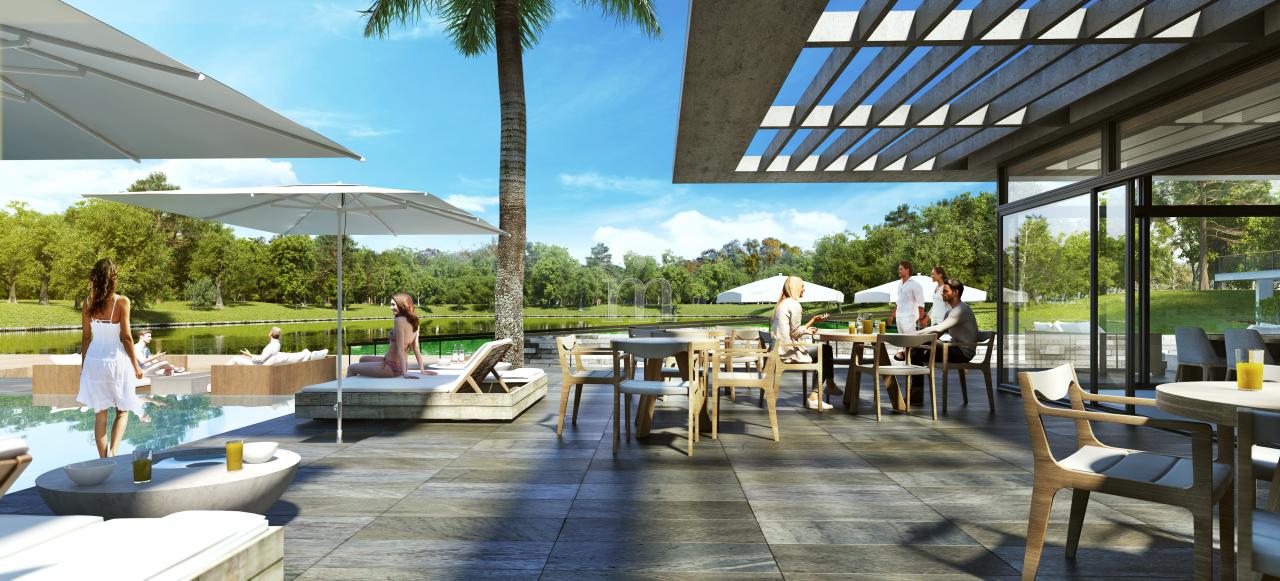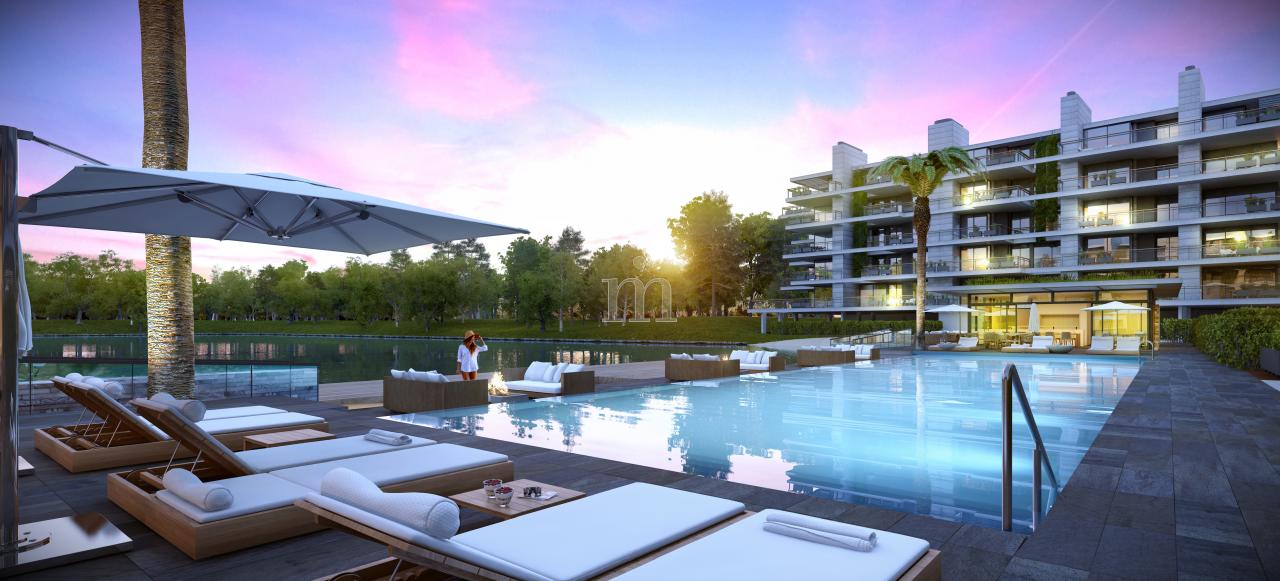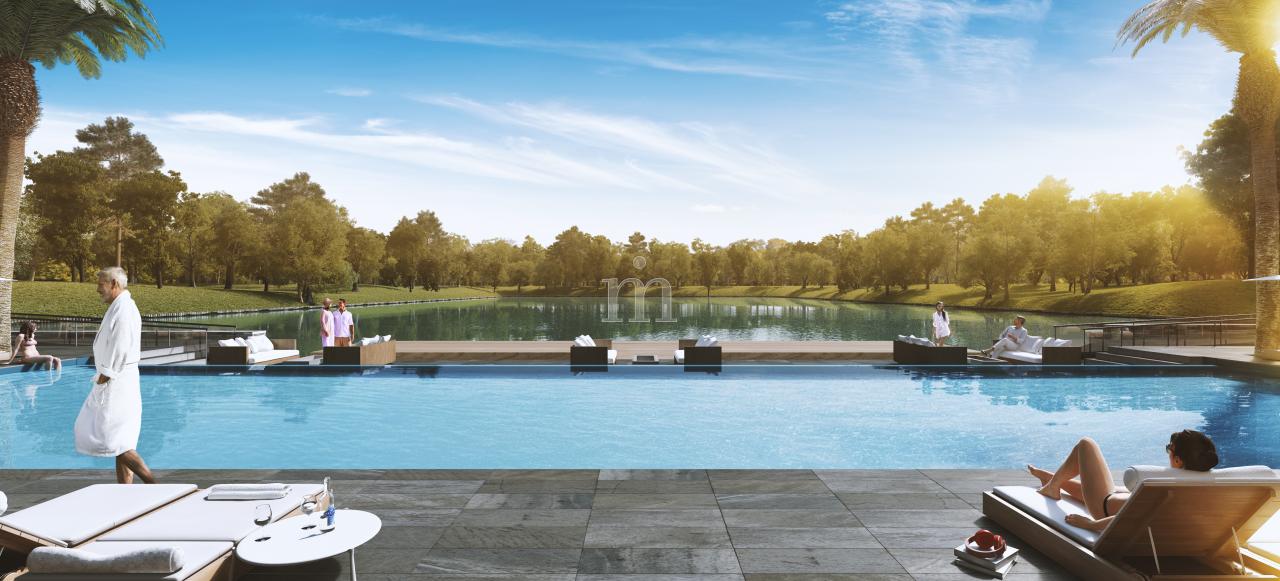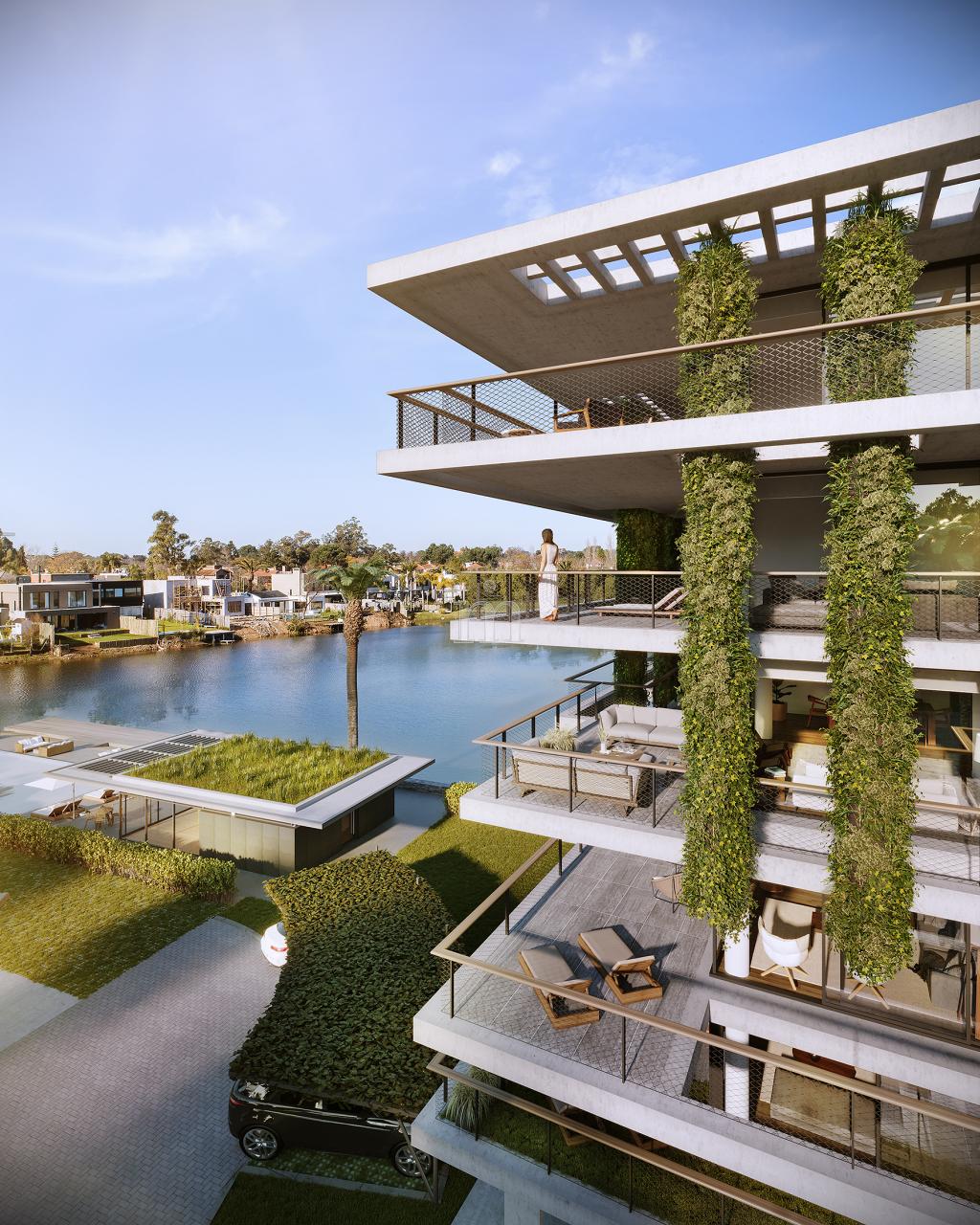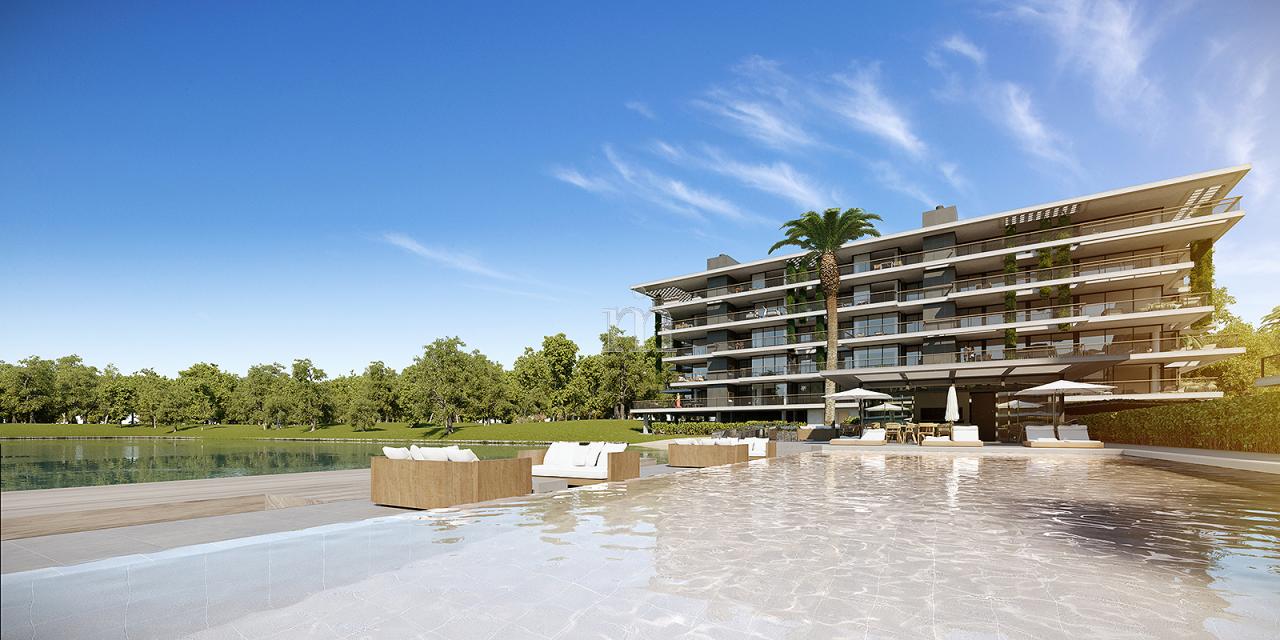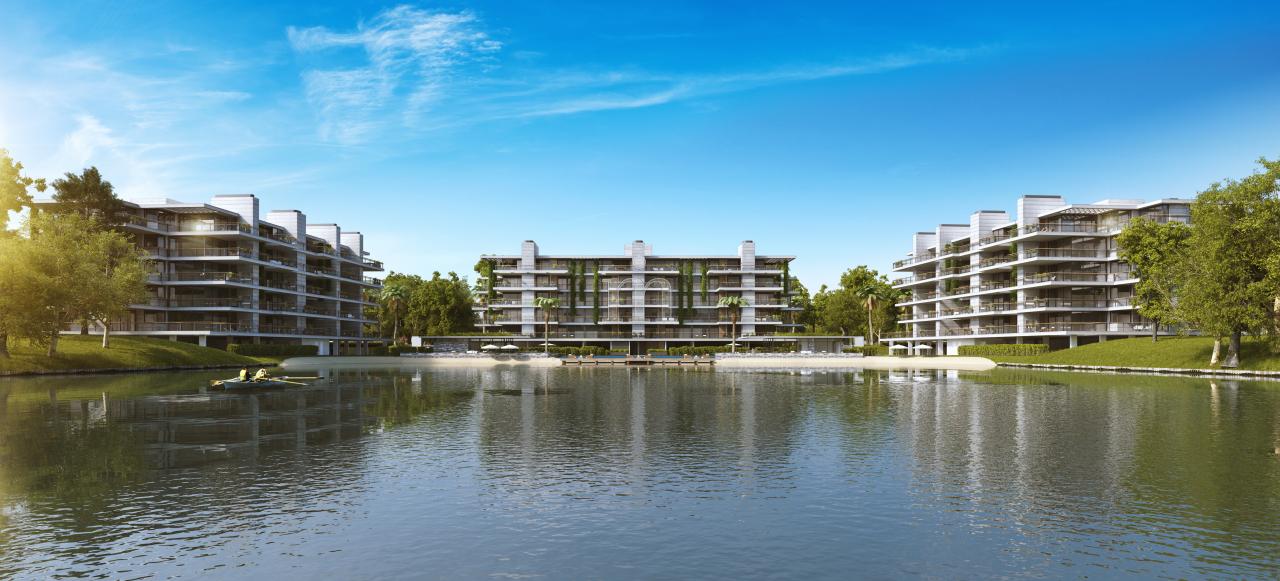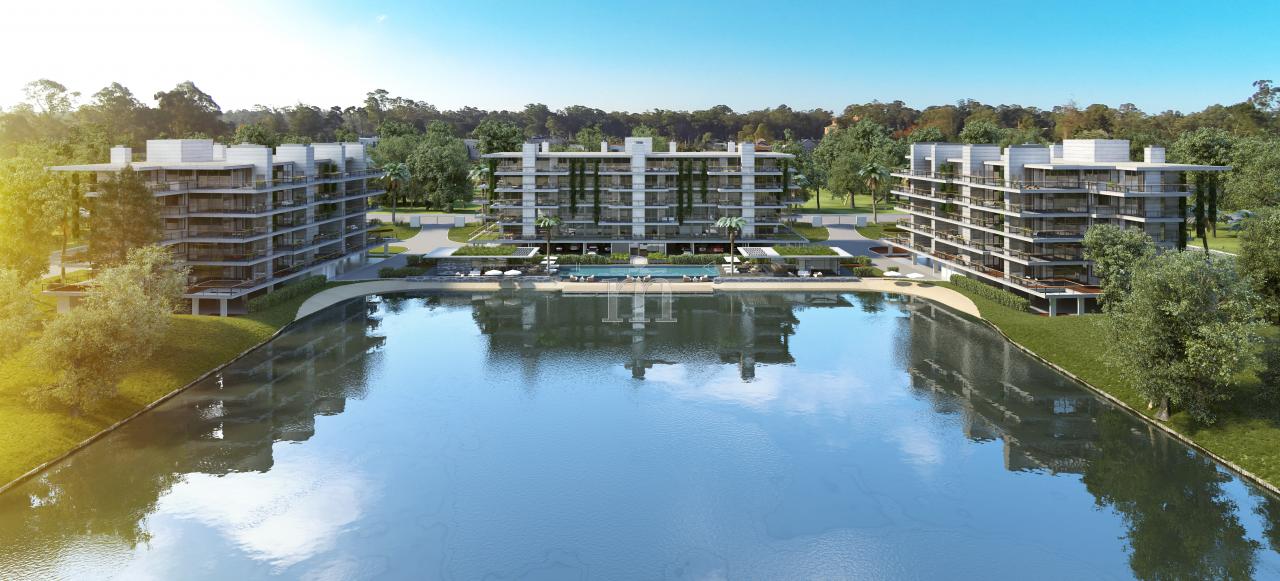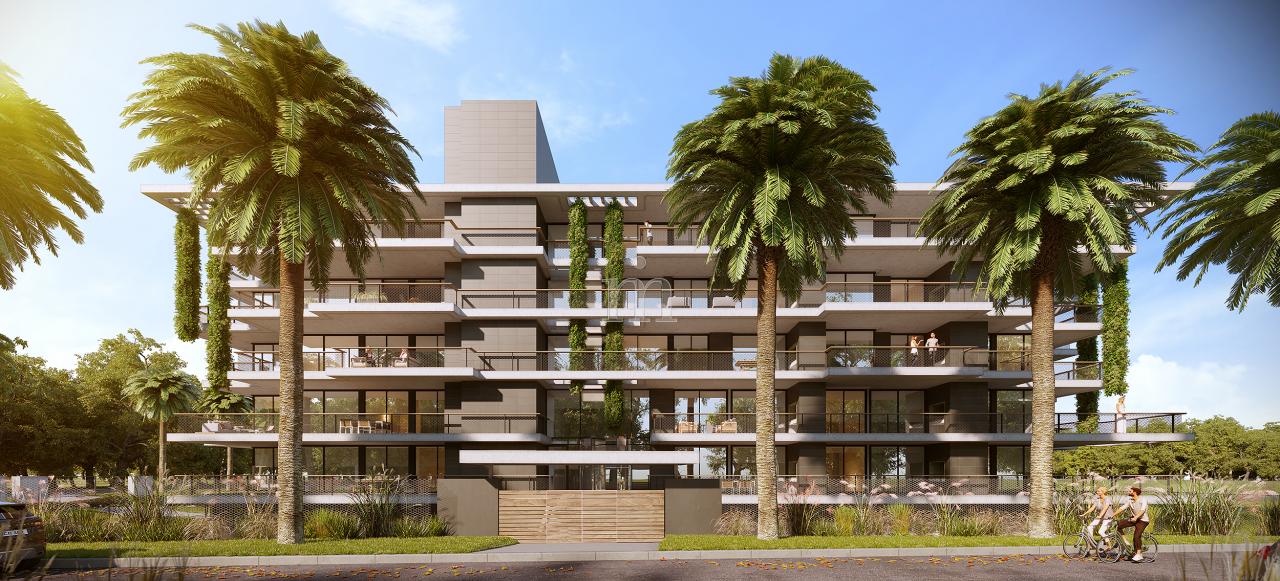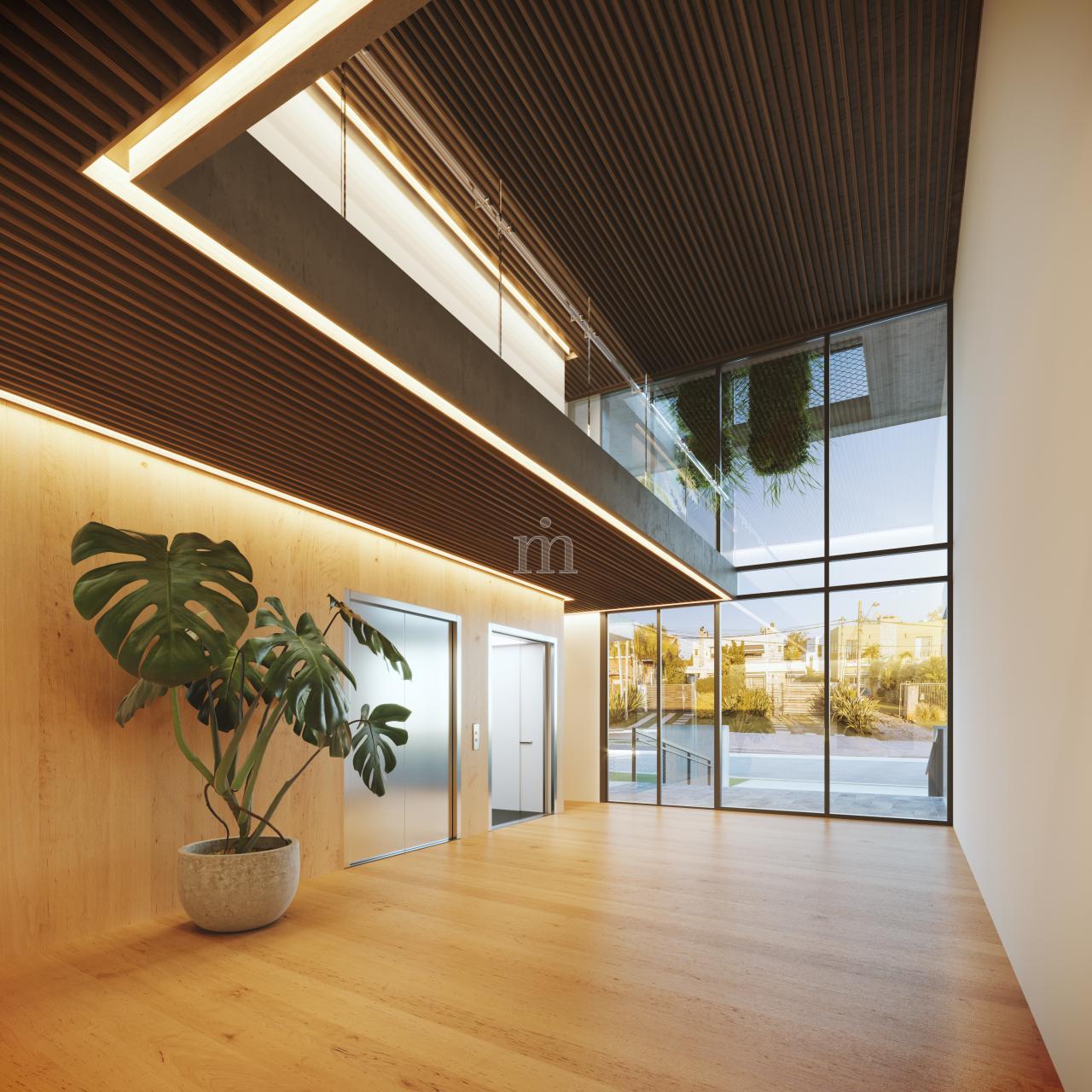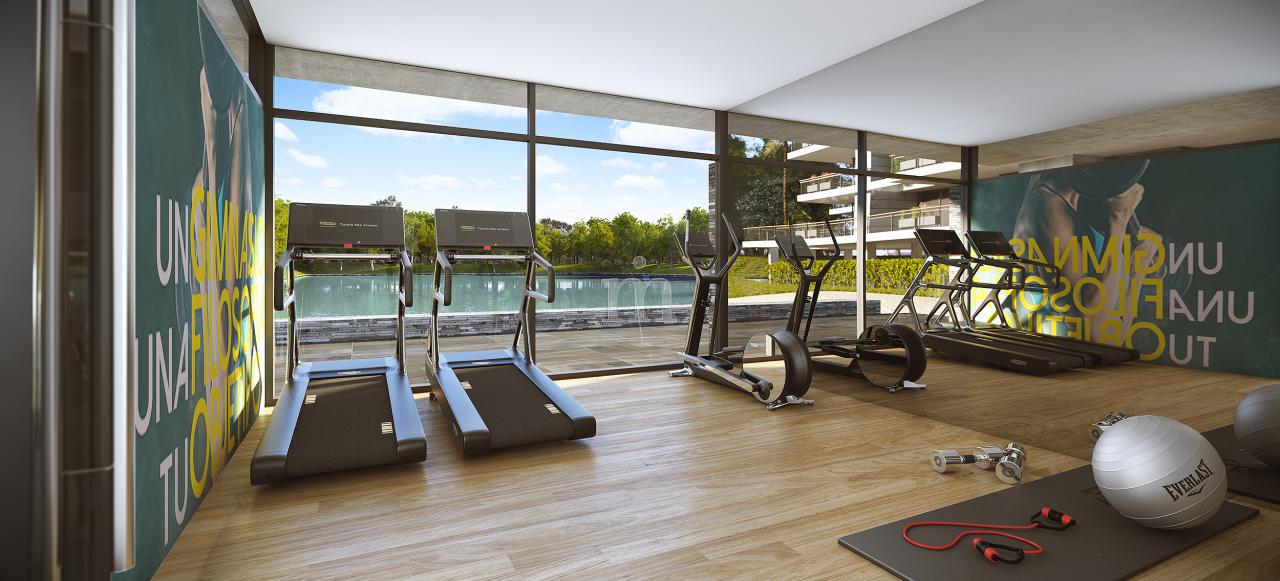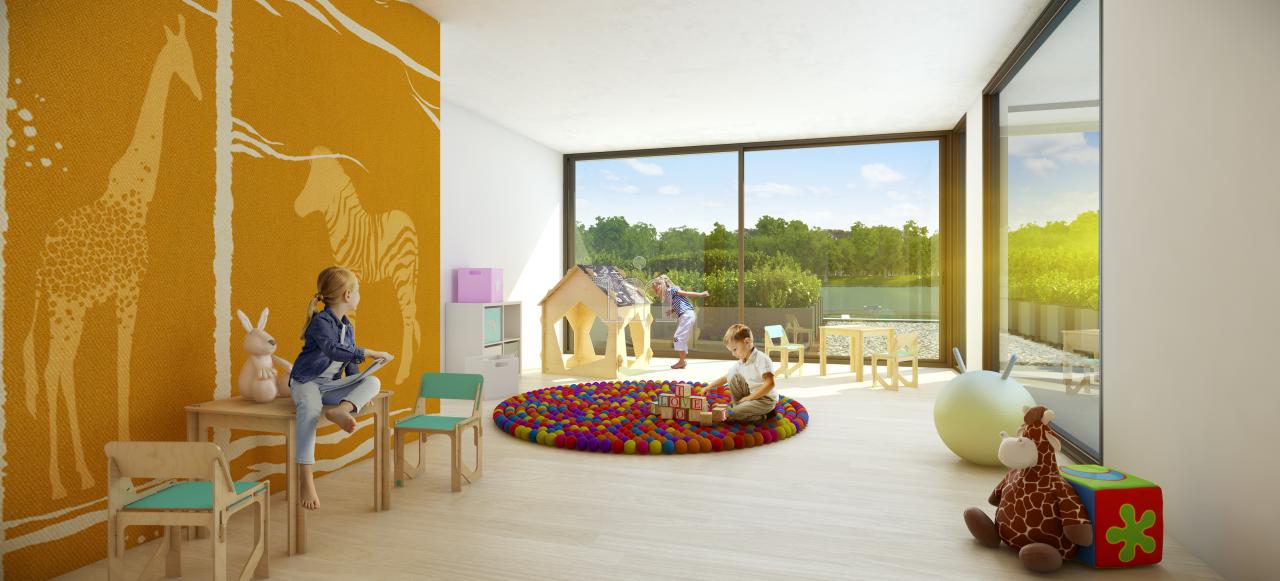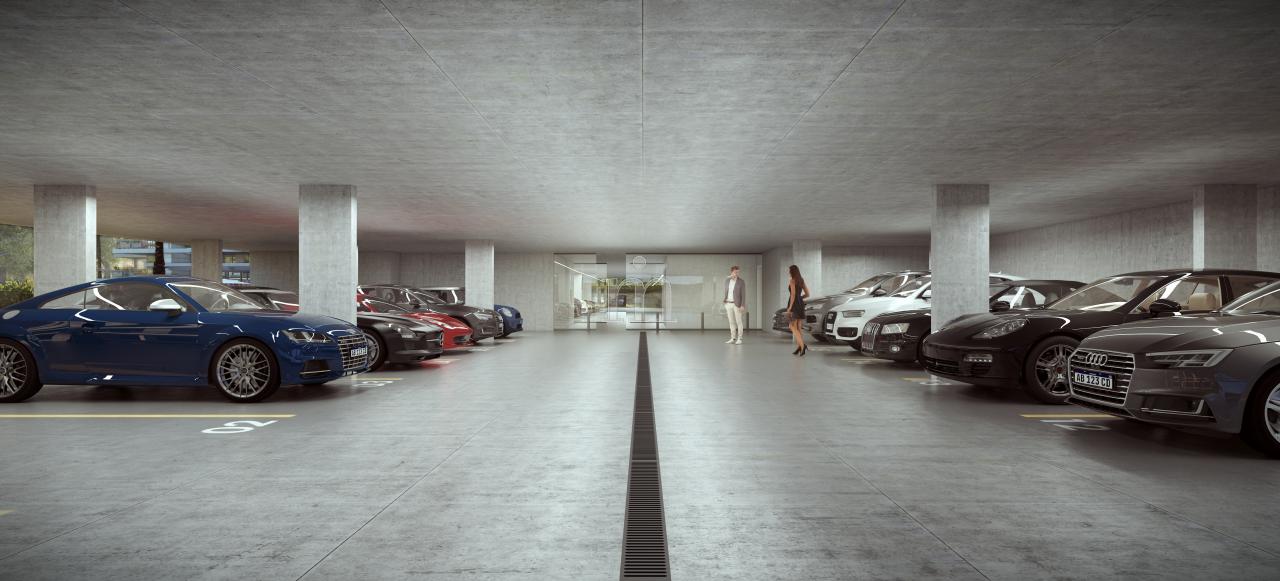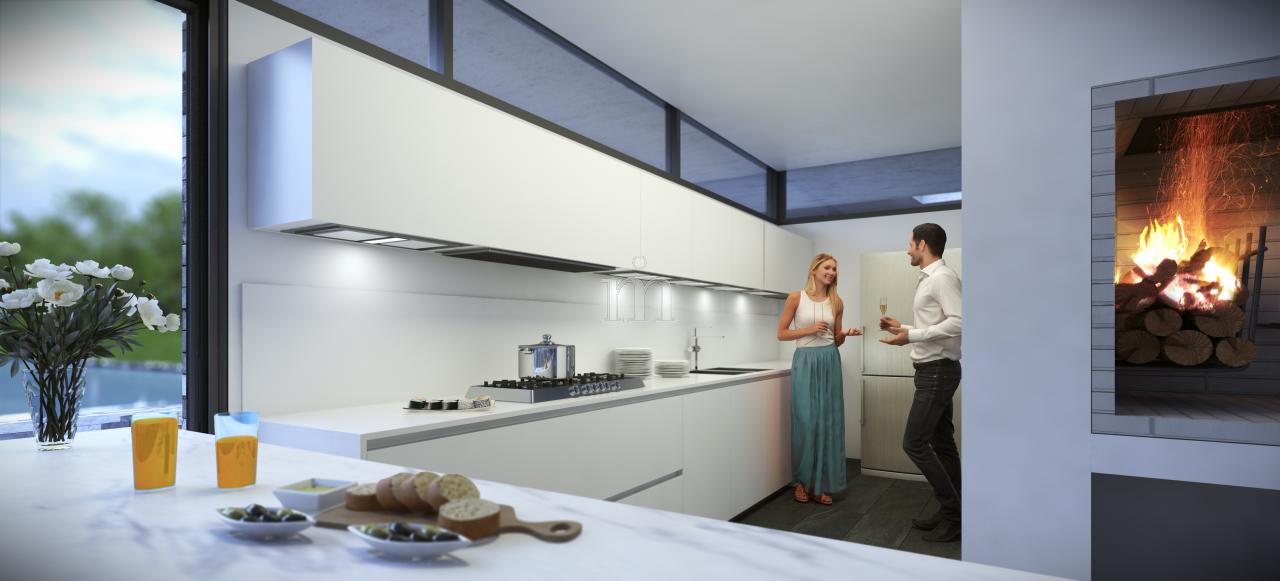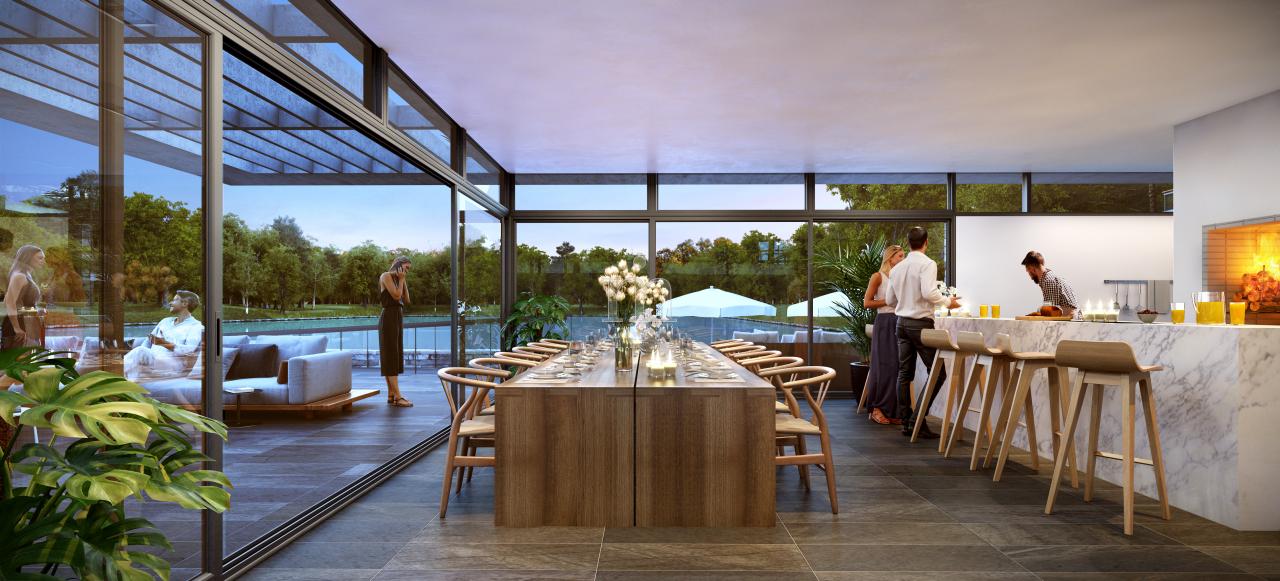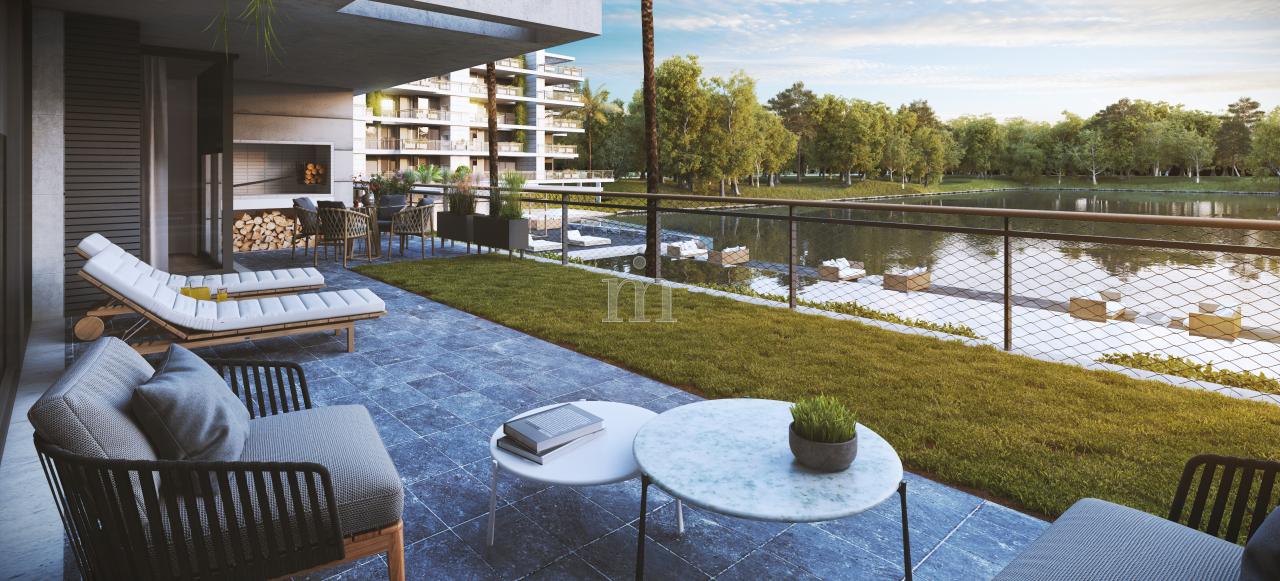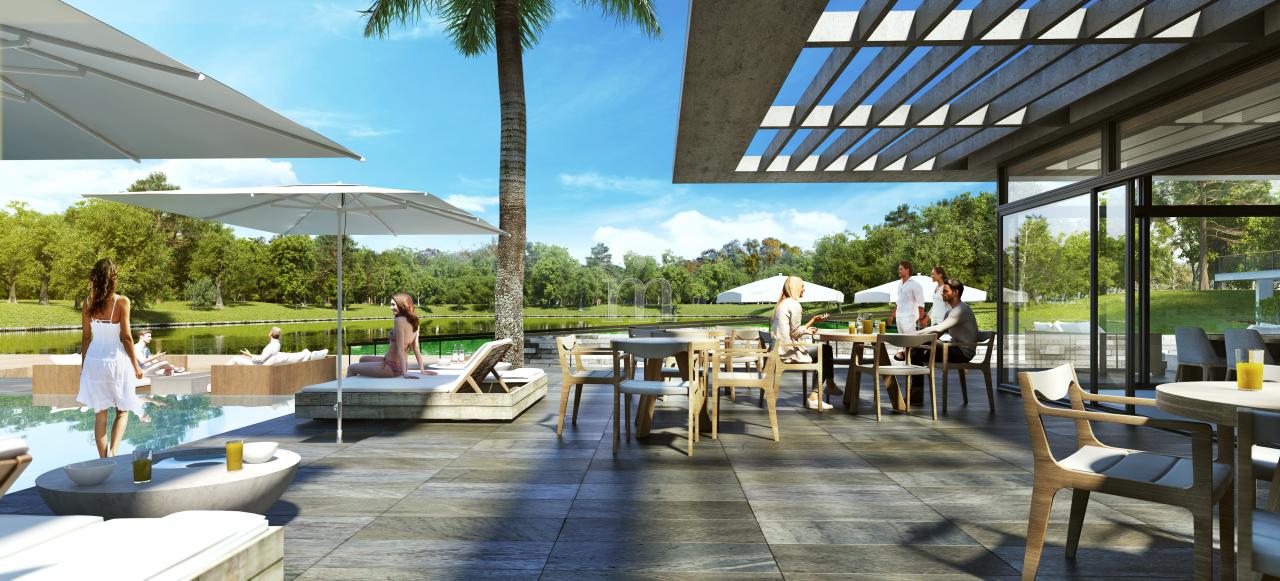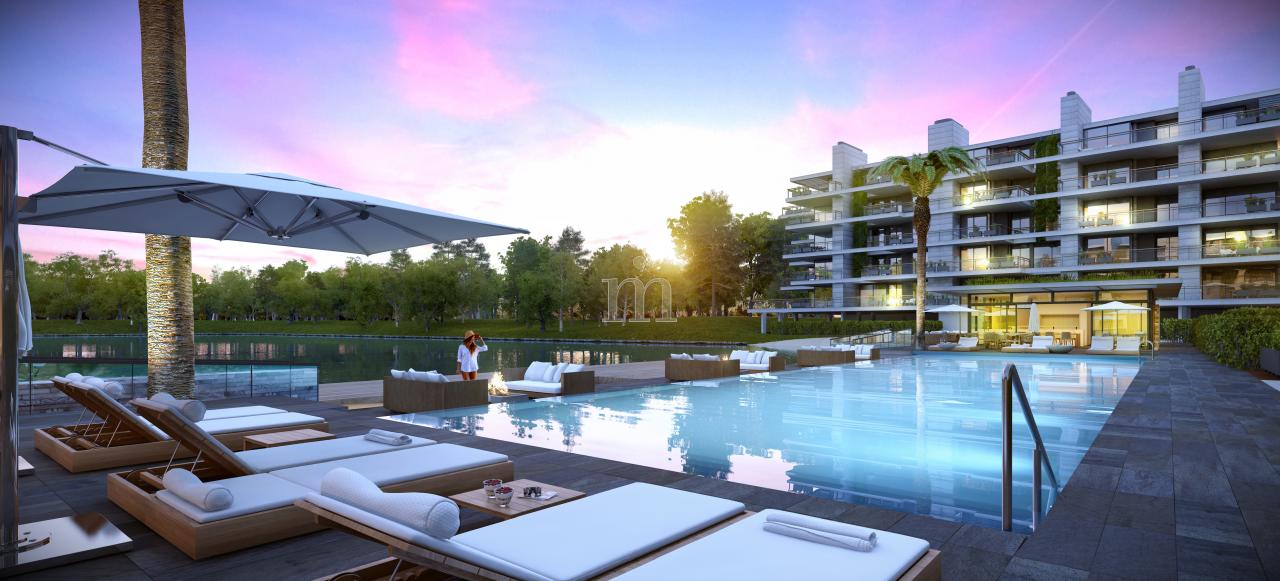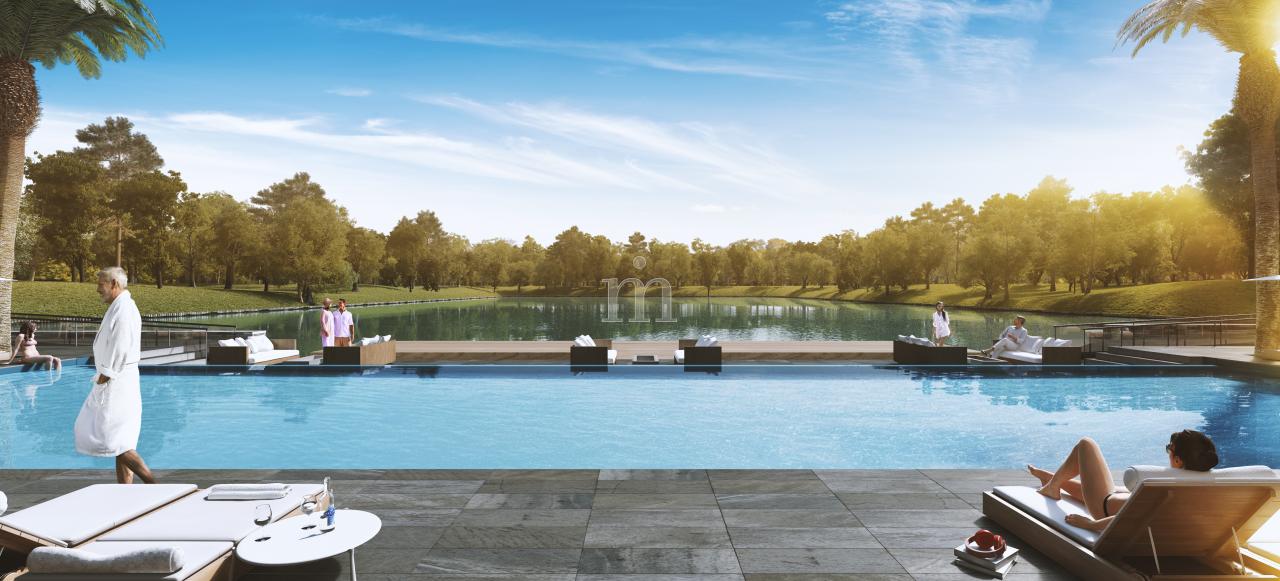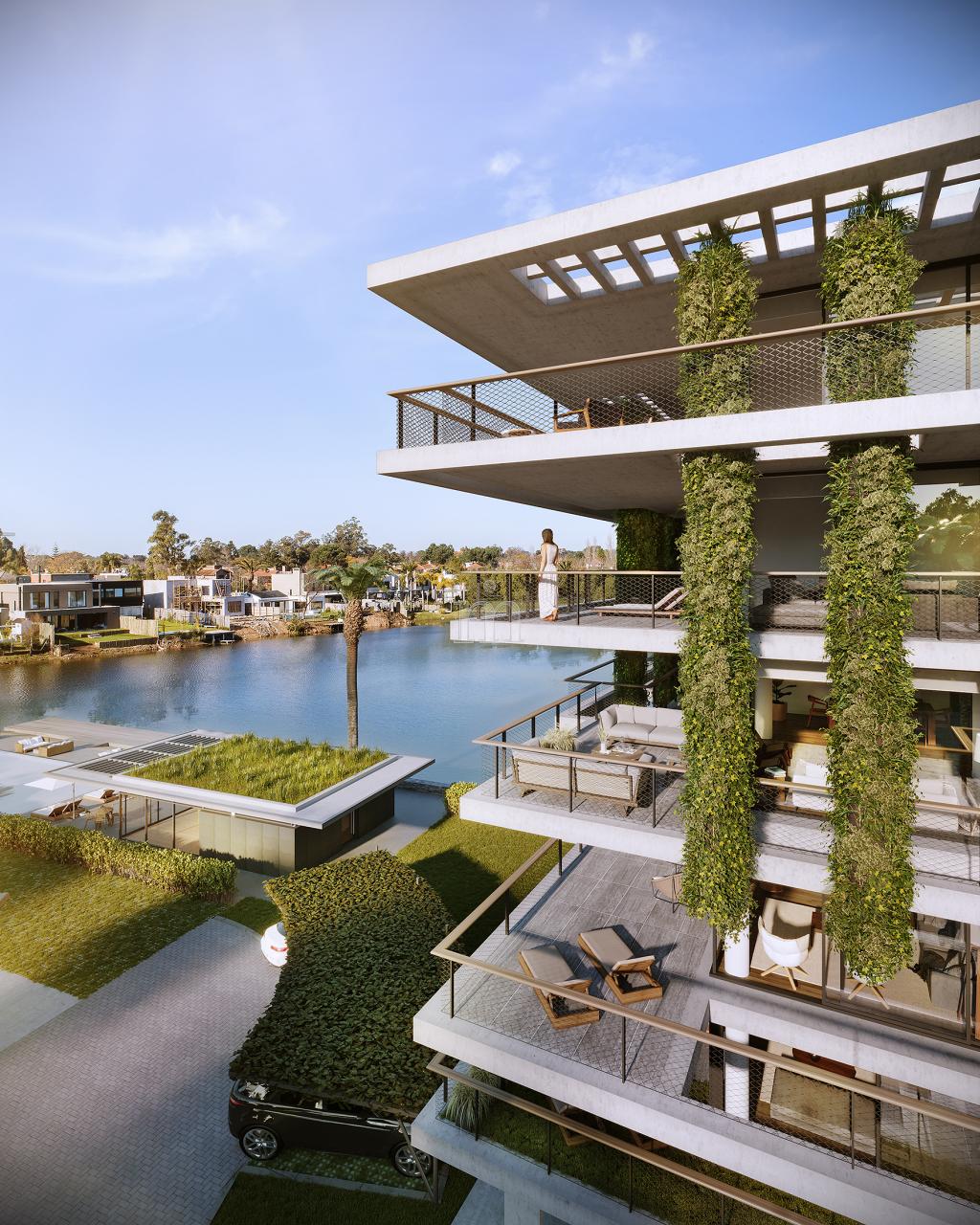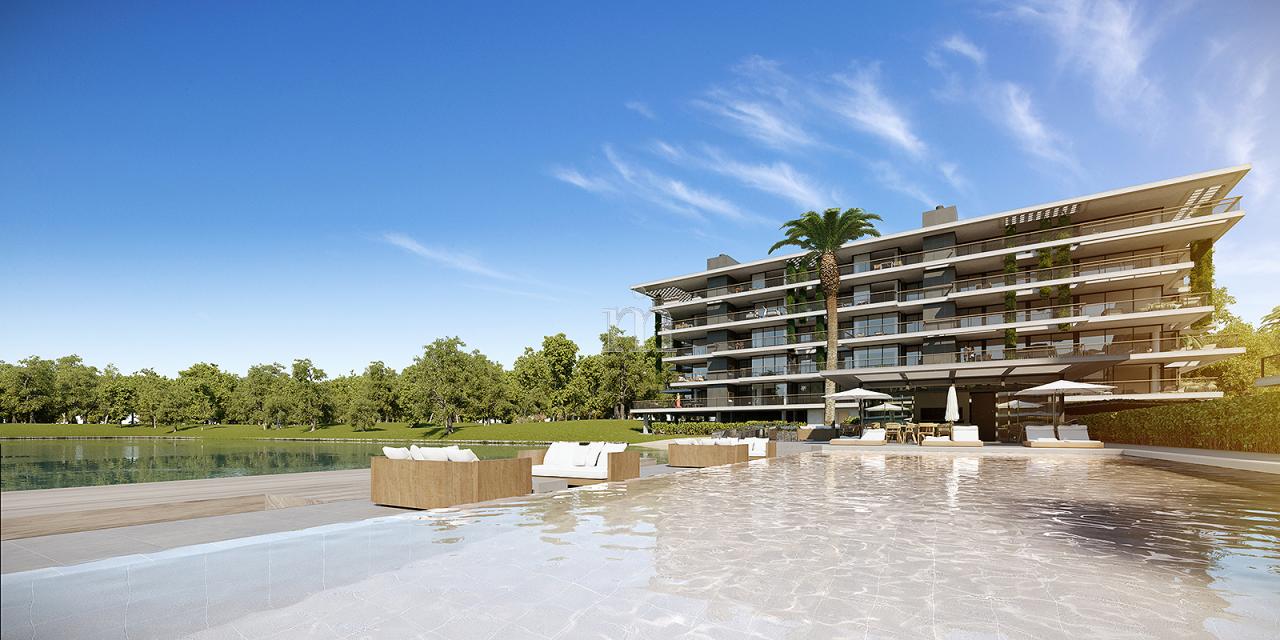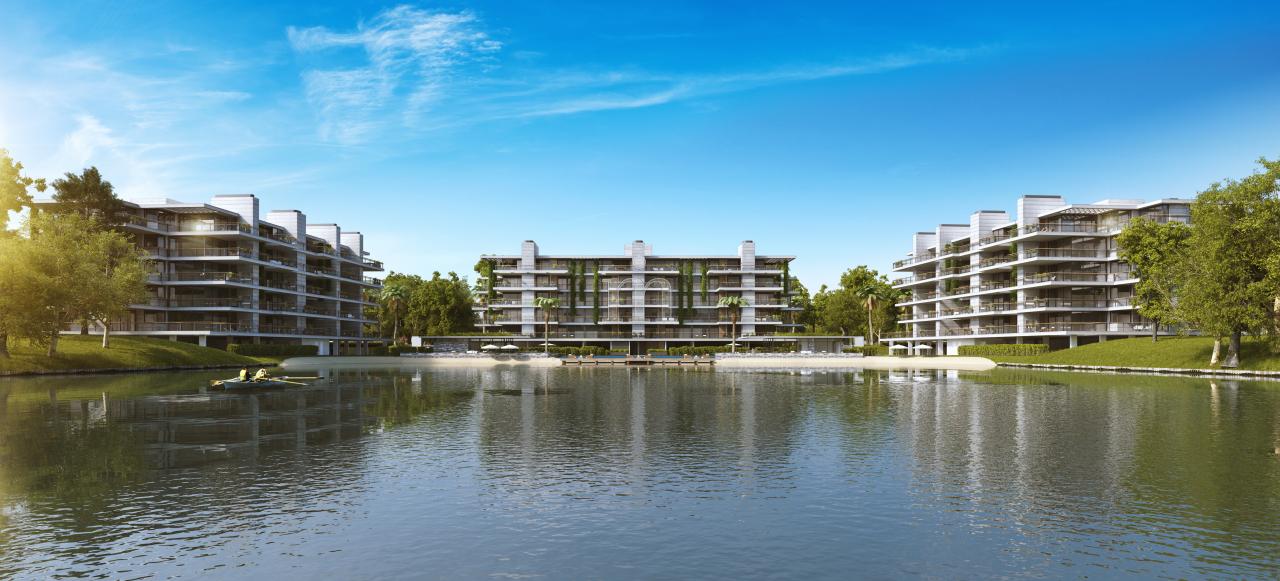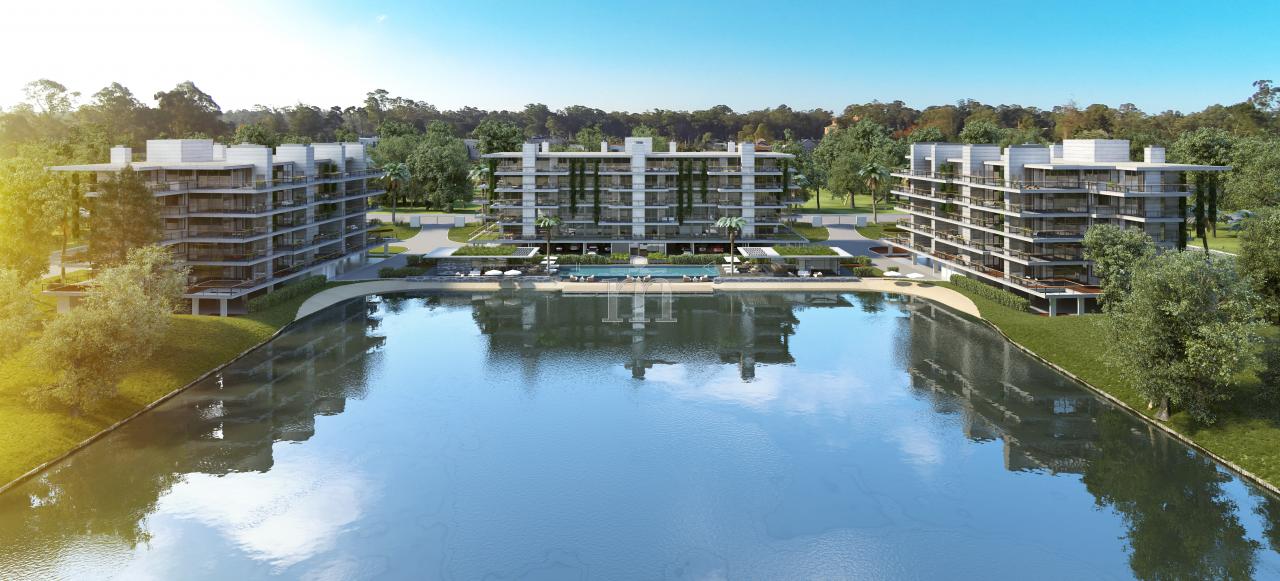 Amenities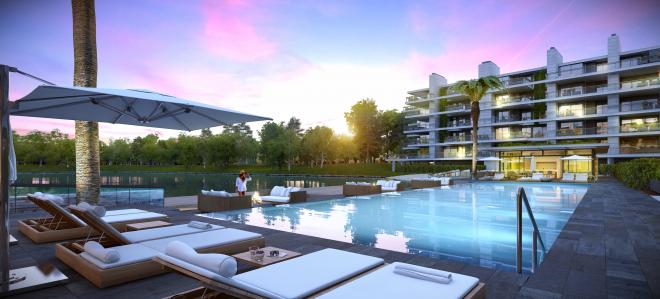 24x7 general doorman service for all the area.
· CCTV with 24x7 remote monitoring.
· Perimeter fence.
· Management app for all the building.
· WI-FI i shard areas.
· Housekeeping (Optional).
· Areas reserved for bicycles.
· Loading station for electrical vehicles.
· 25m long semi-Olympic pool.
· Two multipurpose rooms, carefully designed and with fully-equipped kitchens.
· Fitness Center with professional equipment.
· Kids room.
· Kids playground.
· Dock with access to the lake.
· Landscaped gardens.
· Laundry room with washing machine, drying machine and ironing tables.
· Changing rooms.
· Power generator set for shared areas and elevators.
· Area with fruit-bearing treas.
· Organic gardens area.
Finishes
High access doors, with specially designed signaling, as well the access plan central lighting.
Walls between units and between units and shared areas are built with traditional building materials.
General flooring made of engineering wood.
High-performance aluminum openings, floor-to-ceiling in large dimensions with double-glazed panes, providing easy access to verandas and gardens.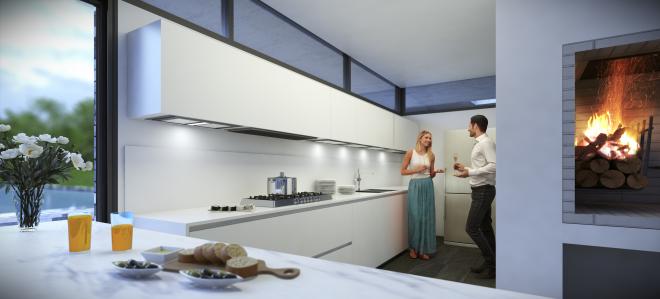 Plants